Maraya hall in AlUla wins prestigious architecture award
It was a popular vote in its category…
Maraya has just been named a winner in one of the world's biggest architecture awards.
The multi-purpose concert and entertainment venue in AlUla in the northwest of the Kingdom walked away with an international Architizer A+award in the Architecture + Glass category.
The award is run by New York-based Architizer.com, a seven million-plus online community of leading architects. Its annual award consists of five peer judged finalists, with one jury winner, and one popular choice winner in each category.
Maraya was a finalist in the Architecture + Glass category where it achieved the most public votes and was named the 2020 popular choice winner.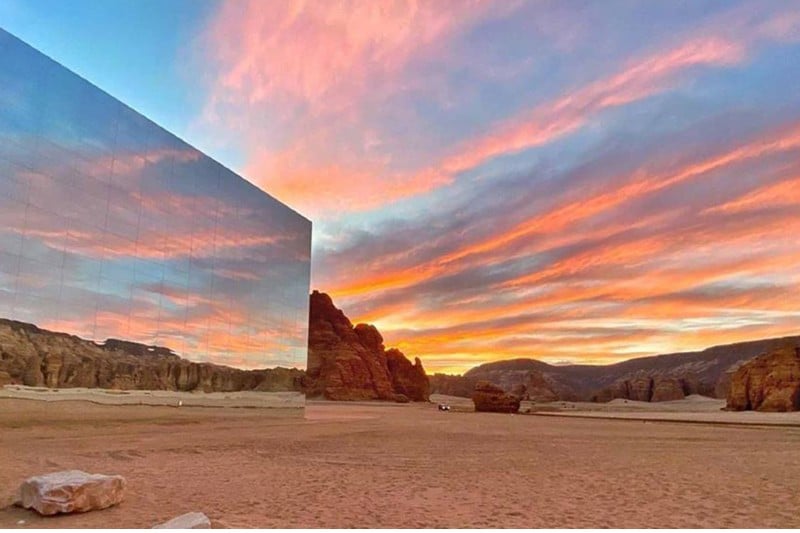 According to Phillip Jones, Chief Destination Management and Marketing Officer at Royal Commission for AlUla, "Maraya has been conceived and designed as part of the Saudi Vision 2030 and in line with RCU's core values to develop AlUla using a sensitive and responsible approach,"
You might also like
He went on stating, 'Visitors are truly mesmerized by Maraya's impact and by the way it blends in so perfectly and reflects its surroundings.'
Maraya is currently closed for further enhancements, but the venue will be a must-visit tourist destination when AlUla officially re-opens to visitors as a year-round destination in late 2020.
The concert hall is located close to UNESCO Heritage site, Al-Hijr Archeological Site, and is made up of around 9740 square metres of custom-designed mirror glass which reflects the beautiful desert region of Al Ula complete with jarring sandstone cliffs and rocks.
The concert hall even won a Guinness World Record for being the world's largest mirror-clad building.
Designed by Florian Boje of Gio Forma, it also featured a giant retractable window and according to Arab News, the venue is under renovation with plans to increase capacity, build a conference floor, a ground-floor restaurant and a rooftop atop Ashar valley.
Images: social
> Sign up for FREE to get exclusive updates that you are interested in