Mandarin Oriental sets foot in Riyadh
Say 'Hello' to Mandarin Oriental's new property…
Mandarin Oriental Hotel Group will soon have a home in Saudi Arabia. The luxury hotel chain's latest addition is the iconic Al Faisaliah Hotel in Riyadh. It forms an integral part of the mixed-use Al Faisaliah Centre, designed by Foster + Partners.
According to a press release by Mandarin Oriental Hotel Group, they will take over management of the five-star property in the first quarter of 2021.
The 321-room hotel is currently undergoing an extensive renovation. Upon its completion by the end of this year, the property will rebrand as Mandarin Oriental Al Faisaliah, Riyadh.
View this post on Instagram
World-class design in the heart of Riyadh's CBD
The hotel's enhancement includes glossy new interiors designed by Adam Tihany Design, New York. As part of the transformation, the collection of restaurants, lounges, and bars, including the popular top-floor restaurant, which commands outstanding city views, will be refreshed.
Revitalised function spaces will cater to social events and business meetings, while an indoor swimming pool, male and female spa areas and a fitness centre complete the leisure facilities.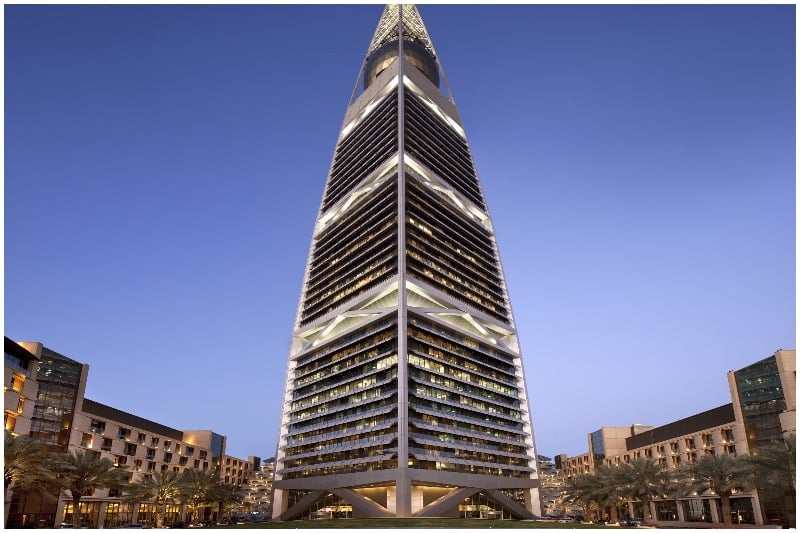 The location gives guests easy access to corporate offices, government buildings, high-end shopping outlets, restaurants and cafes.
"The Al Faisaliah Hotel has been a leading light in Saudi Arabia's hospitality sector since opening its doors 20 years ago. We are pleased to be partnering with Mandarin Oriental to further develop the hotel and to create the most luxurious and sophisticated property in the region," said Khalid Abuhaimed, CEO of Al Khozama.
"We are delighted to further strengthen Mandarin Oriental's presence in the Middle East by introducing the brand to Saudi Arabia and bringing the Group's legendary service to Riyadh," said James Riley, Group Chief Executive of Mandarin Oriental Hotel Group.
Mandarin Oriental currently operates 33 hotels and seven residences in 23 countries and territories.
Visit: mandarinoriental.com
Image: Instagram / Supplied
> Sign up for FREE to get exclusive updates that you are interested in