10 unmissable things to do in Riyadh this weekend: March 3 to 5
Your weekend plans just got better…
Looking for some activities to fill your weekend? We've got you covered. Riyadh's social calendar is packed with things to do, from music and sports events to exciting restaurants. Here are ten amazing things to do in Riyadh this weekend.
Thursday March 3
1. See the new Batman movie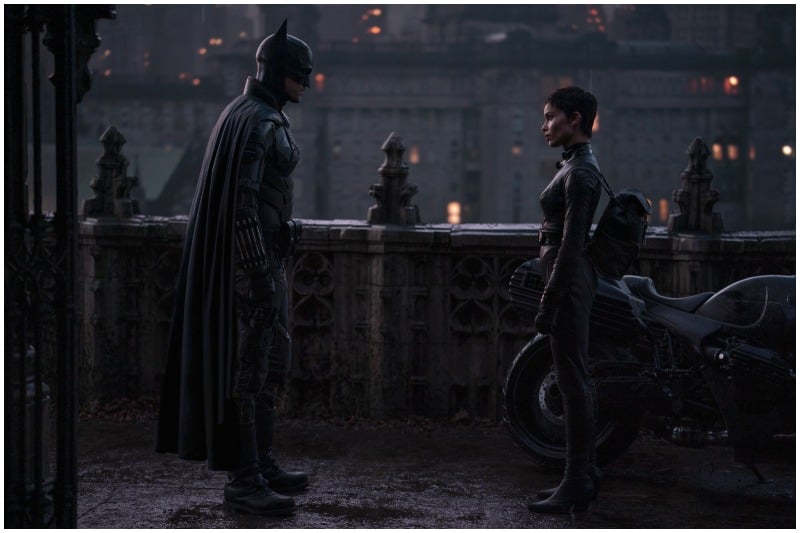 From Warner Bros. Pictures comes Matt Reeves' "The Batman", starring Robert Pattinson in the dual role of Gotham City's vigilante detective and his alter ego, reclusive billionaire Bruce Wayne. When the Riddler, a sadistic serial killer, begins murdering key political figures, Batman is forced to investigate the city's hidden corruption and question his family's involvement. It's time to unmask the truth.
Book your tickets here.
2. Explore the history of Arab-Islamic art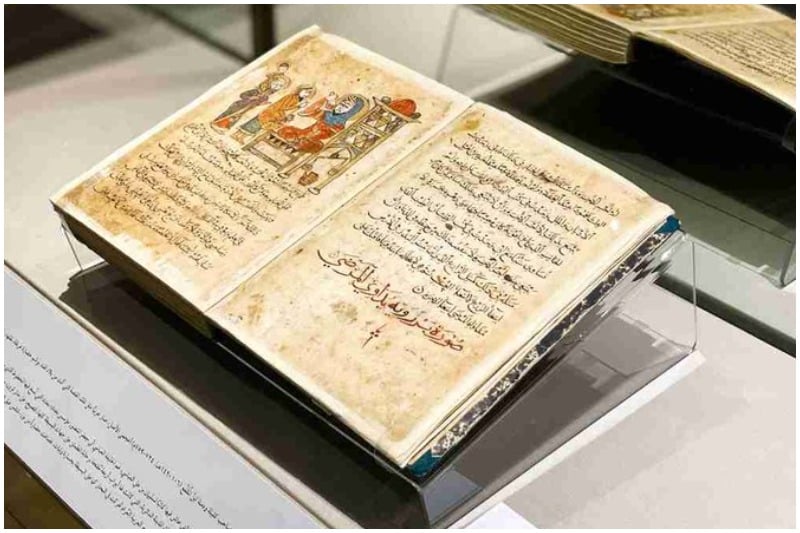 The Al-Faisal Museum for Arab-Islamic Art has now reopened with a new exhibition showcasing 36 rare manuscripts from a collection of more than 28,500. The exhibition is titled "Asfar: Treasures of the King Faisal Center for Research and Studies". The exhibits include: "Kalila and Dimna" (1346), which contains ancient animal fables translated into Arabic by Ibn Al-Maqaffa and is believed to be the second-oldest version in the world; a 14th-century edition of the Qur'an from Cairo, written during the Mamluk era; and a copy of only the second edition of the Qur'an printed in Europe, dating from 1694 (the first copy of the Qur'an in Europe was published in Venice in the 15th century). The Museum has also refreshed the display in its permanent gallery, including 92 examples of Arab-Islamic art under the title Narrative of Arab-Islamic Civilisation.
Al Faisal Museum, No. 38, Al Olaya, Riyadh 12212 7390, Sat to Thurs, from 9am to 9pm. Admission is free.
3. Make time for a blowout
View this post on Instagram
It's time to treat yourself and get a refresh. Your days of bad hair and the struggle against frizzy and flat locks can finally be put to rest at Metanoia Spa, as they have just launched their hair treatments and services. Blow-dry starts from SAR150, but we recommend trying out their Kevin Murphy scalp detox treatment (SAR168) that leaves your hair with a new shine. Oh, and while you're there, why not do your nails, too?
Metanoia Spa, 2123 Abdulwahid Ibn Ahmad, An Nakheel, 7385 Riyadh 12385, Fri 1pm to 10pm, Sat & Mon to Thurs 11am to 10pm. Tel: 011 422 3314. @metanoia_spa
4. Book a table at Signor Sassi
View this post on Instagram
The iconic Italian restaurant from London is now open in the heart of Riyadh. Perfect for cosy dates, high-powered business lunches and celebrations, Signor Sassi features elegant décor and superb, classic Italian food. From delicate antipasti and traditional pasta to succulent meat dishes and beautifully presented seafood, you'll find it on the Signor Sassi menu.
Signor Sassi Riyadh, 2605 Prince Abdulaziz Ibn Musaid Ibn Jalawi St, As Sulimaniyah, Riyadh 12234, daily 1pm to 4pm, 6.30pm 12.30am. Tel: 9200 11877. @signorsassiriyadh
Friday March 4
5. Get ready for the Riyadh Marathon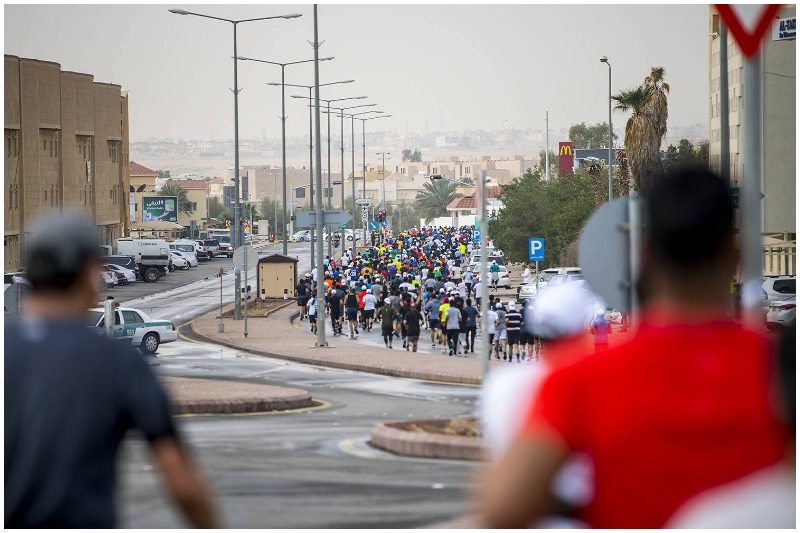 It's almost race day for those who have signed up for the Riyadh Marathon. But races aside, participants and visitors will enjoy a weekend full of activities and great music by MDLBeast at the Marathon Village.
Riyadh Marathon 2022, King Saud University, March 4 & 5, 6am to 11pm. Fees start from SAR79. To register, visit Riyadhmarathon.org @riyadhmarathon_
6. Dive into the realm of Arabic indie and alternative music
View this post on Instagram
Arab-Indie music fans, don't miss the inaugural Wasla Music Festival in Riyadh. Expect an exciting line-up of indie and alternative artists, including Egyptian rock legends Cairokee, indie pop and folklore sensation Hamza Namira and world-famous Algerian singer-songwriter Souad Massi. To have an unforgettable experience, we recommend bringing a mat to sit on the grass, a coat to keep yourself warm, and a portable mobile charger, of course.
Wasla Music Festival, The Hidden Valley, Khayalat Abu Suwaytif 13923, Riyadh, Coordinates: VF4V+52, March 4 & 5, 7.30pm. The ticket price starts from SAR250. waslafestival.com
7. Enjoy glorious Moroccan food
View this post on Instagram
Hyatt Regency Riyadh Olaya's 56th Avenue Diner is hosting a Casablanca Night specials every Friday. Experience exotic and traditional spices and seasonings – from garlicky hummus and plenty of sweet mint tea to flavourful tagines and fall-off-the-bone, tender lamb shank. Moroccan-style lanterns, rugs and cushions are scattered throughout, creating an atmosphere comparable to an old home in Morocco.
56th Avenue Diner, Hyatt Regency Riyadh Olaya, Every Friday till March 25, 6.30pm to 10.30pm. SAR256 per person, half price for children six to 12 years. Reservations can be made via online booking. Tel: 053 341 1234. @56thavenuediner
Saturday March 5
8. Experience the Turkish Spring Festival
The one-day-only Spring Festival at the Turkish Embassy in DQ is back. A variety of traditional goods and handicrafts will be on display. Plus, you'll get to sample an assortment of Turkish delicacies.
Turkish Spring Festival, Turkish Embassy, Diplomatic Quarter, March 5, 1pm to 5pm. SAR25 per person, free for kids under ten years old.
9. Check out the region's largest perfume expo
View this post on Instagram
As part of the Riyadh Season festivities, the exhibition showcases more than 200 regional and international brands. You'll get to witness the launch of new scents from various brands for the first time and have the opportunity to create your own fragrance.
The Perfume Expo, Riyadh Front, until March 14, from 1pm. The ticket price starts from SAR25. Book your tickets here.
10. Indulge in ROKA's special mocktail and dessert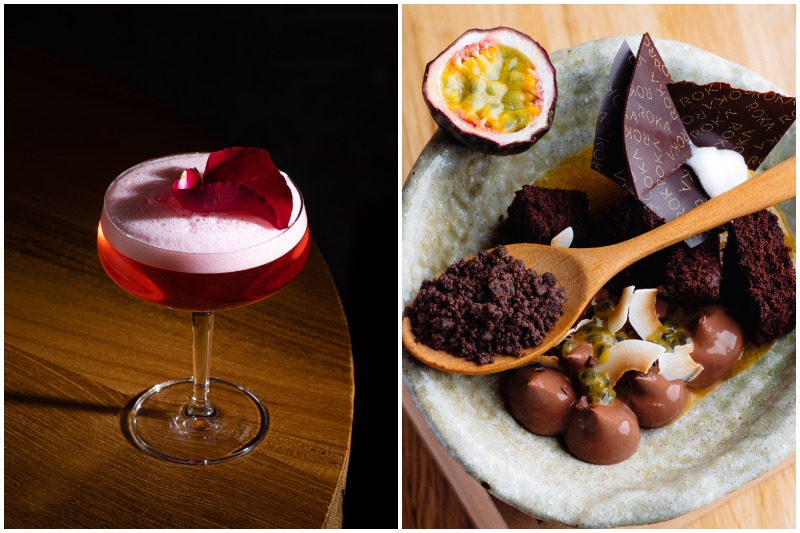 In celebration of international women's day and Mother's Day, contemporary Japanese robatayaki restaurant, ROKA Riyadh, celebrates women throughout the month of March with a special mocktail and a unique dessert. The award-winning restaurant is rolling out rozu dezato, a curated drink made of raspberry, pomegranate, lychee, and rose foam for this occasion. To add a sweet note to the celebration, ROKA offers the uniquely crafted dessert, a tasty mixture of chocolate and passion fruit sundae with a touch of cocoa crumble served with coconut sorbet.
ROKA, 5140 Prince Muhammad Bin Abdulaziz Rd, As Sulimaniyah, Riyadh 12243 7053, Sun to Wed 1pm to 4.30pm & 6.30pm to midnight, Thurs to Sat 1pm to 12.30am. Tel: 9200 12327. @rokariyadhofficial
Images: Provided / Social
> Sign up for FREE to get exclusive updates that you are interested in