Riyadh to host 2023 World Combat Games
The Saudi Olympic & Paralympic Committee and GAISF have just held the World Combat Games signing ceremony…
It's confirmed. Riyadh is hosting the 2023 World Combat Games, an international multi-sport festival, bringing together ancient traditions, exciting competitions and sports demonstrations.
The nine-day event will bring together 15 combat sports and martial arts, comprising aikido, judo, jujitsu, karate, kendo, boxing, kickboxing, Muay Thai, sambo, savate, sumo, taekwondo, wrestling, wushu, and fencing.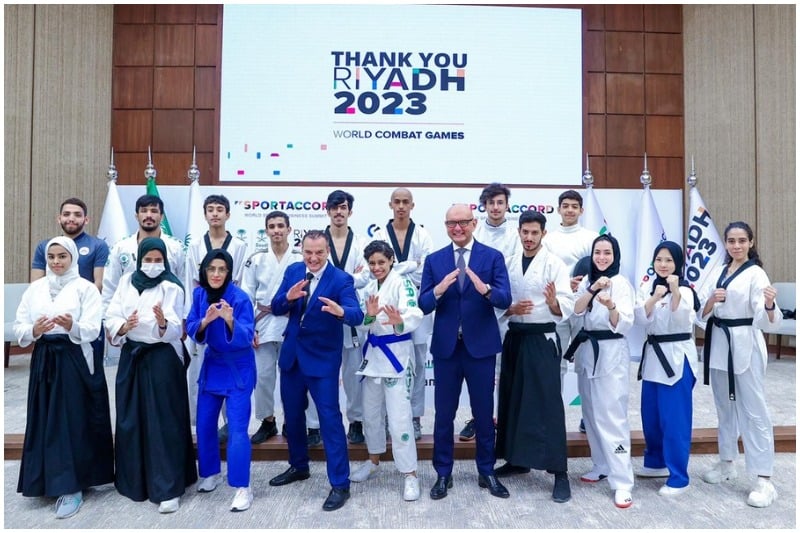 The full programme for the event has yet to be confirmed. However, according to the Global Association of International Sports Federations (GAISF), there will be demonstrations, educational conferences and workshops presented by leading martial art masters.
A first World Martial Arts Gala will also be held to honour the legends of martial arts and combat sports.
The World Combat Games were last held in 2013 in Saint Petersburg, Russia, as last year's competition in Nur-Sultan, Kazakhstan, was cancelled due to the Covid-19 pandemic.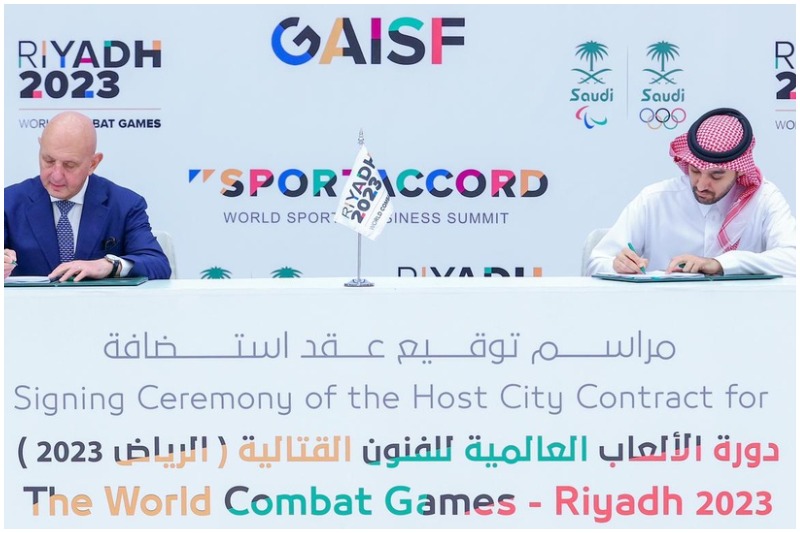 The Saudi Arabian Olympic & Paralympic Committee (SOPC) President Prince Abdulaziz Bin Turki Al Faisal said at the signing ceremony, "The Kingdom of Saudi Arabia is honoured to have been presented with the opportunity of hosting the world's best athletes in Riyadh. I want to express our gratitude to GAISF for their trust in selecting us to host the World Combat Games 2023, which celebrates unity and champions diversity."
Prince Abdulaziz also revealed that this tournament will be the latest in a growing series of international sporting events held under the Saudi Vision 2030, which will promote a healthier and more active lifestyle across the Kingdom.
Saudi Arabia has successfully hosted a Formula 1 Grand Prix on two occasions to date in Jeddah, the Dakar Rally since 2020, and the 2019 world heavyweight title rematch between Andy Ruiz Jr. and Anthony Joshua. The Italian Super Cup and Spanish Super Cup have also been held in Saudi Arabia.
We do not doubt that this upcoming sporting event will be a huge success. Watch this space for more details on the 2023 World Combat Games.
Images: GAISF
> Sign up for FREE to get exclusive updates that you are interested in