Enjoy gorgeous Greek food and exclusive live music at Hellenika this Eid Al-Adha
Al Khobar's Greek fine-dining restaurant welcomes you to an unforgettable Eid celebration of live music performances by celebrated Greek band, Casus Belli…
Tucked away on the first floor of Al Matal Complex is where you'll find Hellenika. The Greek fine dining restaurant in Al Khobar is a pleasure in every way – its beachfront location offers an intimate atmosphere with style, friendly Greek hospitality, a sea-view terrace, and a panoramic dining area with an open kitchen.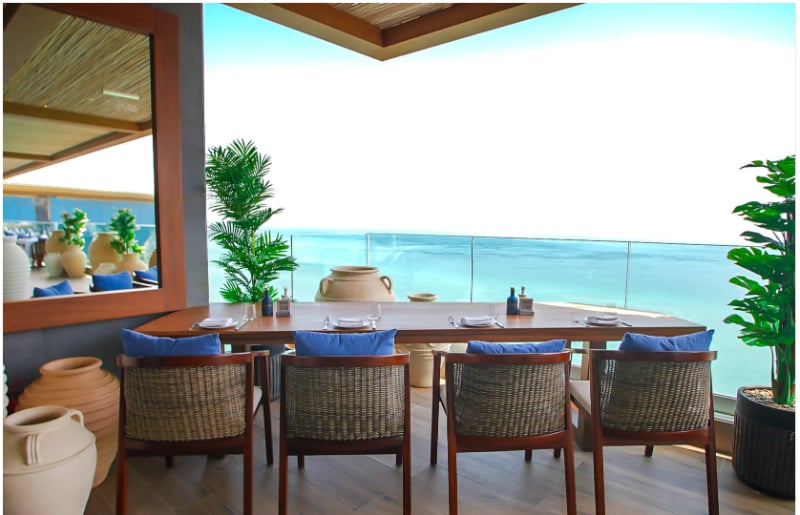 Serving up meals and drinks for lunch and dinner seven days a week, Hellenika lets diners enjoy their meals in a pastel and neutral space that befits the complex's cruisy, stylish and minimalistic digs.
Guests can indulge in gorgeous dishes, which have been prepared using the freshest ingredients flown in from Greece and cooked with a fusion of centuries-old Greek and Cypriot culinary traditions and modern interpretations.
The extensive menu caters to all tastebuds, including salads, seafood, souvlaki, and more.
So, lap up the comfort of taramosalata (a Greek dish of fish roe), tzatziki and grilled Talagani cheese before chomping your way through big plates of salt-crusted sea bass and chargrilled lamb cutlets. There's also a decent choice of desserts, such as Greek pastries and chocolate Karidopita crunch.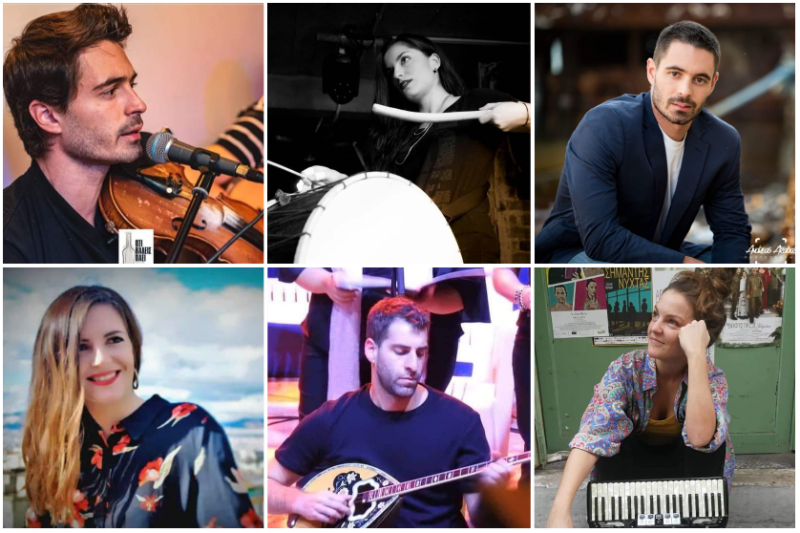 But that's not all. For three nights only, guests of Hellenika can also expect exclusive live music performances for a foot-stomping good time.
On July 11, 12 and 13, 2022, Hellenika will be turning the atmosphere up a notch and welcoming Casus Belli once again, following the success of the band's first visit last month. Casus Belli is a celebrated five-member Greek band, specially flown in to recreate the magical atmosphere that is synonymous with Greece's most iconic destinations.
So, get your friends and family together at Hellenika this Eid break, enjoy the irresistible flavours and scintillating sounds of the legendary Greek islands, and have an unforgettable night – the Hellenic way.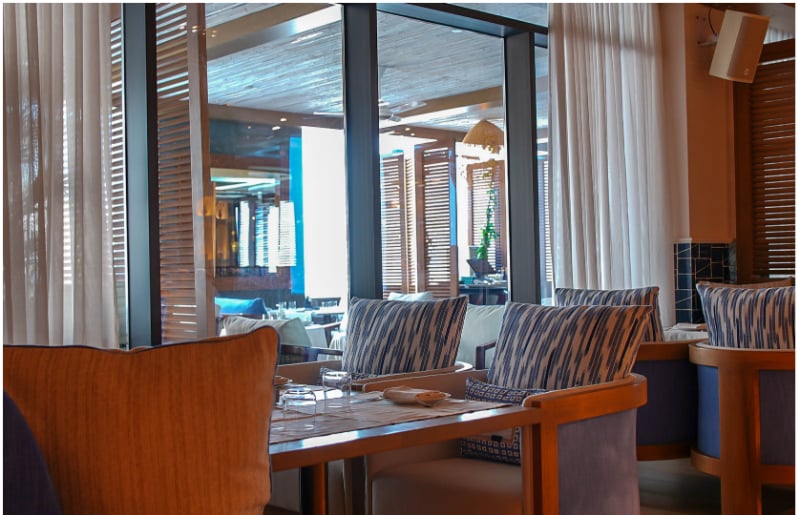 Launched in 2021, the Saudi-born culinary establishment has already been recognised by the Greek Tastes Beyond Borders (GTBB) organisation for its outstanding quality, authentic flavours, and contribution to the sustainment of Greek culture outside Greece. As a result, Hellenika has been awarded the "Authentic Taste of Greece" Gold Award 2022 and selected as the "Ambassador of Authentic Greek Taste".
Exclusive Live Music Evenings with Casus Belli, July 11 to 13, 8pm to midnight, Hellenika, 1st Floor, Al Matal Complex, Alkurnaish, 6563, Al Khobar. Reservations are required. Tel: 9200 12579. @hellenikakhobar
Images: Provided
> Sign up for FREE to get exclusive updates that you are interested in