Craving seafood? Twina Riyadh is ready to serve you
The new seafood restaurant is the first branch outside of Jeddah…
One of the highlights of being in Jeddah is eating fresh seafood at Twina, a leading restaurant frequented by both local and international foodies for over 11 years. And the brand is now ready to unveil its first branch in Riyadh.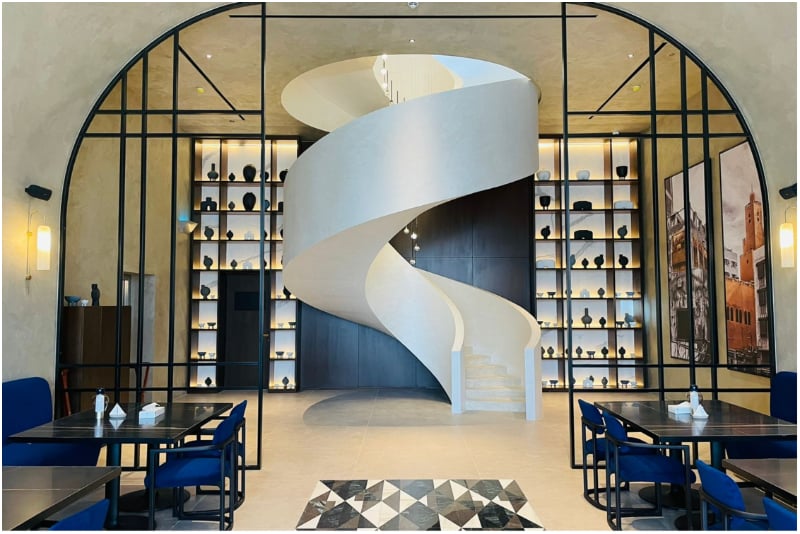 The seafood restaurant is now open at The Esplanade and located just next door to Indian restaurant Mohalla. The capital city may not offer uninterrupted sea views, but Twina manages to turn the space into an elegant dining venue.
This new branch sticks to Twina's well-known sea and sunset aesthetics with blue chairs, decorative shells, and an assortment of framed photos of Jeddah.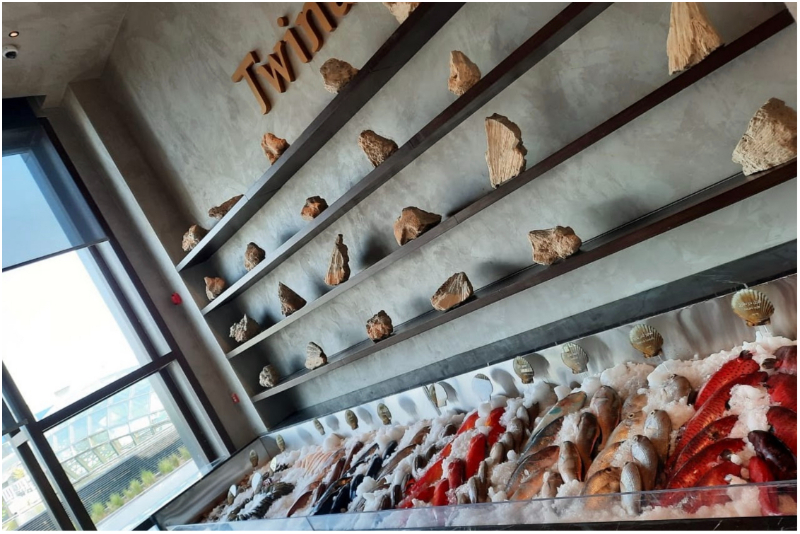 Perhaps, the most defining element of the restaurant, aside from its seafood counter, is the sculptural winding stairs leading up to a more expansive dining area.
Just as sophisticated is the menu, with fresh catch coming straight from Jeddah. It's an all-day affair that runs from 1pm until 1am, moving through light options, such as mussels with cream, shrimp fajitas, soups and salads, to fried favourites such as calamari and fish, as well as pasta and mains such as linguine seafood, curry tajine, and seabass fillet with mushrooms.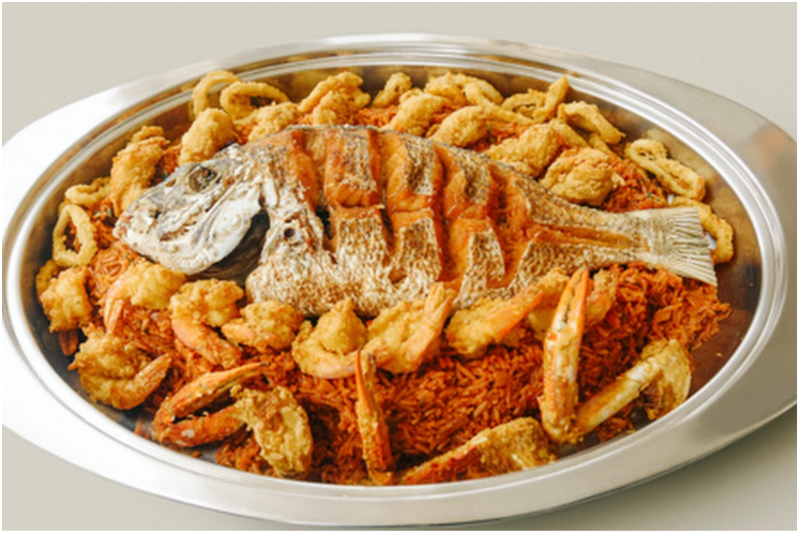 The trophy for the dish of the day, however, goes to the Shaka rice dish with Hammour (or any choice of fish, really, which you can simply choose from the counter). Topped with fried Hammour, the rice is bursting with fresh, just-cooked crispy fish and gravy sauce, for which it's worth throwing all decorum out the window and licking the plate clean. Then, wash it all down with a glass of Twina's pomegranate mojito.
There are also plenty of dessert options, from the lemon cake, red velvet, and cheesecake to date cake and Om Ali.
So, if you're looking for seafood cooked at its finest, Twina is the restaurant for you. At this Riyadh venue, the emphasis is all on accentuating the taste of the fish, not overpowering it or creating new flavours, which it does wonderfully.
Twina, The Esplanade, Prince Turki Ibn Abdulaziz Al Awwal Rd, King Saud University, Riyadh 12371, daily 1pm to 1am. Tel: 9200 28284. @twinapark
> Sign up for FREE to get exclusive updates that you are interested in