Here are 10 hidden gems you didn't know about in Riyadh for Asian food
We've tracked them down, so you don't have to…
There is, no doubt, a wide variety of Asian cuisines in Riyadh, but have you heard of these hidden gems? These casual, no-frills spots may not have the best Instagram aesthetic, but you can always count on them for bomb bites.
Here are 10 of our favourite under-the-radar eateries that you'll find in Riyadh for your Asian food fix.
Ceylon Restaurant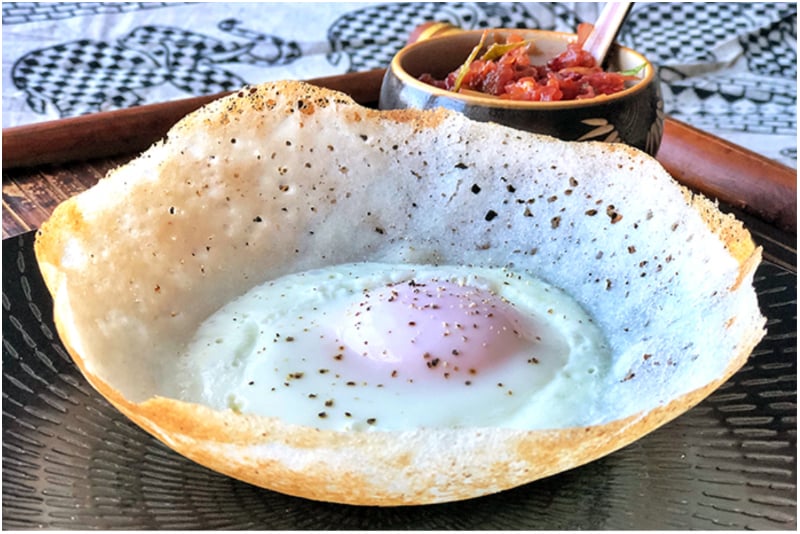 Sri Lankan cuisine with a kick of heat makes the menu at this hole-in-the-wall that stays open until midnight. Try the Kottu Roti. It consists of a tasty pile of shredded paratha, meat, and egg served with curry. And don't miss out on the egg hopper (available only after 6pm) and its fish curry gravy that is making our mouths water just thinking about it. The place is cash-only, and be sure to grab some of the snacks from the counter on your way out.
Ceylon Restaurant, Al Malaz, Riyadh 12832, daily 6am to midnight.
Finding Sushi
View this post on Instagram
Who doesn't love sushi? Finding Sushi has plenty of great dishes to try, but our favourite has to be their beetroot maki sushi, California roll and mixed tempura. Whatever you order, be sure to wash it down with the ice, cold Asahi (non-alcoholic) beer. Oh, and just a heads-up, this Japanese restaurant only offers outdoor seating.
Finding Sushi, Prince Talal Road, Al Fakhiriyyah, Riyadh 12737, daily 2pm to 1am. Tel: 050 999 5250. @findingsushi
Korean Palace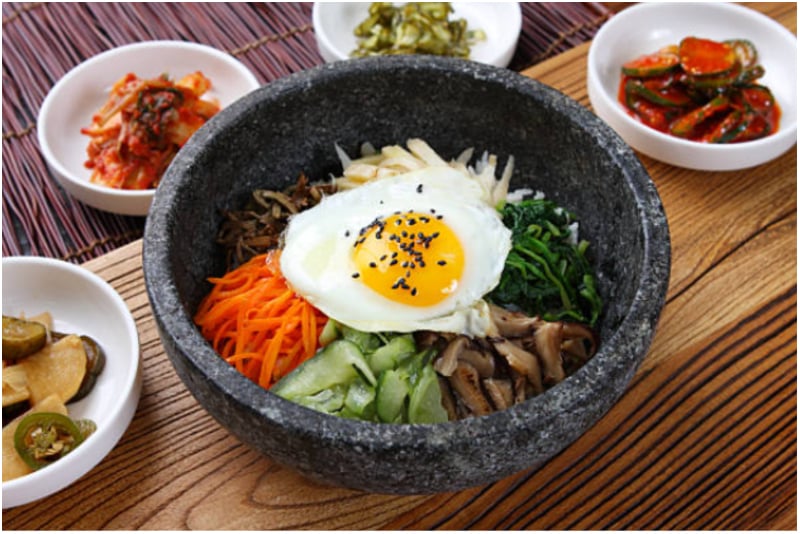 Hello, comfort food. There's not really much out there better than a savoury bowl of Bibim Naengmyeon (a Korean buckwheat noodle dish served cold). For some additional protein, try the always tasty Kalbigogi (short ribs) for your appetiser. Their menu also features favourites from Chinese and Japanese cuisines.
Korean Palace Restaurant, Takhassusi Branch St, Ar Rahmaniyyah, Riyadh 12341, Sat to Thurs 11.30am to 3pm & 5pm to 11pm, Fri 12.30pm to 3pm & 5pm to 11pm. Tel: 011 419 8878.
Kruathai Restaurant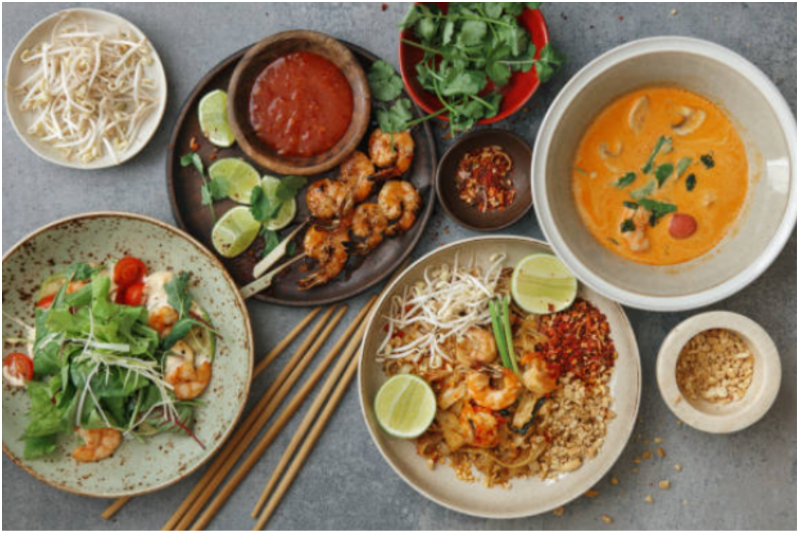 For a relaxed atmosphere coupled with delicious Thai food with authentic flavours, Kruathai Restaurant in Riyadh is your spot. It features classic dishes such as fish cakes, Pad Thai, tom yum soup, red curry with roasted duck, steamed shrimps with vermicelli, and more, all in the SAR18 to SAR50 range.
Kruathai Restaurant, Abu Bakr Alrazi St, As Sulimaniyah, Riyadh 12232, daily 10.30am to 3pm & 5pm to 11pm. Tel: 011 464 3116. @Kruathaiseafoodrestaurant
Kubo Food Express
View this post on Instagram
At this Filipino restaurant, you'll instantly be welcomed by its wooden and bamboo décor. Try the beef kare-kare, crunchy beef sisig, and grilled milkfish. Again, like most restaurants on this list, it's great value for money with a great selection of items to choose from.
Kubo Food Express, Corner Electron Building, Al Amal, Batha, Riyadh 12643, daily 8am to 11pm. Tel: 059 508 3777.
Meatin Grill's
View this post on Instagram
For those who are not familiar with the Korean BBQ concept, it is a fun, do-it-yourself kind of spot where you'll first be treated to an array of small side dishes of fermented veggies, and then brought out your pick of meat and seafood to add to a hot plate in the middle. Meatin Grill's all-you-can-eat, priced at SAR150 per person, is a fantastic feast.
Meatin Grill's, Anas Ibn Malik Rd, AL Yasmin, Riyadh 13322, Sat to Wed 1pm to midnight, Thurs & Fri 1pm to 1am. Tel: 050 251 0941. @meatingrills
MyMakan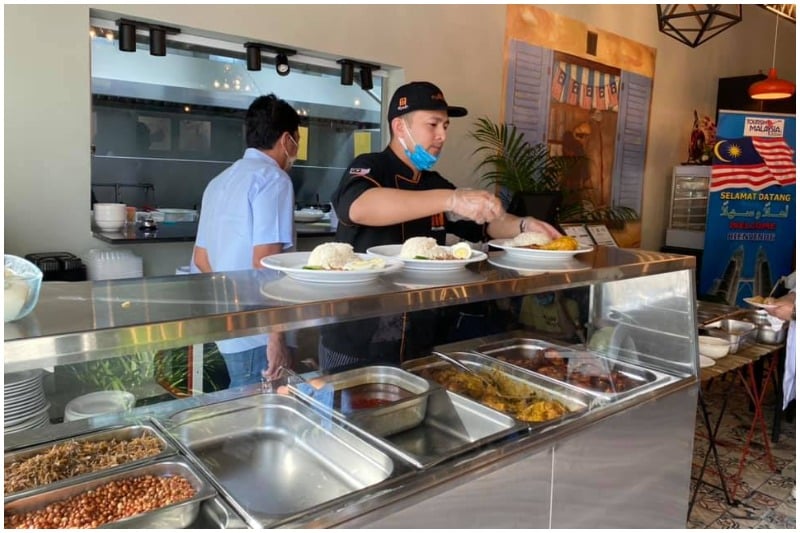 This cosy restaurant is where you can sample the rich flavours of Malaysian cooking. Expect classic dishes like Nasi Lemak (rice cooked in coconut milk), Daging Salai (smoked beef braised in spicy gravy), Ayam Kicap (soy sauce chicken), Nasi Goreng Kampung (fried rice), and Mee Goreng Udang (prawns fried noodles).
MyMakan, Ar Rayyan, Riyadh 14212, Mon to Thurs 4pm to 11pm, Fri & Sat 8am to 10pm. Tel: 053 613 2826. MYMakan Facebook.
New Anarkali Restaurant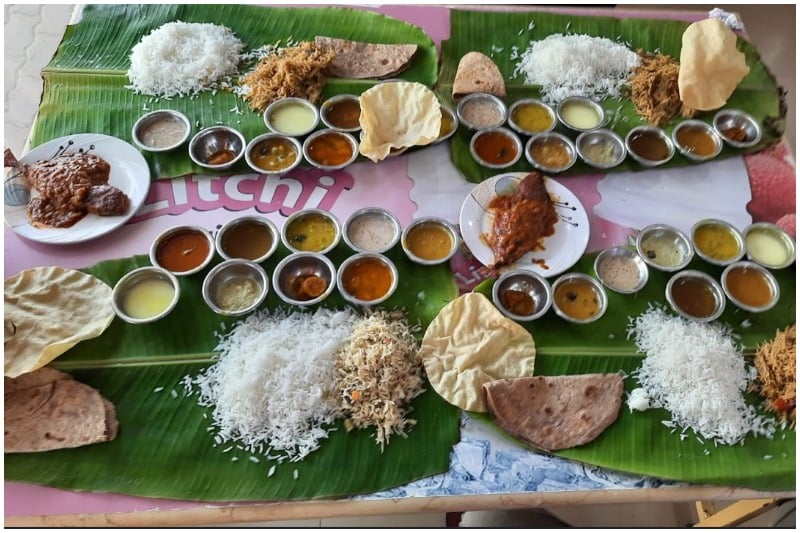 New Anarkali Restaurant is unmatched for tasty and value-for-money South Indian food in Riyadh. Not sure what to order? Just grab the combo meal – it serves up different dishes options every day.
New Anarkali Restaurant, Al Wurud, Engineer Al Anjari Street, daily 6am to midnight. Tel: 050 268 3836.
Rumah Makan Bandar Jakarta
View this post on Instagram
This little corner spot has been a go-to for Indonesian food lovers. It offers a wide range of traditional dishes, including Sate Ayam (chicken skewers), Nasi Goreng (fried rice), Bakso (meatballs with soup), Mie Ayam (noodles with chicken), and many more. Options for the lunch menu may be limited to what's available from the buffet trays, but you can order ala carte items after 4.30pm.
Rumah Makan Bandar Jakarta, Prince Nawaf Ibn Abdul Aziz, Umm Al Hamam Al Gharbi, Riyadh 11564, daily 11am to 11pm. Tel: 053 126 9622. @bandarjakarta_
Silk Road Restaurant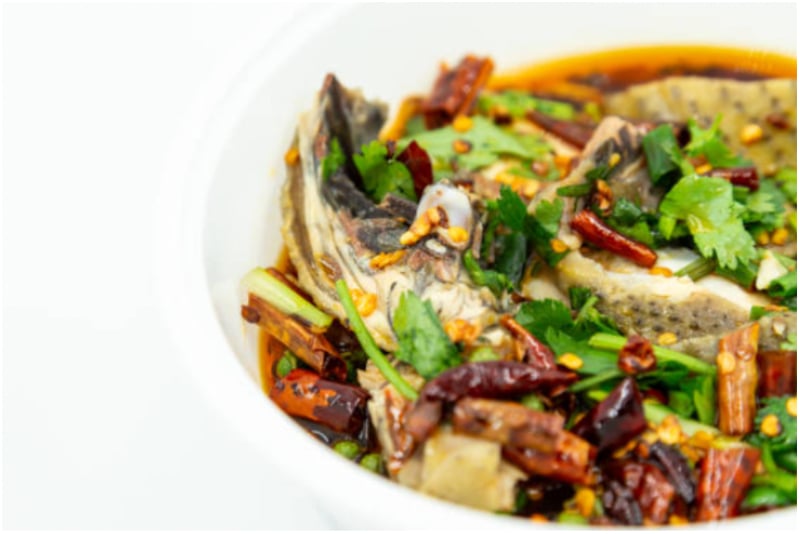 This restaurant is helmed by the same group of people behind Yunnan Restaurant, a no-frills Chinese restaurant that used to be housed in a residential villa in the Al Izdihar district. The good news is that the owners have finally decided to shift its kitchen to the city centre, so we don't have to travel far just to indulge in delicious, home-style Chinese fare (specifically, Yunnan cuisine). The menu at Silk Road will be executed with the same traditional recipes, so expect popular dishes like beef noodles, sliced fish in chilli peppers, and stewed oxtail.
Silk Road Restaurant, Ar Rahmaniyyah, Riyadh 12341, daily noon to midnight. Tel: 053 919 9888.
Images: Social Media
> Sign up for FREE to get exclusive updates that you are interested in