10 incredible things to do in Riyadh this weekend: October 13 to 15
Your weekend plans sorted…
Looking for activities to do with your friends and family? Gear up and grab your crew for a day of fun adventure and activities in Riyadh. From art festivals to desert experiences, here's our list of ten incredible things to do this weekend.
Thursday October 13
1. Go to a unique street art festival
View this post on Instagram
The first edition of Shift22, an annual street art festival, unites the local community and international artists to celebrate the Kingdom's creative excellence in street art, focusing on geometric patterns. For 17 days, artists decorate the uninhibited Irqah Hospital with impressive and vibrant works – from murals and sculptures made from recycled materials to sound and video installations, transforming the compound into a unique night museum. There will also be seminars and workshops, live music, creative activities, and pop-up street food stands. So, if you want to go to a festival which will brighten your day, Shift22 is the one for you.
Shift22 Street Art Festival, Oct 13 to 30, Sat to Wed 6pm to 11pm, Thurs & Fri 6pm to midnight, Irqah Hospital, 6520 Jubbah, Riyadh 12586 (Coordinates: MHVP+553). Free entry but you're required to register here. @visualarts_moc
2. Explore the joyful world of insects with Cirque du Soleil OVO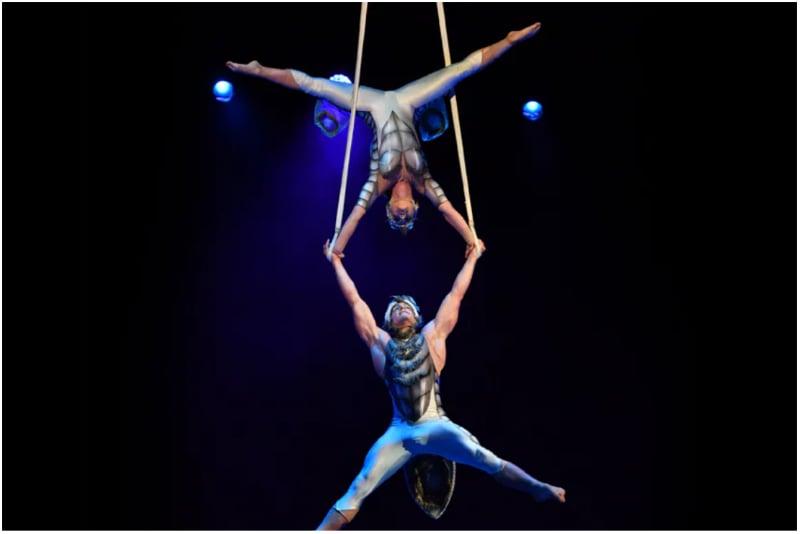 Cirque du Soleil is thrilled to announce its return to Riyadh with its high-energy and high-acrobatic production OVO. This exciting experience is a colourful intrusion into a new day in the life of insects. Through show-stopping acrobatics highlighting the unique personalities and abilities of selected insect species, OVO explores the beauty of biodiversity in all its contrasts and vibrancy. From mighty crickets bouncing off trampolines to a hypnotic spider contorting inside her web, OVO exudes extraordinary showmanship to tickle the imagination.
Cirque du Soleil – OVO, Oct 12 to Dec 3, 4pm & 8pm, Princess Nourah Bint Abdul Rahman University. The ticket price starts from SAR50. Book your tickets here.
3. Shop at Saudi Arabia's first outlet shopping festival
View this post on Instagram
You've got two more days to shop discounted luxury labels, high-street brands, sportswear, designer bags and more at Outlet 2022, the largest Saudi shopping festival that brings together over 1,500 international brands. Enjoy up to 70 per cent off from Carolina Herrera, Tory Burch, Missoni, Jimmy Choo, Massimo Dutti, Ralph Lauren, Fred Perry, Nike, Decathlon and much more. And whilst you're there, why not check out the 'Sneak Me' sneaker culture festival, too? Expect to see some of the most celebrated global and regional brands retailing sneakers, as well as the hottest in streetwear and accessories.
Riyadh Outlet 2022, until Oct 14, 3pm to 1am & Sneak Me, until Oct 14, 4pm to midnight, King Khalid Rd, Ar Rihab, Riyadh 00966. Free entry for the Riyadh Outlet Festival. SAR50 per person for the Sneak Me Festival, and you can book your tickets here.
Friday October 14
4. Sample the delicious buffet offerings at La Brasserie
View this post on Instagram
Can't get enough of Friday brunch? Head down to La Brasserie and enjoy a spread of delightful gourmet comfort food inspired by various regions around the world and refreshing bevvies. A perfect spot for family and friends.
La Brasserie Friday Brunch, every Fri 12.30pm to 4.30pm, Al Faisaliah Hotel, King Fahd Rd, Al Olaya, Riyadh 12212. SAR397 per person. Tel: 011 273 2005. @labrasserieruh
5. Experience nature through an immersive environment
View this post on Instagram
Raw Escapes, a community-based platform that organises retreats in raw nature focused on wellness, fitness, music, and art, is hosting an Organic Music Mystique experience in Riyadh. This is a special occasion focused on music, with two amazing musicians doing a live performance featuring an immersive sound experience designed to take you on an introspective mystical journey across cultures and shamanic traditions. There will also be an hour of hiking (of medium difficulty) followed by 30 minutes of deep stretch yoga and an hour of ecstatic dance experience. The main intention of this trip is to engage with nature and enjoy the beautifully organic and immersive sounds, feel rejuvenated and infuse with positive emotions. Dinner will also be provided.
Organic Music Mystique, Oct 14, 3pm to 10pm. SAR480 per person. Book your spot here. The meeting point will be shared upon payment. Buses will be provided, but you can also choose to drive your own SUV. @rawescapes
6. Let's move with the beat
View this post on Instagram
If you're someone who loves grooving to the music, come and join this challenging yet fun Zumba Masterclass. It's all about international beats, exotic rhythms, and high-level energy. So, put on your dancing shoes and get ready to sweat.
Zumba Masterclass, Oct 14, 6.30pm, Wadi Qortuba Compound, 3346 Abdallah Ibn Ibrahim Ibn Seif, 7563, Qurtubah, Riyadh 13248. SAR105per person. For non-residents of the Wadi Qortuba Compound, reservation is a must for compound gate access. DM @zj.cleopatrassaf for more info or register here.
7. Enjoy a unique desert camping experience
View this post on Instagram
Camping season is back. Hit the great outdoors and enjoy this desert camping experience located about 40 minutes from the city centre of Riyadh. Some of the activities include hiking, karaoke sing-along, and BBQ dinner. Equipment to bring includes a headlamp, hiking boots, a foldable picnic chair or mat, and a spare set of clothing. Don't forget your tent or sleeping mat if you plan on camping overnight. There will also be a complimentary breakfast of toast, boiled eggs, tea, and coffee.
Desert Camp, Oct 14, 7pm to midnight (with optional overnight camping). SAR75 for adults; free for kids below 12 years old. DM @saudi_expats for more info.
Saturday October 15
8. Create bespoke pieces for your home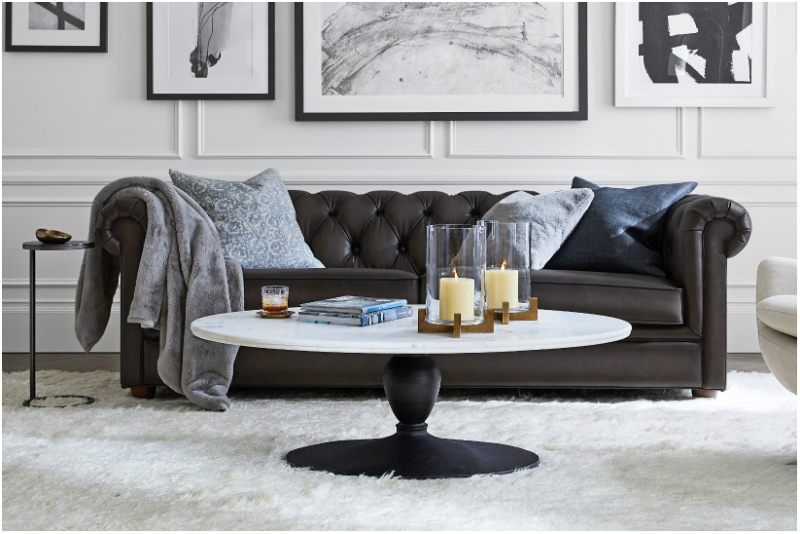 With a stunning range of home accessories, furniture and signature pieces, Pottery Barn and West Elm stores across the Kingdom now offer an even faster made-to-order service. Bring signature style to your home with exclusive upholstered furnishings, and choose from a wide variety of custom fabrics to make statement chairs and stylish sofas your own – all done within 12 weeks. Their talented designers work closely with local and global artisans and independent collaborators each season to develop exclusive products that won't be found elsewhere. There is even a dedicated 'Design Crew' on hand in-store to tailor any project, big or small, as a complimentary service to enhance your shopping experience. A team of Design Service Specialists can help you visualise fabric choices, decide between light or dark palettes, and refine textures such as brushed cotton, velvet or leather.
To explore the exciting made-to-order services, visit their branches located in Sahara Mall in Riyadh.
9. Tuck into some delicious Lebanese street food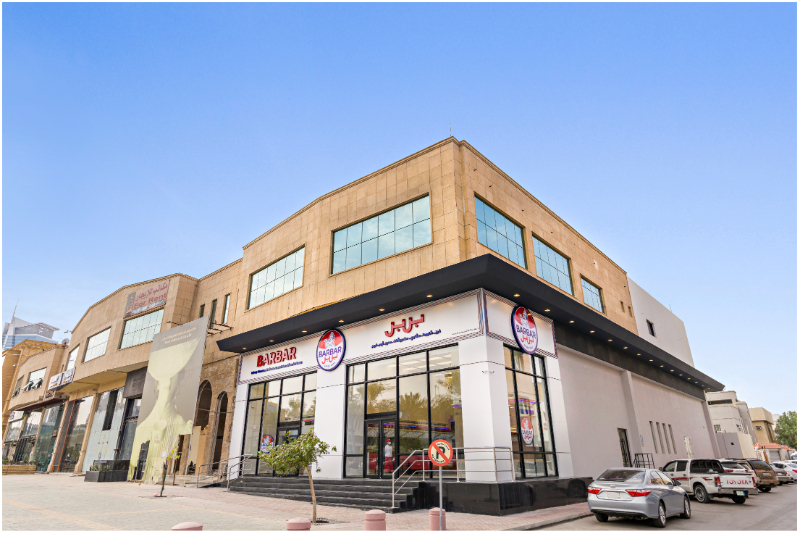 Hailing from Beirut, this Lebanese street food eatery has just opened its first Saudi branch on the famed Tahlia Street. Diners can enjoy their manakish, tawouk platters, falafel, shawarma sandwiches, and other signature items. So, come and bite your way through the collection of dishes great for sharing, cocktail juice in hand.
BarBar Restaurant, Al Olaya, Riyadh 12241, daily 8am to 2am. @barbar.ksa
10. Catch the last of Jamie Lee Curtis in "Halloween Ends"
The battle between Laurie Strode (Jamie Lee Curtis) and killer Michael Myers (James Jude Courtney and Nick Castle) comes to an end in this third movie in the reboot trilogy, which started with 2018's "Halloween", followed by 2020's "Halloween Kills". Four years after the events of last year's Halloween Kills, Laurie is living with her granddaughter Allyson (Andi Matichak) and is finishing writing her memoir. Michael hasn't been seen since. After allowing Michael's spectre to determine and drive her reality for decades, Laurie has decided to liberate herself from fear and rage and embrace life. But when a young man, Corey Cunningham (Rohan Campbell), is accused of killing a boy he was babysitting, it ignites a cascade of violence and terror that will force Laurie to finally confront the evil she can't control, once and for all. Who do you think will survive?
Halloween Ends, Horror / Thriller, Rating R18, 2h. Book your tickets here.
Images: Provided / Instagram / Unsplash
> Sign up for FREE to get exclusive updates that you are interested in