Pack your bags for a beach getaway at Th8 Palm in Dubai
Sponsored: Dip in the pool or lounge around the cabana overlooking the sea…
If you're experiencing the pangs of beach wanderlust in neighbouring Dubai, then you're in luck. Here's your chance to check out the chic beachside boutique lifestyle resort, Th8 Palm.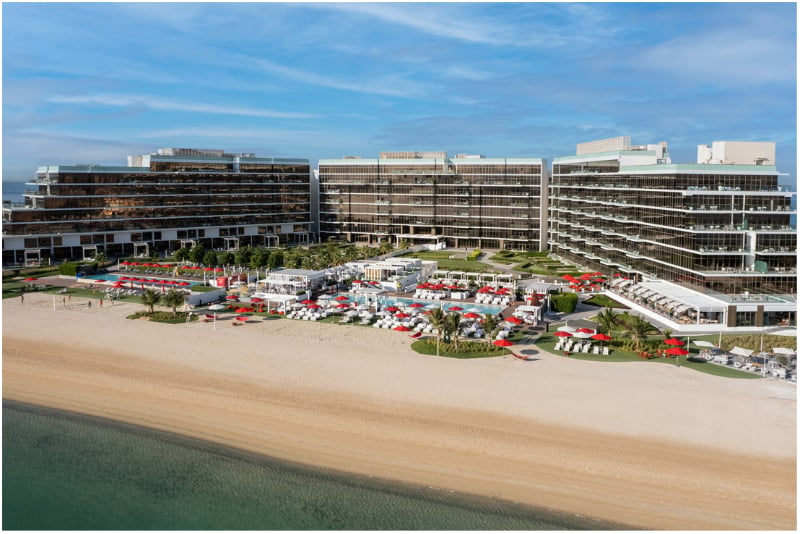 Located on the crescent of Dubai's Palm Jumeirah, this Miami Beach-inspired luxury hotel fully integrates the beach experience in its vibrant mix of spaces. Guests can look forward to an array of fun dining deals and experience the ultimate holiday offer.
Th8 Palm comprises 161 tastefully decorated contemporary rooms and suites. Stay in one of the Palm Sea View and Ocean View suites, from which you can choose a one-bedroom, two-bedroom, or three-bedroom.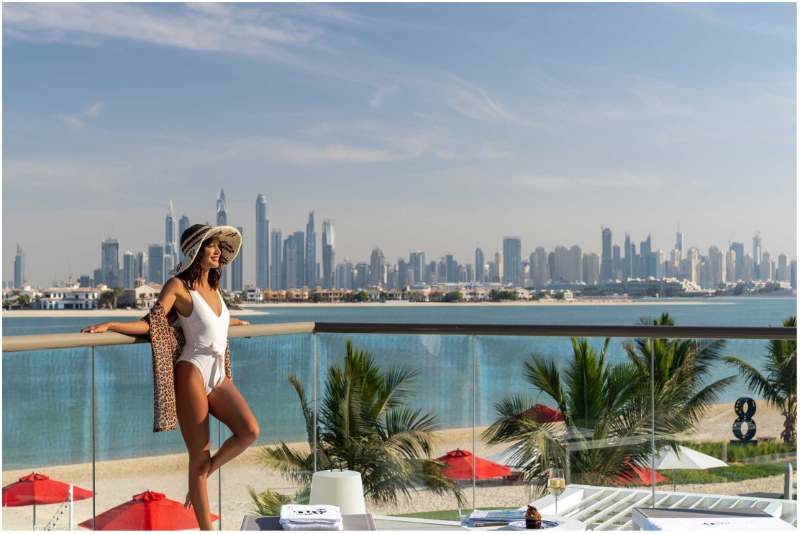 Each suite comes with a king bed(s), sofa bed, and private balcony with comfy seating for you to soak up the endless views of turquoise seas and iconic Dubai cityscape vistas. The interiors inside each room read contemporary sea-breeze luxury, but you will be venturing out often for Th8 Palm's lauded food and drink venues.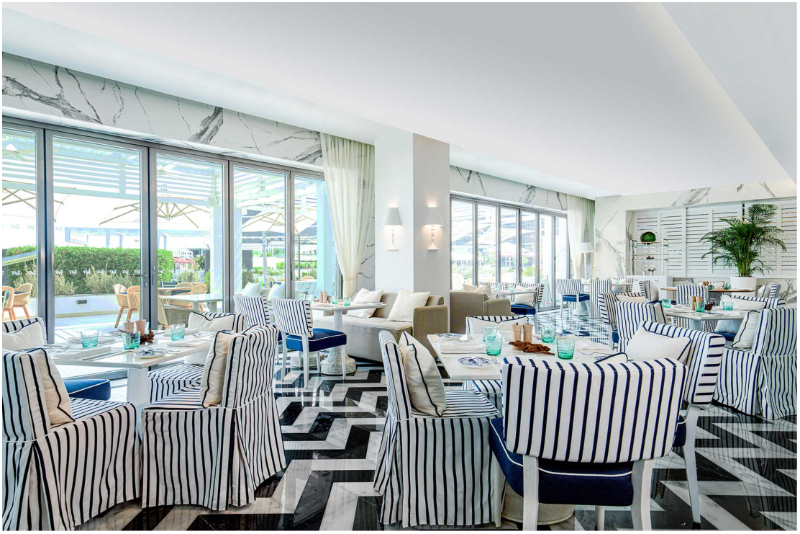 Embark on a culinary journey at its signature restaurant, Envy, which is both indoors and al fresco, surrounded by the elegance of nature and served with a range of menus to suit every palate. From locally inspired dishes infused with piquant Middle Eastern flavours to more international meals cooked to mouth-watering perfection, you'll be spoilt for choice.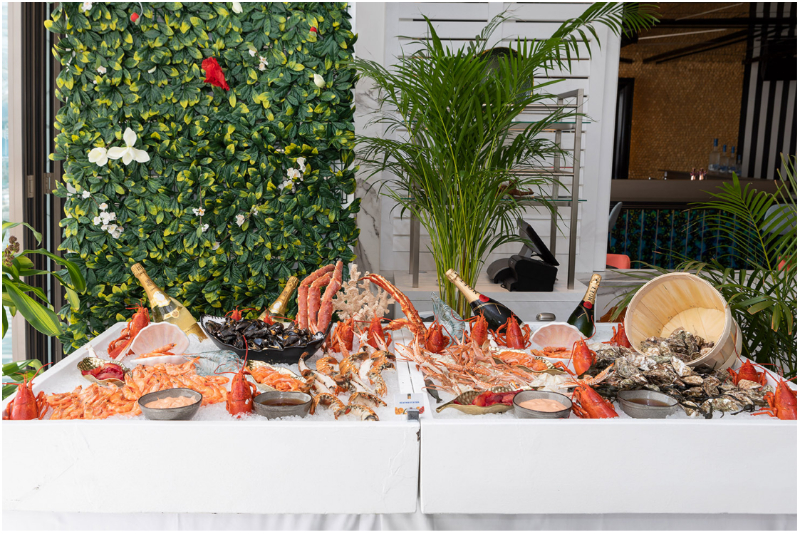 For a sundowner, head to the Fluid Beach Club. Open every hour of the day and late into the night, it is the coolest spot to party it up, coupled with some banging tunes from the in-house DJ and beautiful people parading around the pool.
You can also take a dip in the pool while ordering light bites and your favourite cocktails from the poolside restaurant. One can honestly gaze at the stunning bay views – from the beach, the pool, or one's own cabana – for hours and feel revitalised.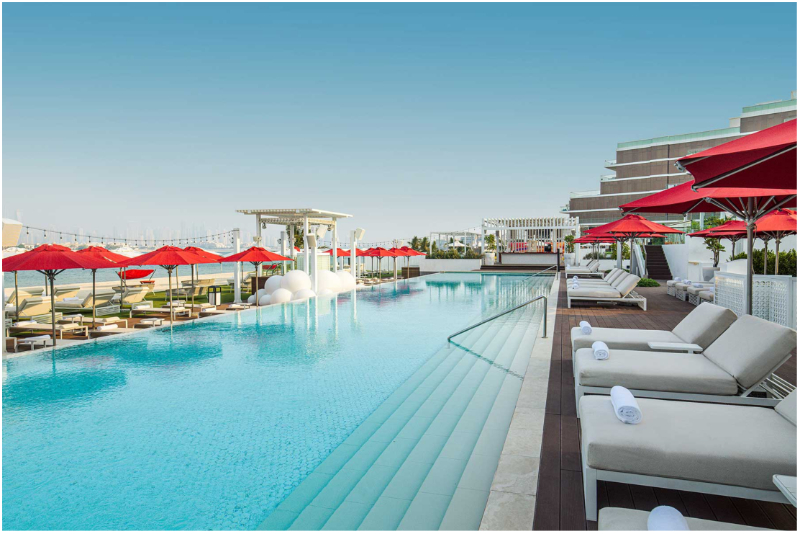 Th8 Palm is also perfect for families. You'll find a dedicated children's pool and a kid's club with lots of fun activities – enough to keep the little ones occupied for days, we think. Sounds heavenly.
Th8 Palm Hotel, Crescent Road West Palm Jumeirah Dubai. Tel: +971 4525 8888. Email: [email protected]
For FIFA World Cup packages, contact +971 4525 8901. @th8palm
Visit: Th8palmdubai.com
Images: Provided
> Sign up for FREE to get exclusive updates that you are interested in