10 things to look forward to in Saudi Arabia this February
Sporting events, stand-up comedy and more…
Can you believe February is rolling around real soon? And hey, it's also the shortest month so let's make the most of it by doing the things on this list. From golfing tournaments and horse racing to Kevin Hart's stand-up special, we've got you covered.
Here are ten things to look forward to in Saudi Arabia this February.
February 2 to 5: Witness golfing superstars at PIF Saudi International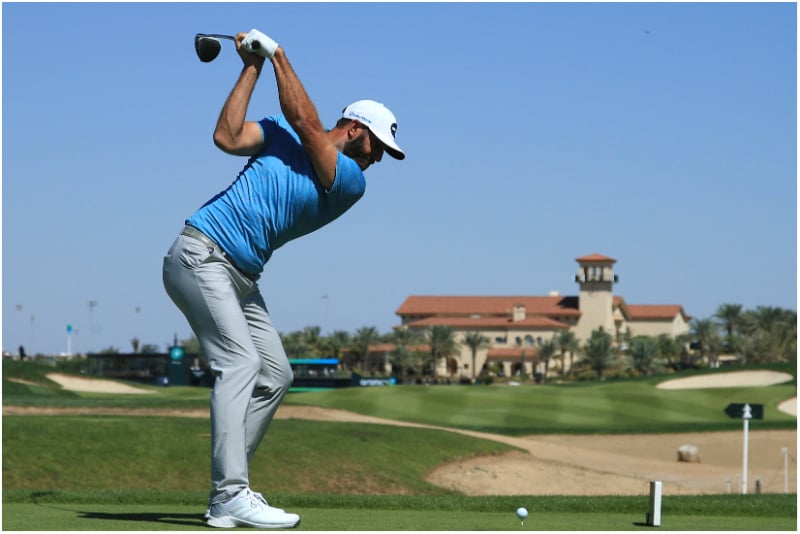 Some of the biggest golfing superstars are headed to King Abdullah Economic City this weekend. Back for its fifth edition, the PIF Saudi International powered by Softbank Investment Advisers will be hosted at the Royal Greens Golf & Country Club from Thursday February 2 to Sunday February 5. American star Harold Varner III faces stiff competition from a star-studded field featuring major winners such as Cameron Smith, Dustin Johnson, Brooks Koepka and Bryson DeChambeau at this year's opening event of the 2023 Asian Tour season. The four-day men's golf tournament has plenty of entertainment both on and off the course. Spectators can also look forward to the vibrant fan village featuring 18-hole mini golf courses, interactive graffiti stations, gaming stations, henna and calligraphy stations, treasure hunts, and food trucks.
PIF Saudi International, Feb 2 to 5, Royal Greens Golf & Country Club, King Abdullah Economic City (KAEC). Get your tickets here. The ticket starts from SAR25. @saudiintlgolf
February 10 to 11 and 15 to 18: Hit the ramps at Diriyah Urban Festival
View this post on Instagram
For two consecutive weekends, the historic heart of Riyadh will be transformed into the world's urban sports capital for the first BMX Freestyle World Cup of the 2023 season, which will act as a qualifying event for the 2024 Paris Olympic Games. From BMX Freestyle and parkour to skateboarding and breakdancing, the best male and female athletes will meet at the Elite Sports Centre in Diriyah in a unique setting with custom-built ramps. The show's highlight will undoubtedly be the UCI BMX Freestyle World Cup from Wednesday February 15 to Saturday February 18, which will be held for the first time in Saudi Arabia. Alongside the BMX competitions, a village of sports initiations, street art animations and exclusive DJ sets will be offered.
Diriyah Urban Festival, Feb 10 to 11 & Feb 15-18, Elite Sports Centre, Al Diriyah Al Jadida, Riyadh 13737. Get your tickets here. The ticket price starts from SAR30. @diriyahseason
February 13 to 28: Art knows no bounds at AlUla Arts Festival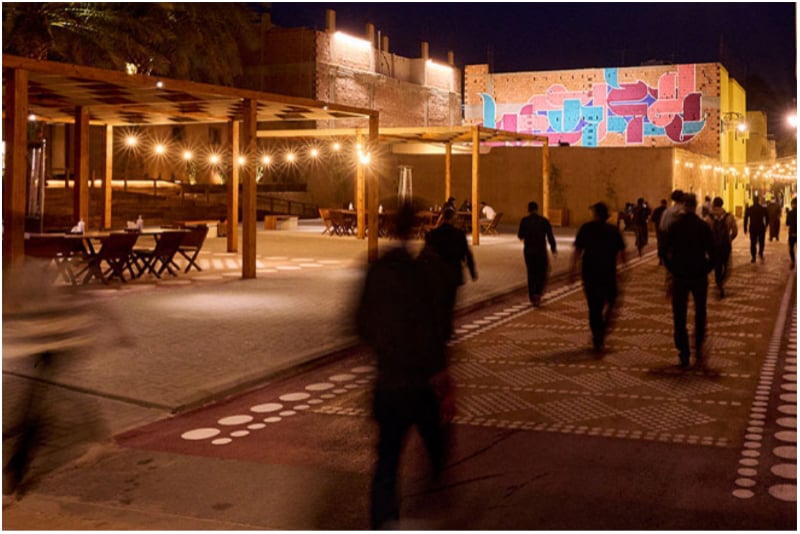 Returning for its second edition, AlUla Arts Festival is set to be a must-visit event on the global arts calendar. From Monday February 13 to Tuesday February 28, the festival will offer a diverse, curated selection of art workshops, immersive experiences, and international art exhibitions. The flagship event for 2023 is the Andy Warhol exhibition, which will take place from Friday February 17 to Tuesday May 16 at the record-breaking Maraya arts centre.
February 16 to 19: Female golfers battle it out at Aramco Saudi Ladies International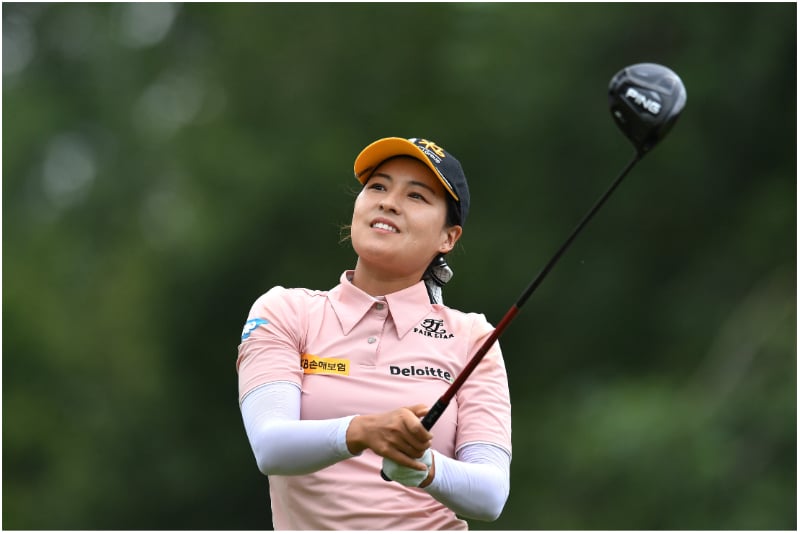 The Aramco Saudi Ladies International presented by Public Investment Fund (PIF) on Thursday February 16 to Sunday February 19 will also be played at Royal Greens Golf & Country Club. The event will see its strongest field ever for the history-making event that brings a purse of US$5 million, which matches the men's prize money for the first time. Notable challengers include world No. 1 Lydia Ko, No. 4 Atthaya Thitikul, Ireland's Leona Maguire, a three-time major champion and last year's KPMG Women's PGA Championship winner In Gee Chun, and other big names in a field, which features numerous of the world's top 20 players. Off-course, you will be able to experience an array of family-friendly activities like sharpening your game on the simulators and Zen Putting Green or enjoying the unique 18-hole mini golf. There is also a dedicated kid's area, an e-gaming zone, and an array of food and drink options.
Aramco Saudi Ladies International, Feb 16 to 19, Royal Greens Golf & Country Club, King Abdullah Economic City (KAEC). Get your tickets here. Free entry.
Until February 22: Get together for an evening of Arabic music, culture and food at Diriyah Nights
View this post on Instagram
The second edition of Diriyah Nights is set to provide visitors with an exceptional experience in the heart of Riyadh's Diriyah. There will be artistic performances and live music, in addition to the Diriyah Nights' singing stars sessions by prominent Arab singers. Visitors can also indulge in one of the many culinary experiences offered during Diriyah Nights, which range from fine dining restaurants and cafes to food carts.
Diriyah Nights, until Feb 22, Sun to Thurs 5pm to 2am, Fri & Sat 4pm to 2am, Diriyah, Riyadh. Book your tickets here. SAR138 per person. @diriyahseason
February 22: Celebrate Saudi Founding Day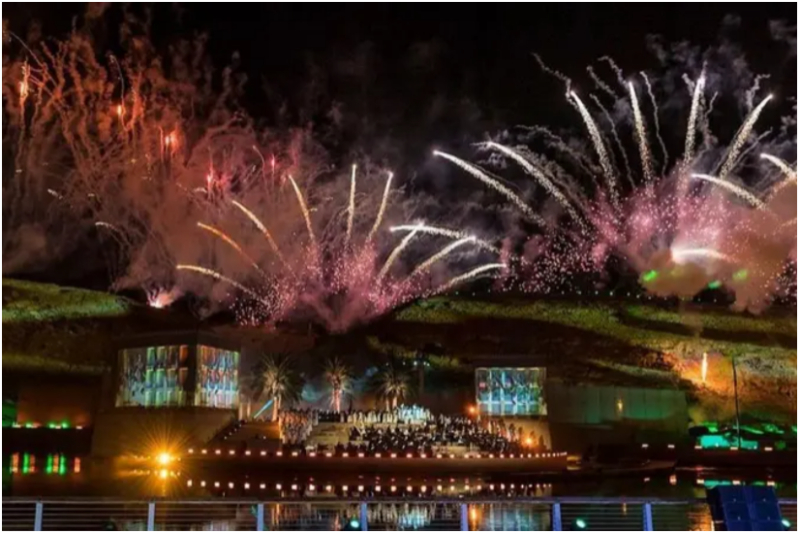 Foundation Day is an official public holiday in Saudi Arabia on February 22 each year. The holiday was created in 2022 to commemorate the foundation of the First Saudi State in 1727 by Imam Muhammad bin Saud. So, expect fireworks and a host of events and cultural celebrations in cities across Saudi Arabia, and keep a look out for our round-up on things to do during the Saudi Founding Day holiday.
Until February 22: Learn all about dates at the Al-Ahsa Dates Festival
Here's your chance to visit the city of Al-Ahsa, the largest governorate in the Eastern Province. Home to Al-Ahsa Oasis, the largest date palm oasis in the world, an 'Al-Ahsa Processed Dates Marketing Festival' is currently being held. You can look forward to informative events focusing on palm trees and dates. The festival also features a variety of local handicraft stores and food trucks.
Al-Ahsa Processed Dates Marketing Festival, until Feb 22, 4pm to 11pm, Al-Ahsa Municipality Castle, Government Departments Complex 1st, Al Mubarraz 36421. Tel: 013 582 5000. Free entry.
February 24 and 25: The Saudi Cup races into Riyadh
View this post on Instagram
In the world of horse racing, The Saudi Cup is one of the most significant calendar events. The two-day international event will return to the King Abdulaziz Racecourse on Friday February 24 and Saturday February 25, with some of the world's leading racehorses and jockeys in attendance. The Friday of Saudi Cup weekend is highlighted by the popular International Jockeys Challenge, which sees seven male and seven female jockeys from all over the world go head-to-head over four special races. Meanwhile, on Saudi Cup Day, racegoers will be treated to nine top-class races on dirt and turf, culminating in the 1800-metre Saudi Cup, worth a record $20m and won in 2022 by locally trained and owned Emblem Road.
The Saudi Cup, Feb 24 & 25, King Abdulaziz Racecourse, Equestrian Club, Riyadh 13645. Get your tickets here. The ticket price starts from SAR199. @thesaudicup
February 25: Laugh out loud as Kevin Hart performs in Riyadh
View this post on Instagram
Comedy icon Kevin Hart is bringing his 'Reality Check' stand-up tour to the Boulevard Riyadh City for one night only. Hailed as one of the highest-earning comedians of 2019 by Forbes, the American powerhouse is best known for his self-effacing humour and for delivering high-octane performances that are full of punch. The 'Reality Check' tour was named the highest-grossing comedy tour of the year by Billboard, and Hart was awarded the People's Choice Award for Comedy Act of 2022. This will be Hart's first tour to Saudi Arabia.
Kevin Hart's Reality Check Tour, Feb 25, Mohammed Abdo Arena Theatre, Boulevard Riyadh City, Riyadh. @riyadhseason
February 26: Jake Paul-Tommy Fury fight is confirmed
View this post on Instagram
YouTube star-turned-boxer Jake Paul and Tommy Fury, younger brother of Heavyweight World Champion Tyson Fury, will finally face off inside a boxing ring. The fight, known to have now been agreed upon for a third time following two previous meetings, is set to take place on Sunday February 26 in Riyadh, as part of the Diriyah Season.
Images: Social / Provided
> Sign up for FREE to get exclusive updates that you are interested in