6 brilliant things to in Jeddah this weekend: Feb 23 to 25
Happy Founding Day weekend, Jeddah…
There's nothing like a weekend full of adventure and well-deserved relaxation after a long week of work. From mountaintop parties to arty workshops for the whole family, we have you covered.
Here are six amazing things to do in Jeddah this weekend:
Thursday, February 23
Party on top of a mountain at Camp Leon
View this post on Instagram
As part of the Founding Day festivities, Jeddah's Camp Leon will be hosting DJ in Mountain on Thursday February 23. Tickets start from SAR275 and include shisha, games, dinner, snacks, and of course live performances with DJs.
DJ in Mountain, Camp Leon, Jeddah. Thu Feb 23 to Fri Feb 24, 4pm to 2am. SAR275 for women, SAR289 for men. jeddah.platinumlist.net
Enjoy a relaxing hammam at Zagora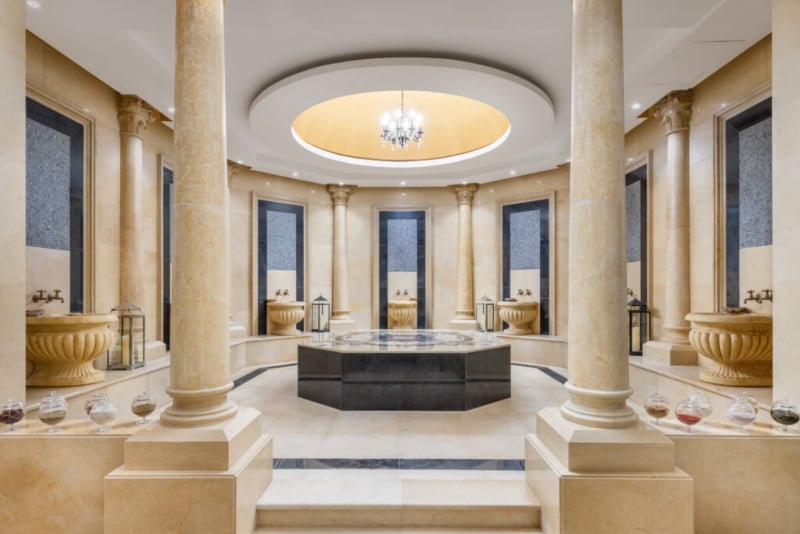 Regenerate your skin with a soapy scrub at Zagora spa. Choose from a royal or traditional hammam treatment and get ready to feel perfectly pampered. Each wellness area includes two harmonious treatment rooms, a steam room, sauna, Jacuzzi, and pool. Located at the stunning Venue Hotel, this seaside hotel is situated on Jeddah's corniche with breathtaking views of the Red Sea. After your treatment, indulge in a wholesome meal at Astro terrace lounge.
Zagora Spa, The Venue Hotel, Jeddah. Tel:(0)12 613 9000. the-venue.com
Friday, February 24
Satisfy your pizza cravings at Il Postino
View this post on Instagram

For a taste of authentic Napoletana pizza with the perfect dough and lively ambiance, look no further than Il Postino. What to get? Try the melanzane (SAR49) or Tartufo with Italian black truffle (Dhs75), you won't regret it.
Il Postino Pizzeria, Al Khalidiyyah, Jeddah 23423. Daily 1pm to 1am. Tel:(0)50 365 0985. ilpostinopizzeria
Weave your own carpet
View this post on Instagram
Taking place at the inaugural Islamic Arts Biennale 2023 (IAB), learn all about the ancient craft of carpet weaving – one of the oldest and most celebrated artistic traditions. Explore and try the various techniques used in weaving a 1.5*2 metres carpet, using the loom to demonstrate the powerful impact of unity, and creating a remarkable memory to treasure forever. The four-hour workshop is free to attend and recommended for adults and families. Sign up here: iab2023.org
Western Hajj Terminal, King Abdulaziz International Airport, Jeddah. Friday, February 24, 5pm. iab2023.org
Saturday, February 25
Celebrate with the whole family at Tekzone
View this post on Instagram
Tekzone is a unique, futuristic, and fun park with over 70 attractions and games, ranging from arcades and rides to Virtual Reality and a soft play area. The park, located in Red Sea Mall, offers something for everyone, even grown-ups. In celebration of Founding Day, you can get three hours of play for SAR59 from Feb 22 to 25.
A refreshing morning hike in Taif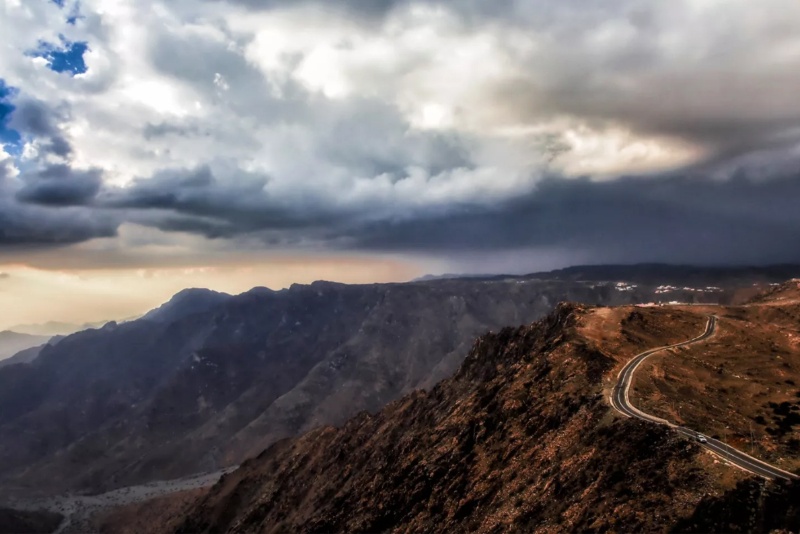 If you're on the hunt for an adventurous getaway, pack up the hiking gear and take a drive down to the Taif mountains. Taif is one of the closest hiking spots to Jeddah, a two-hour drive away and is great for beginners. You can also enjoy a relaxing walk through nature at one of the beautiful beautiful parks including King Abdullah Park and Saysed National Park.
Tekzone, Red Sea Mall, 2nd floor, Gate 4, Ash Shati, Jeddah, daily 2pm to midnight. Tel: 012 261 7570. @tekzoneme
Images: Social/Supplied
> Sign up for FREE to get exclusive updates that you are interested in