Amaala unveils its first hotel brand – the exclusive Clinique La Prairie
The Swiss medi-spa hotel, a pioneer in longevity, is the endeared wellness destination that has been enchanting society's elite for almost a century…
The Red Sea Global has revealed that the luxury longevity and medi-wellness specialist Clinique La Prairie is heading to Amaala, where they will open a first-of-its-kind health resort.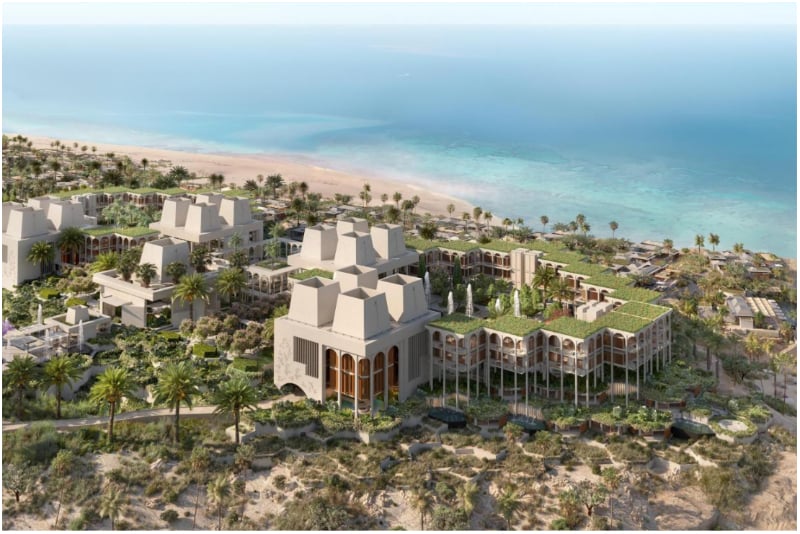 The destination will be truly unique as it will combine the longevity expertise of the clinic and an unbelievably beautiful nature site. Guests will have access to a state-of-the-art facility in Amaala, offering exclusive programmes and holistic wellness that are the foundations of Clinique La Prairie for 91 years.
It will be the fifth Clinique La Prairie overseas destination, following its longevity hubs in Madrid, Bangkok, Anji, and Doha.
Here's what we know about Amaala's Clinique La Prairie health resort.
A haven of well-being
Located on Saudi Arabia's north-western coastline, Clinique La Prairie Health Resort within Amaala is billed as a luxurious haven surrounded by idyllic gardens and stunning landscaping for guests to find some much sought-after peace and serenity.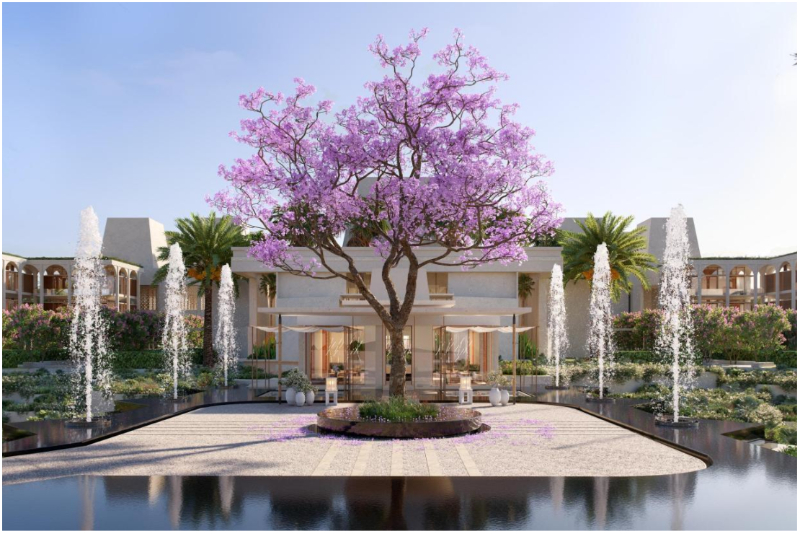 Occupying 36,115sqm, the exclusive resort will feature 52 guest rooms and suites and 13 villas, built around a core building – the central "Longevity Plaza" – that houses the facilities for Clinique La Prairie's four pillars of longevity: medical care, nutrition, movement and well-being.
It will have a diagnostics lab, museum, beach club, workshop and training rooms, private dining space, and even a cooking school, ensuring visitors can embark on a unique journey of rejuvenation and self-discovery.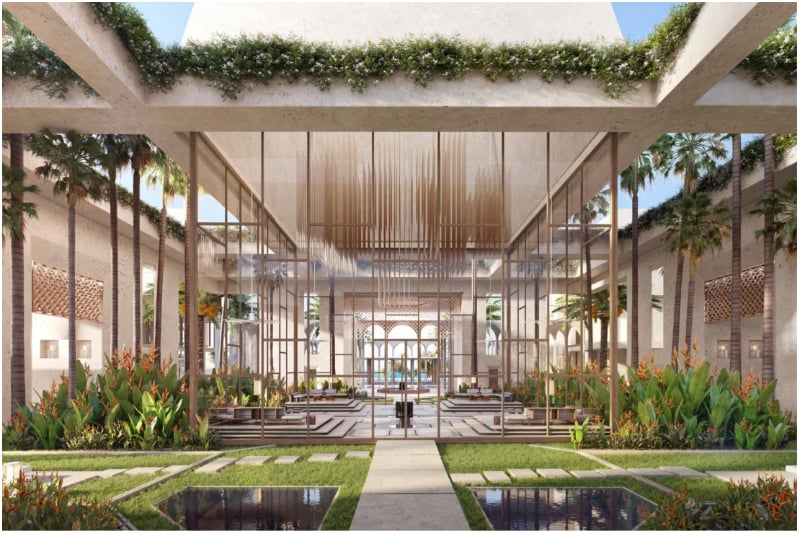 The longevity hub will also be equipped with the latest medical and wellness technologies. It will offer various activities and wellness programmes per the brand's commitment to helping and inspiring people to live a longer, healthier, and fuller life.
As you would expect for a world-renowned medical clinic and wellness destination with an established international reputation, the state-of-the-art designs at the Amaala development will embody the spirit of innovation. At the same time, it prioritises sustainable materials and renewable energy sources, with a seamless transition – from beautiful natural surroundings to a sophisticated interior.
Not your average spa trip
A pioneer in longevity, Clinique La Prairie is considered a leading institute specialising in preventative medicine.
With bespoke programmes tailored to each guest's needs, according to their unique genetic composition, the medical staff focuses on age-defying endeavours grounded in the latest sciences based on the CLP Longevity Method.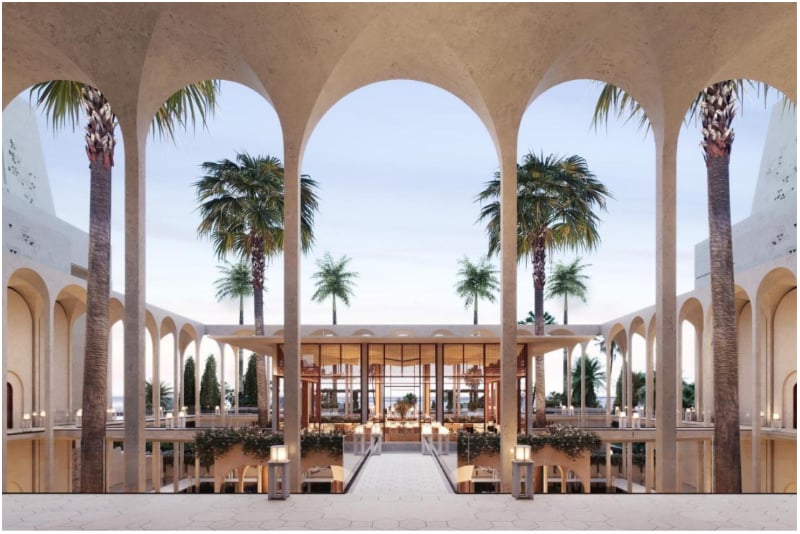 Special transformative itineraries will also be available for those who wish to enjoy a full spectrum of benefits for a week-long stay (or longer) at the new Clinique La Prairie Amaala health resort.
Other specialised treatments focus on holistic practices, restoring visitors' internal balance and remedying a wide range of conditions, including fatigue, anxiety, digestive disorders, insomnia, diabetes and more.
Clinique La Prairie continues to stay up to date on the latest innovations in wellness technology and will offer synergistic treatments to rejuvenate inside and out. The medical pillar will include advanced diagnostics lab and radiology, physio, neuroscience, dermo, aesthetics, and dentistry. On the well-being side, the destination will provide a cryo-chamber, hyperbaric suites, IV infusions and a series of next-generation therapies to be unveiled, all of which contribute to Amaala's standing as a distinctive wellness destination.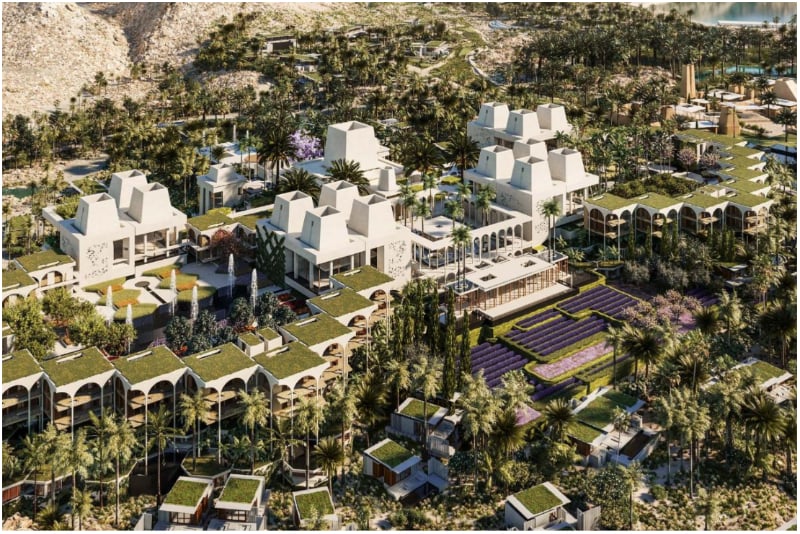 "Clinique La Prairie's world-renowned facilities and health and wellness experiences, set against Saudi Arabia's extraordinary natural landscapes, will take our visitors on transformative personal journeys inspired by arts, wellness, and the purity of the Red Sea. The resort's subtle beauty – a product of Islamic architecture and modern craftsmanship – will deliver a serene place to unwind, meditate and rejuvenate," said John Pagano, Group CEO of Red Sea Global.
Simone Gibertoni, CEO of Clinique La Prairie, added, "At Amaala, we are creating the most important Health and Longevity-focused resort ever developed. We're delighted to be building our very first full-scale destination in such an extraordinary setting and helping bring Red Sea Global's vision of regenerative, ultra-luxury tourism to life."
Phase one of the destination is well underway and expects to welcome its first guests in 2024. Upon completion, Amaala will be home to over 3,000 hotel rooms across 25 hotels, approximately 900 luxury residential villas, apartments, and estate homes, alongside high-end retail establishments, fine dining, wellness, and recreational facilities.
Images: Provided
> Sign up for FREE to get exclusive updates that you are interested in