First Look: Iris Café is now open at Ramla Terraza, Riyadh
The iconic brand Iris now makes its way to Saudi Arabia with the launch of the first-ever Iris Café…
Iris Café is one of four new restaurants opening inside the latest dining destination in Ramla Terraza, part of the extended plaza of the soon-to-be-opened Fairmont Ramla Serviced Residences.
Created by the same folks – Addmind Hospitality – behind the iconic brand Iris in Beirut, Abu Dhabi, Dubai, Bahrain, and Doha, the first-ever Iris Café in Riyadh is a similar concept but given a Saudi twist with a more laid-back version. So, expect the same buzzing atmosphere in a chilled, modern café and lounge setting.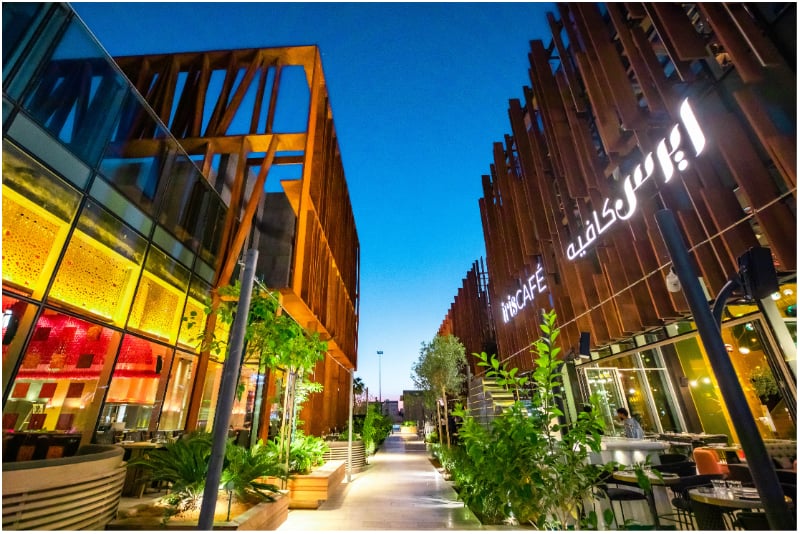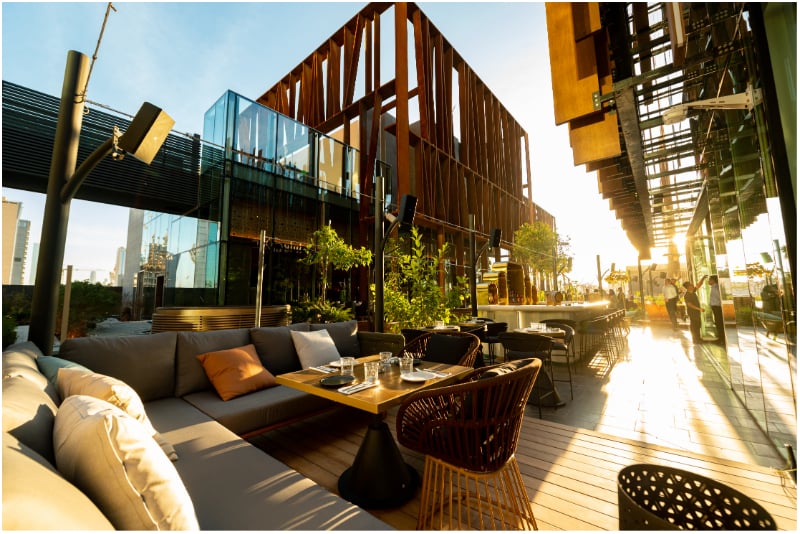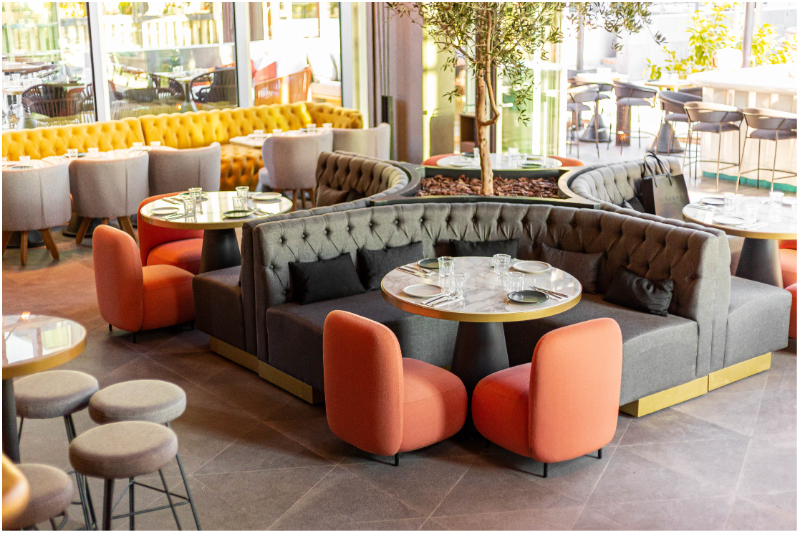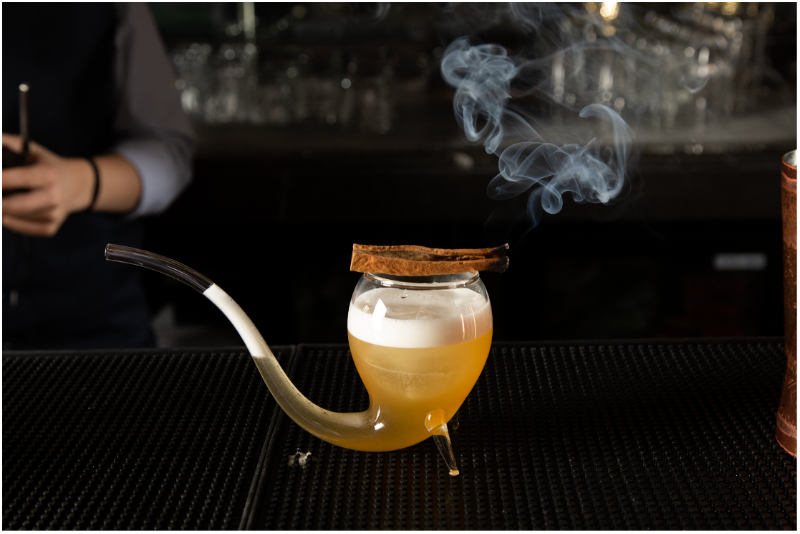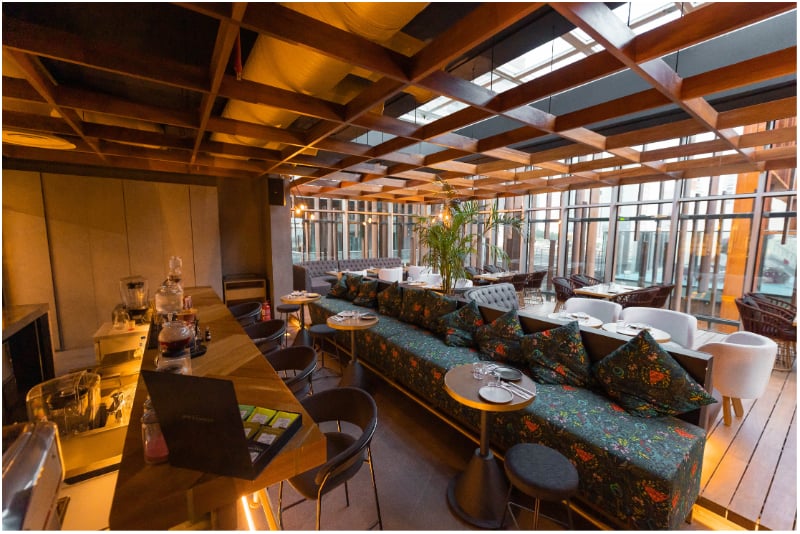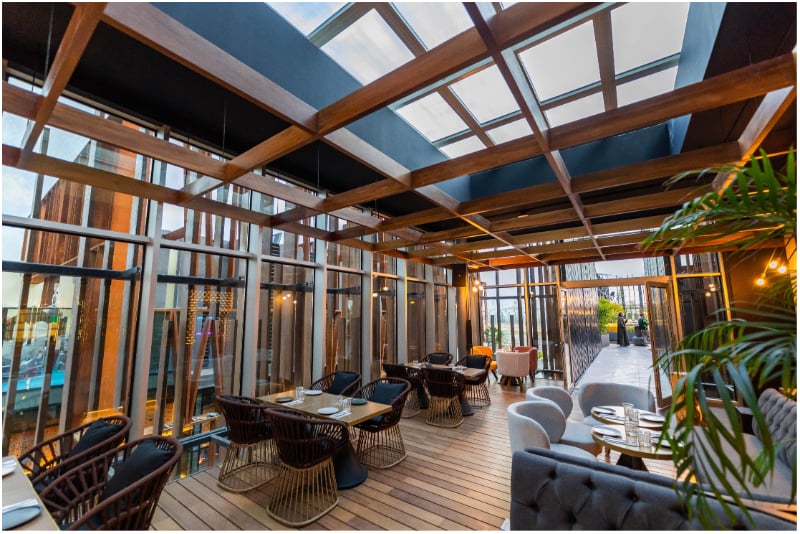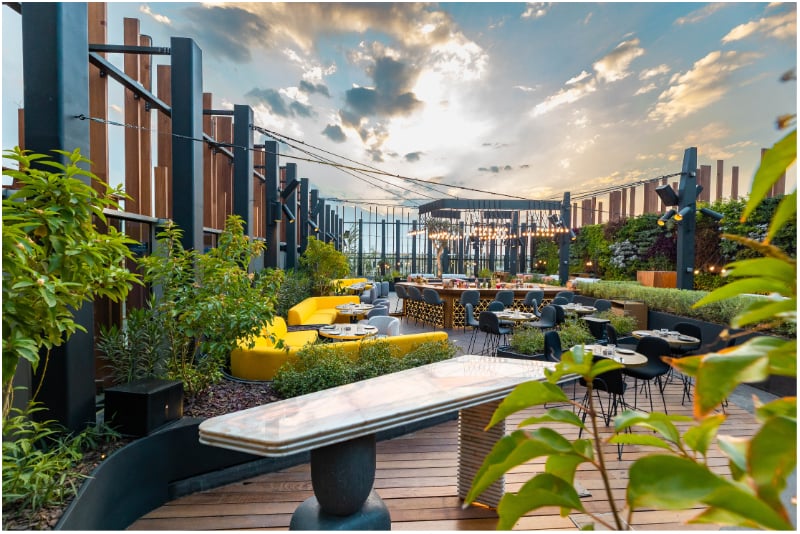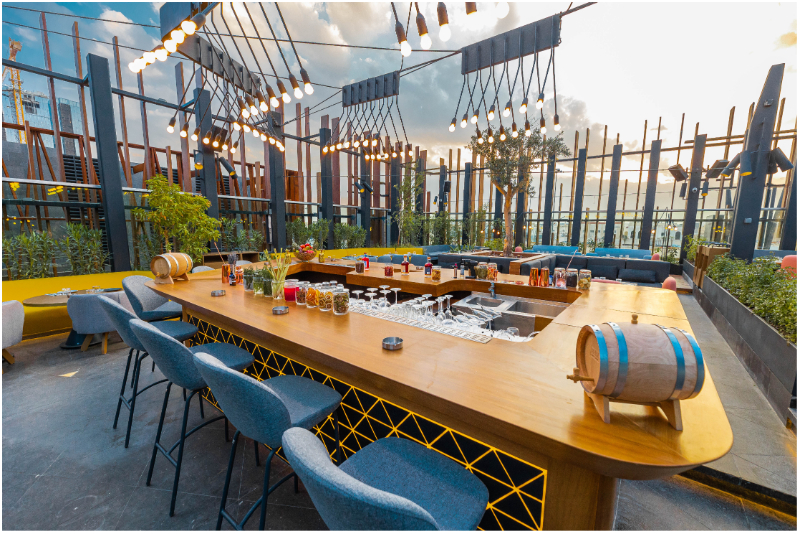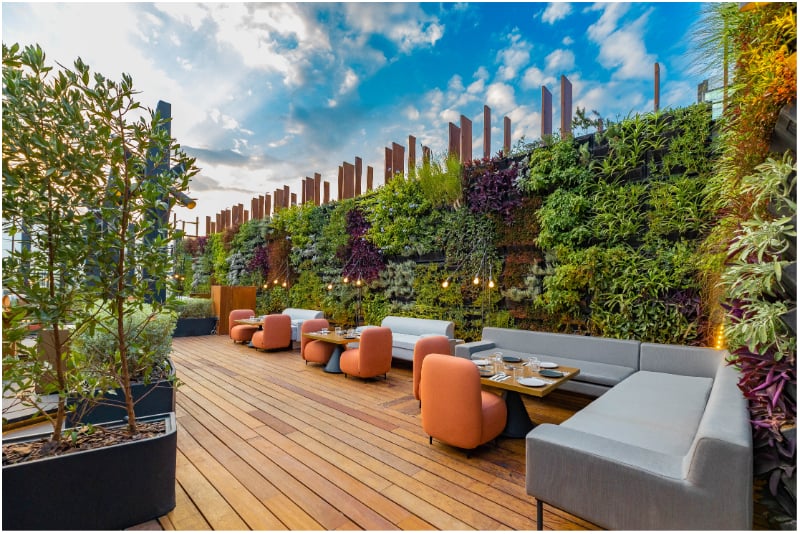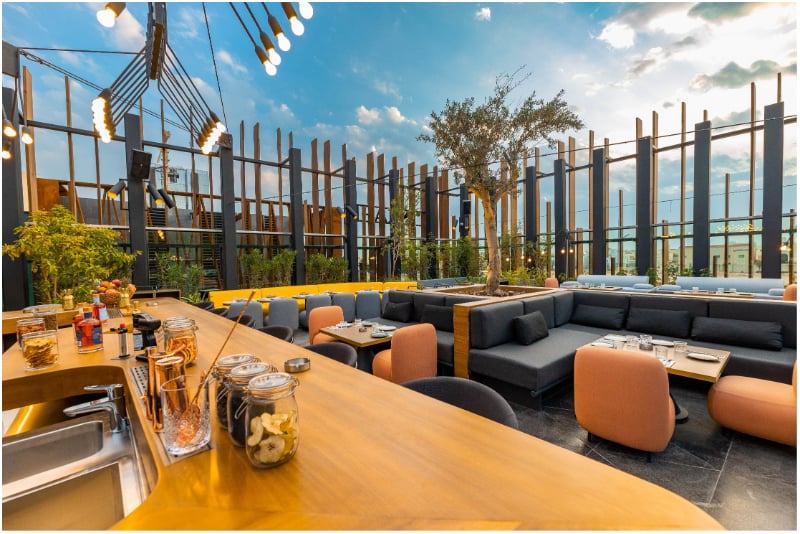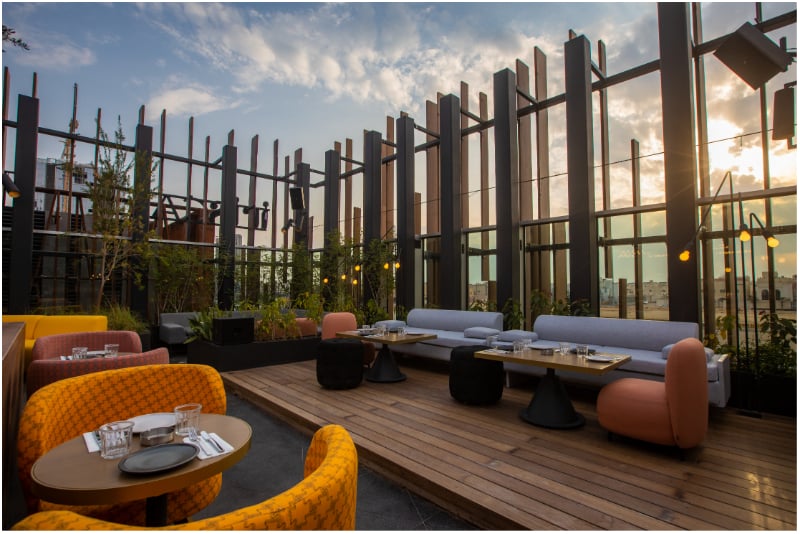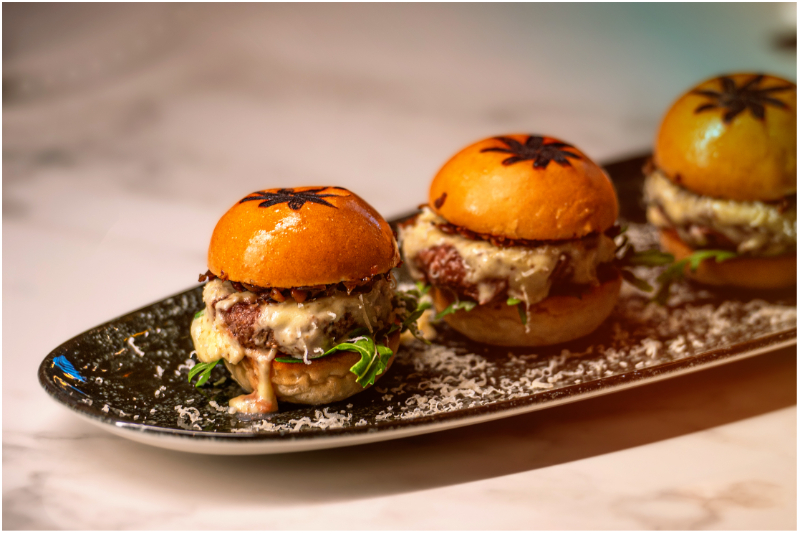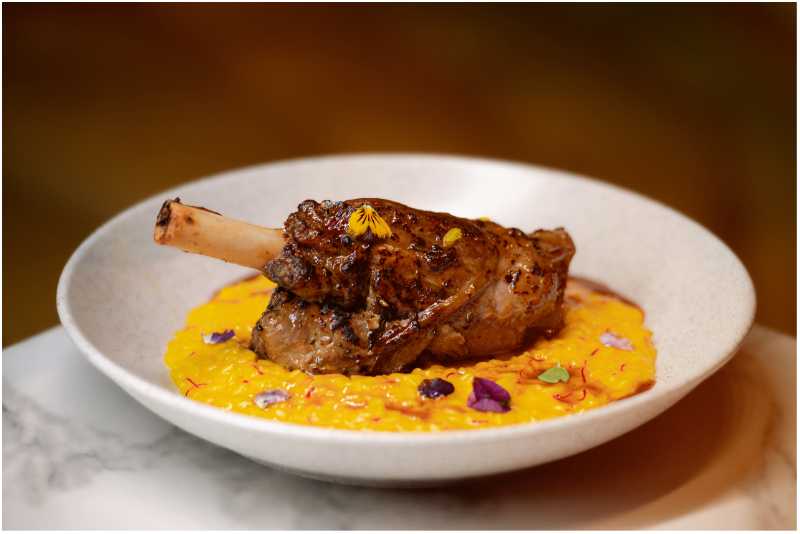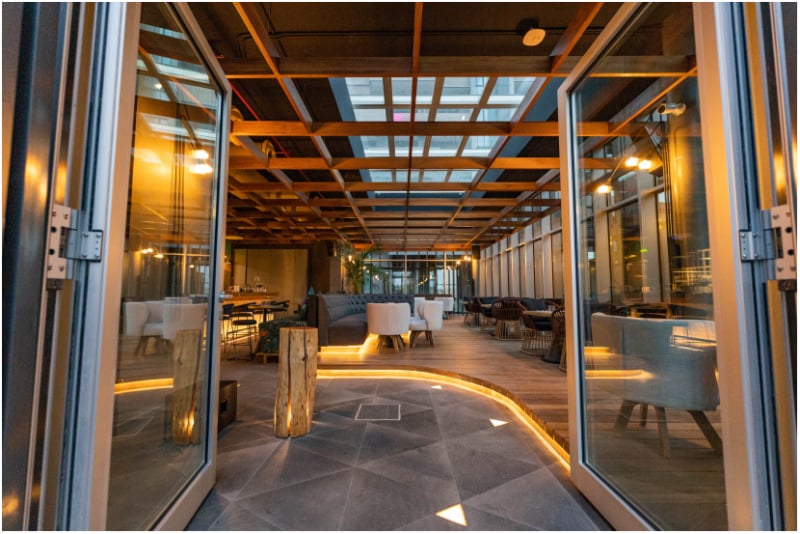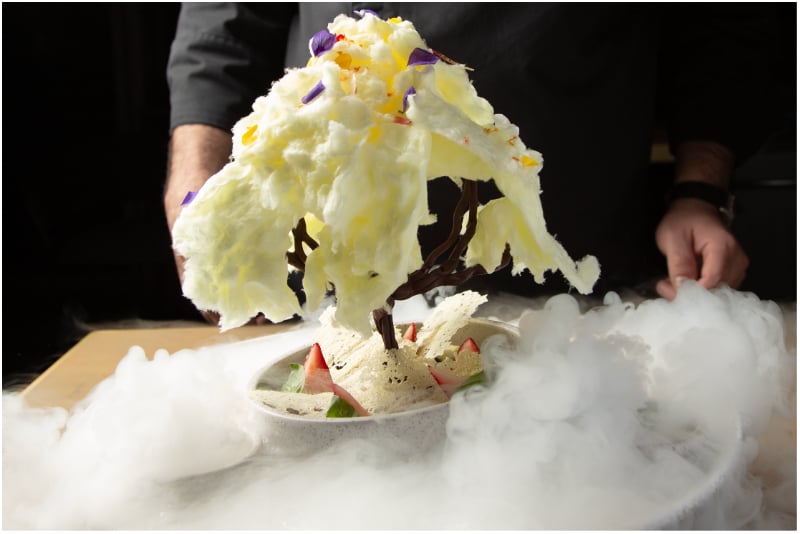 3

of

12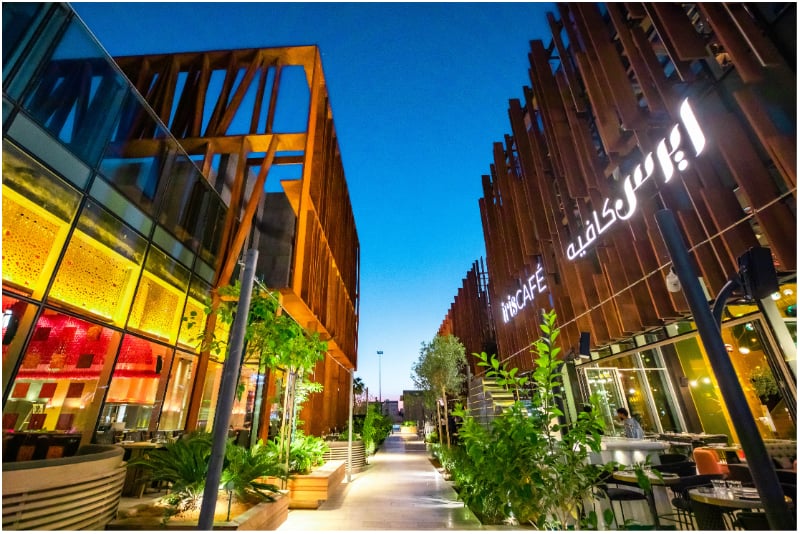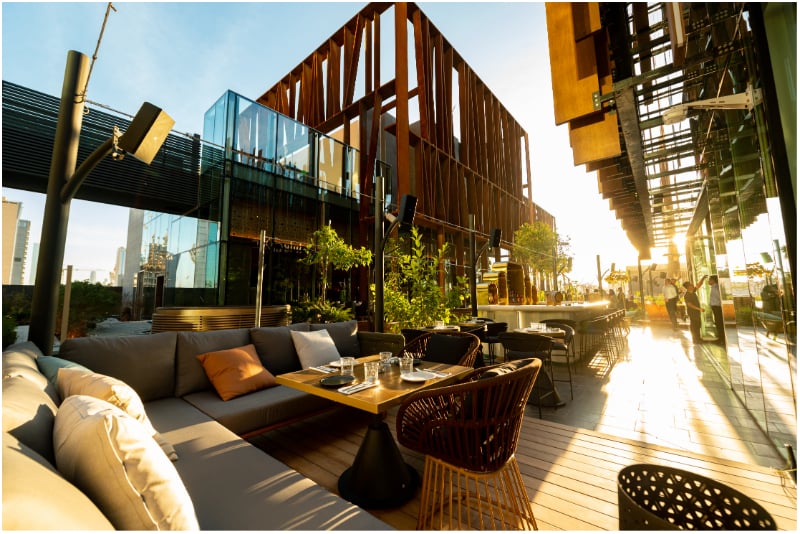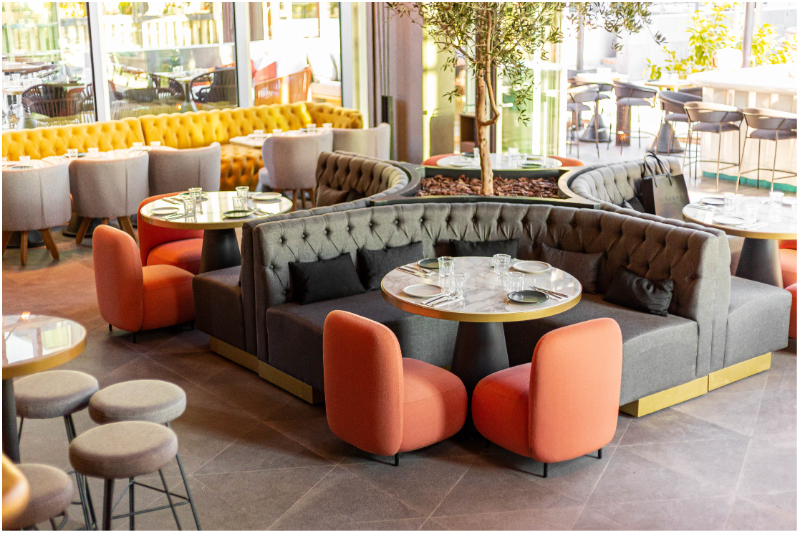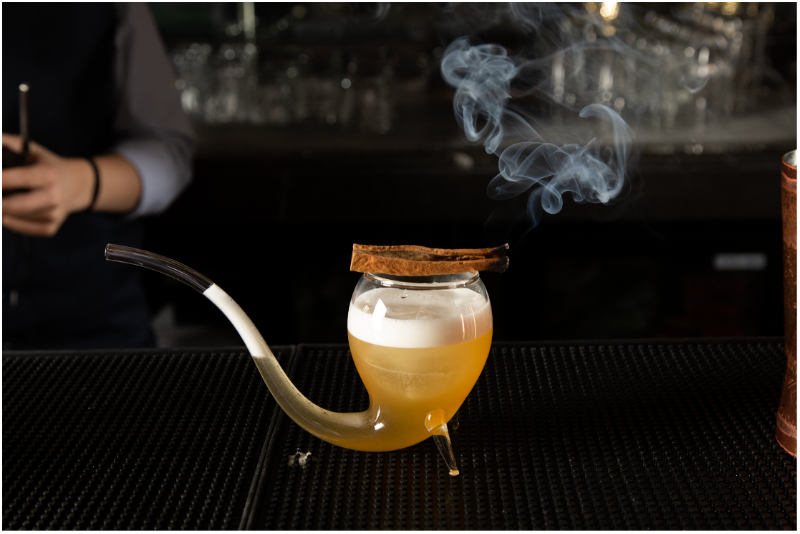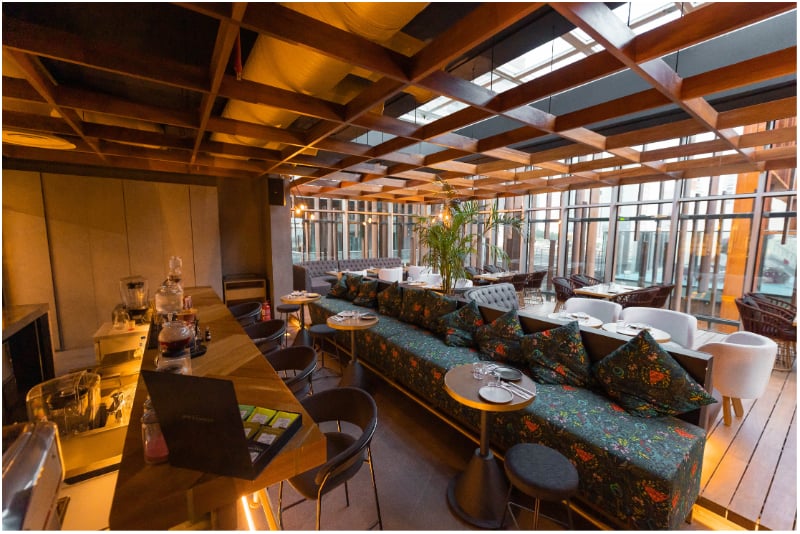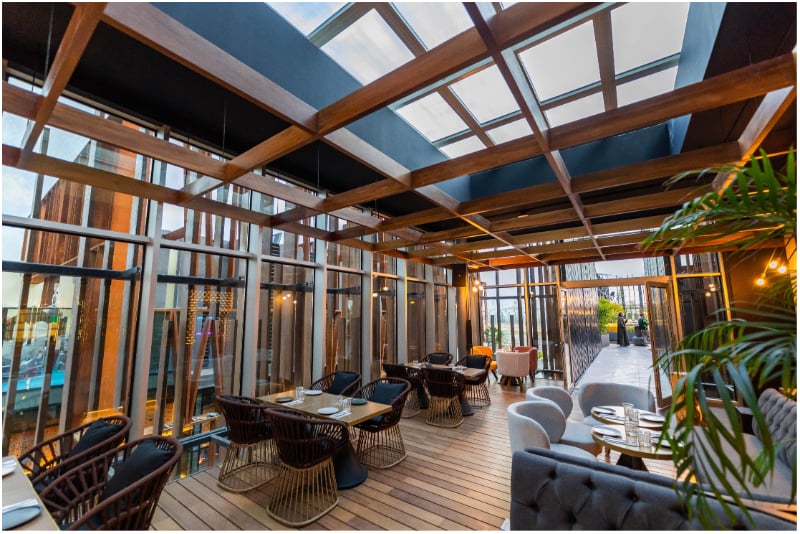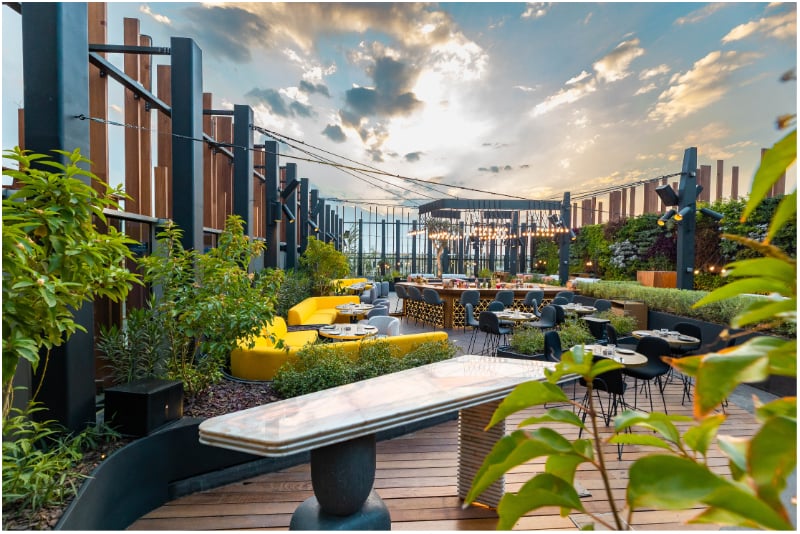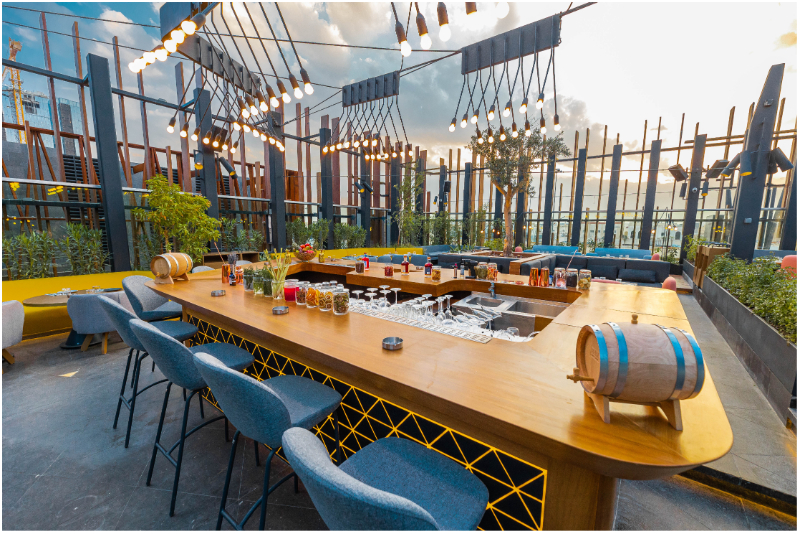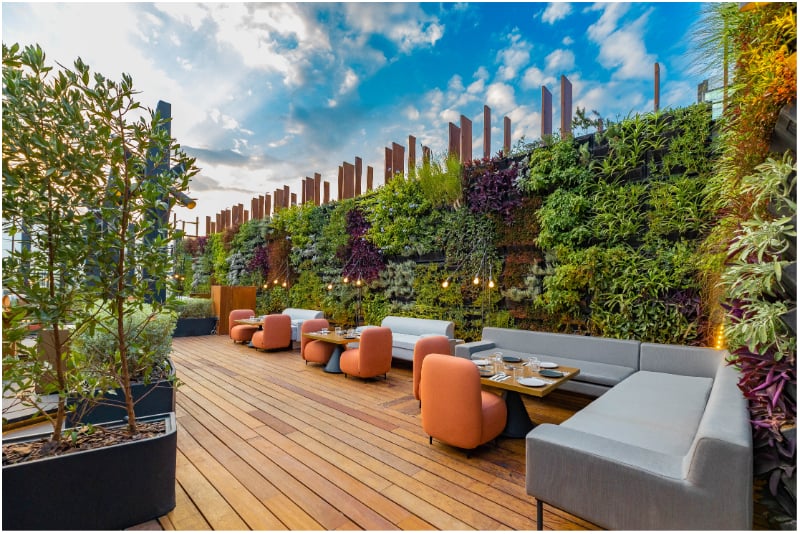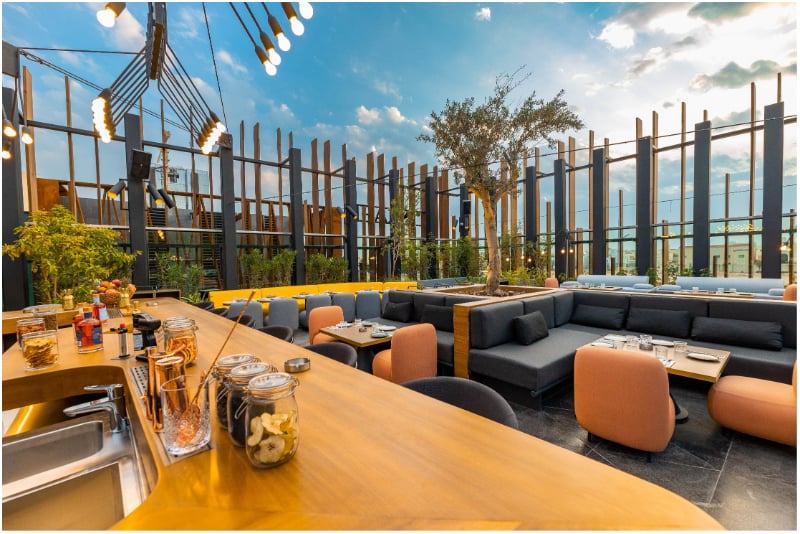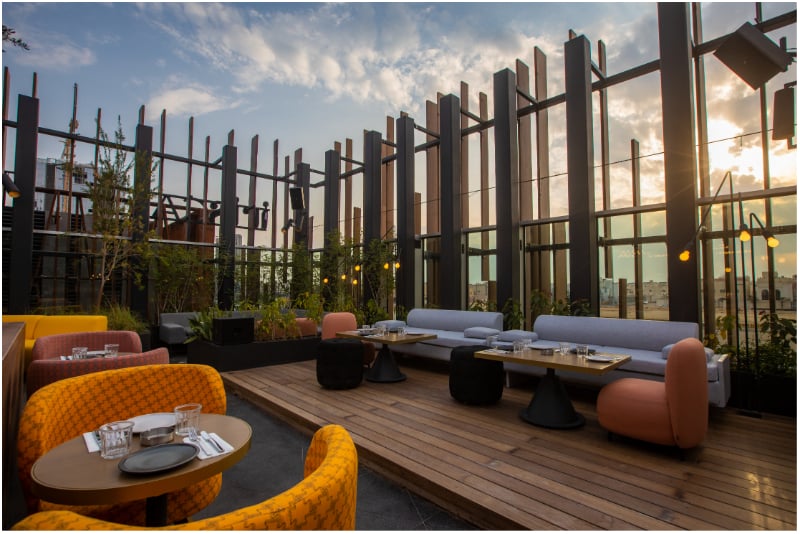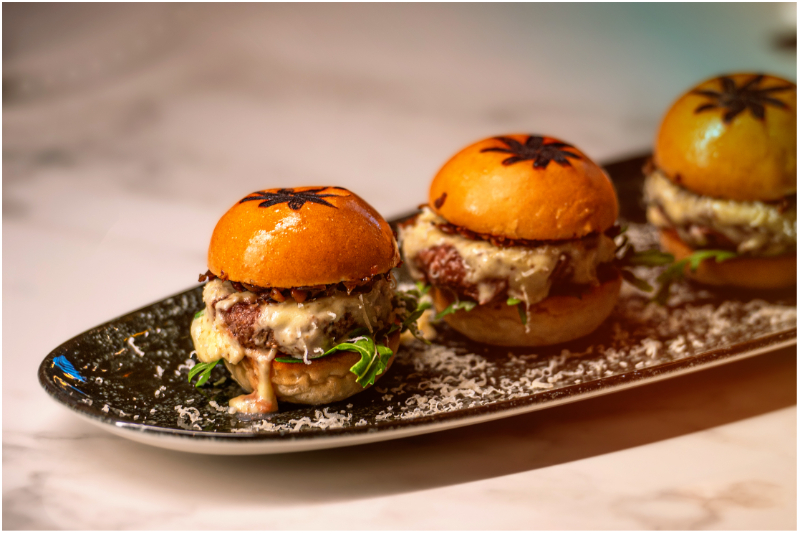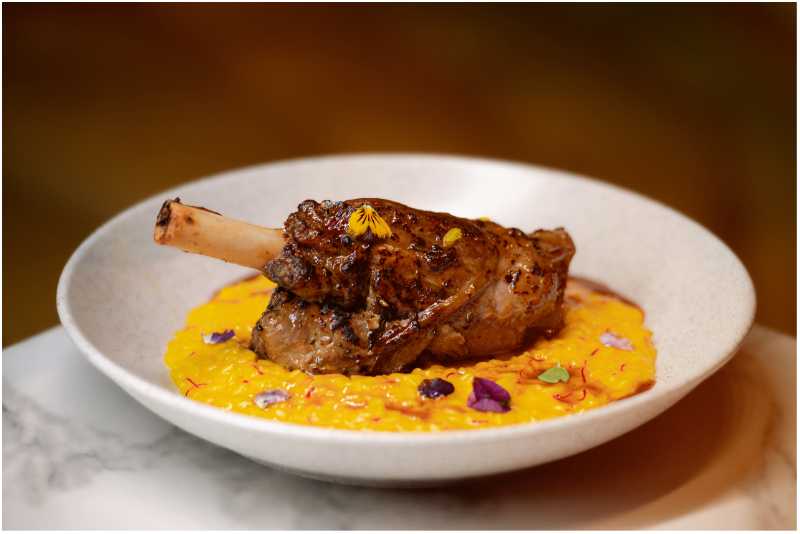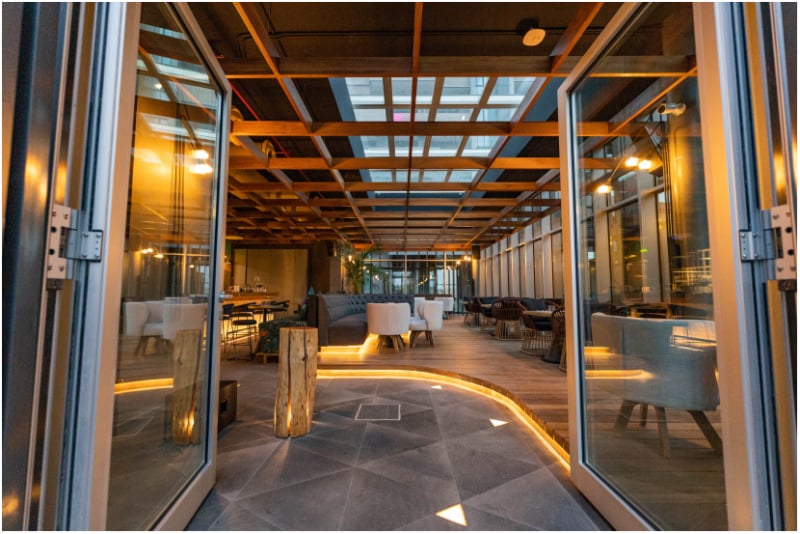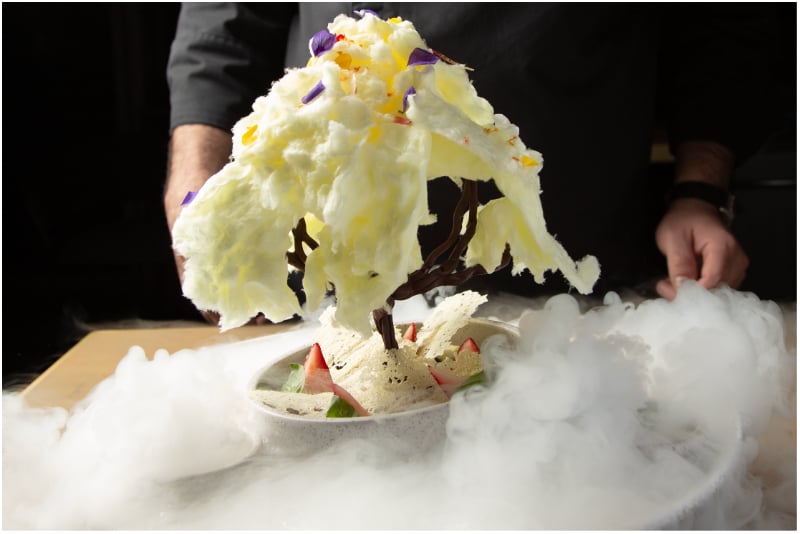 Open daily from 6pm, Iris Café features two levels with distinct spaces – a café with a main dining room and a lounge that leads to an outdoor garden terrace set against the backdrop of Riyadh's glittering skyline.
Nature has always been important to the brand, with neo-natural interiors blurring the boundaries between inside and outside space. Trees and plants play a part in its signature design elements, flowing seamlessly into beautiful concrete cast structures and wood, punctuated by industrial lighting.
The combination of tranquil earth tones, modern furniture, and the occasional burst of unexpected colour gives the place a trendy, sophisticated and comfy ambience. Plus, its varied seating allows diners to enjoy brilliant food and drinks at any point in their evening.
View this post on Instagram
We recommend taking your mocktail drinking up a level by heading upstairs to the open-air garden setting. This foliage-filled hangout offers views of the city, making it a pretty plot to enjoy alfresco dining whilst the weather is still cool. With a resident DJ to bring the tunes and its immersive visual projections and holograms, Iris Café has an inviting, unstuffy, and simply fun feel.
On the menu, you can expect a unique international menu that celebrates flavours inspired by Mediterranean, Japanese and South American cuisine. Centred around the use of wholesome and fresh ingredients, each dish is crafted with meticulous detail and passion – from a variety of starters, flatbreads, tartines and salads to mains, such as a 12-hour slow-cooked lamb shank and a spicy rigatoni, as well as coffee pavlova and San Sebastian cheesecake for dessert.
It also features a precision-based zero per cent crafted beverage menu that includes a collection of innovative Iris signatures, such as The Iris Bird (made with hibiscus, homemade lemon cordial, citrus, passion fruit and soda) and Piña Fever with burnt pineapple, coconut purée and Greek yoghurt, designed to stimulate the senses with soul, character and emotion. Absolutely delightful.
Iris Café, Ramla Terraza, King Fahd Branch Rd, As Sahafah, Riyadh 13321, 6pm to midnight. Reservations can be made via The Chefz app. @iriscaferiyadh
Images: Provided
> Sign up for FREE to get exclusive updates that you are interested in