Niyyali is the hottest Lebanese restaurant in Jeddah you should know about
Delivering delectable food combined with culture and unparalleled service…
Just about a month old, this slice of Lebanon lives and breathes its culture at the Shangri-La Jeddah. A simple glance as you walk past will tell you that Niyyali is the abode of upscale dining. Step inside and the atmosphere envelops you like a comforting embrace.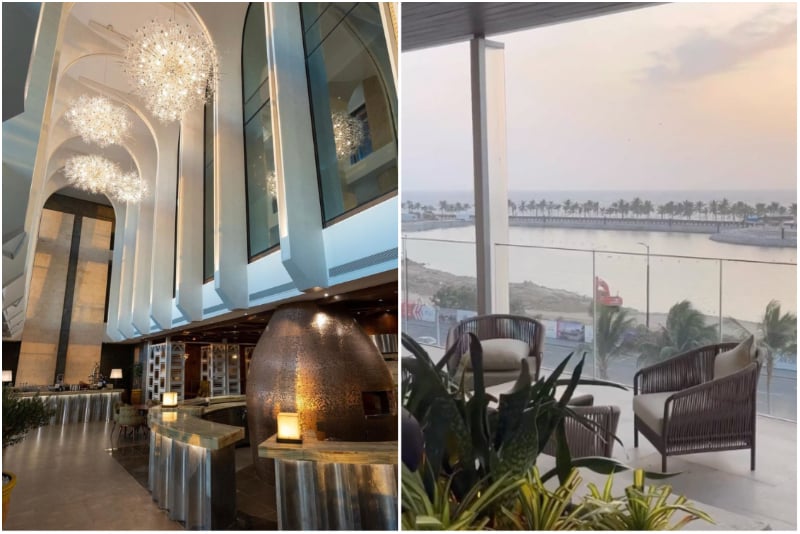 Translating from Arabic as "how lucky I am", Niyyali exudes a relaxed but distinctly chic feel, with well-spaced tables, high ceilings and a fresh, modern interior. The light from the chandeliers illuminating in a pattern reminiscent of a starry night is inherently cool. Sculptural architectural features, tactile materials and furnishings are used in perfect synergy to create intimate and calming spaces.
View this post on Instagram
But one of the restaurant's main draws is the vast and charming al fresco terrace. It directly overlooks the Jeddah Corniche Circuit and boasts spectacular open-air views of the Red Sea, which is definitely a plus for its relaxing waterside vibes.
The food and drink offerings are pretty great, too. With a delightful, carefully curated menu of mezza, fatteh and salads to choose from, you really ought to try them all. Executive Chef Ali Al Hajj brings a unique twist on traditional Lebanese dishes creating an immersive gastronomic journey of multifaceted tastes, each bite bursting with bold and diverse flavours.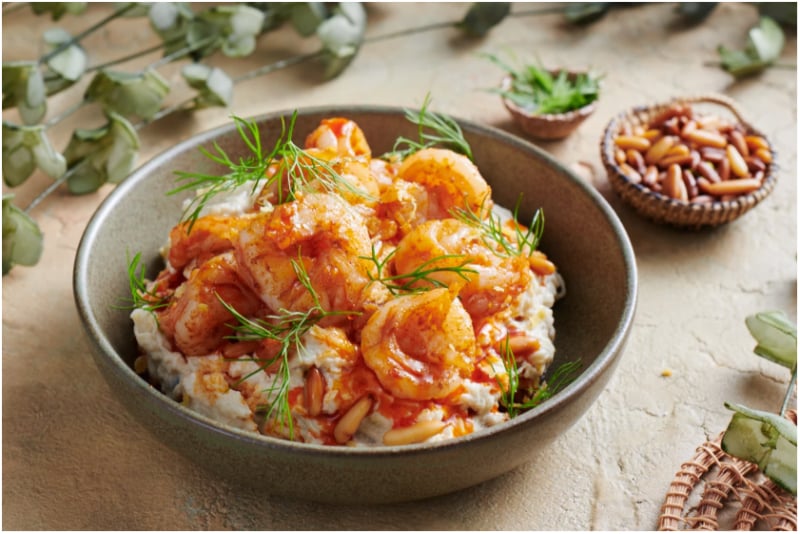 From the zesty seafood salad to the rich smoky eggplant shrimp moutabal, every dish is a star, but Niyyali is known for its creamy hummus truffle – and rightly so. This fusion dish, decorated with a drizzle of white truffle oil and truffle flakes, offers a nutty gourmet treat with earthy, savoury notes.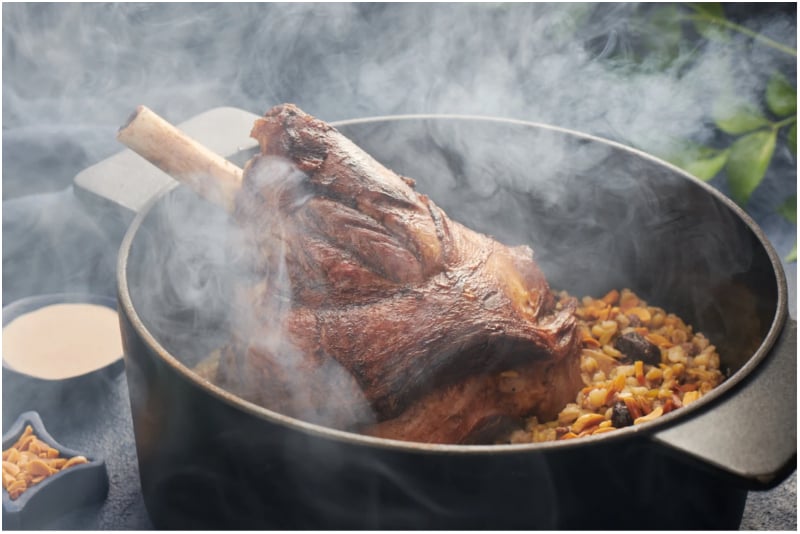 Then there are hits like the juicy chargrilled minced spicy lamb kebab with tomato-pepper sauce, a melt-in-the-mouth tender smoked lamb shank with cinnamon rosemary sauce, and Wagyu beef and potato cubes with cherry sauce and pine nuts. A veritable party in one's mouth.
End the meal with classic Um Ali or the decadent kunafa cheese while soaking in the sublime views and lively atmosphere. You'll leave feeling like you've just been on holiday. How lucky, no?
Niyyali, Weekdays 4pm to 1am & Weekends 1pm to 1am, Shangri-La Jeddah, Burj Assila, Corniche Road, Ash Shati, Jeddah 23611. A minimum charge of SAR150 for the terrace applies. Tel: 800 4408888. @niyyali.jeddah
Images: Social
> Sign up for FREE to get exclusive updates that you are interested in