See a movie at VOX Cinemas from just SAR35
Movie lovers can take advantage of big savings…
Planning to catch the latest film this weekend? Well, you're in for a treat because a blockbuster deal is coming to a movie theatre near you.
VOX Cinemas has reduced ticket prices across all of its 15 theatres in Saudi Arabia.
You can now get a Premium View ticket for just SAR45, which was previously SAR54, whereas a Standard View ticket has been slashed from SAR45 to SAR35, making it the best-value cinema ticket in the Kingdom.
Plus, moviegoers will be able to snag tickets at the new discounted price, regardless of the film, showtime or location. A pretty convenient excuse to see a movie and makes it even easier to bring the whole family if you ask us.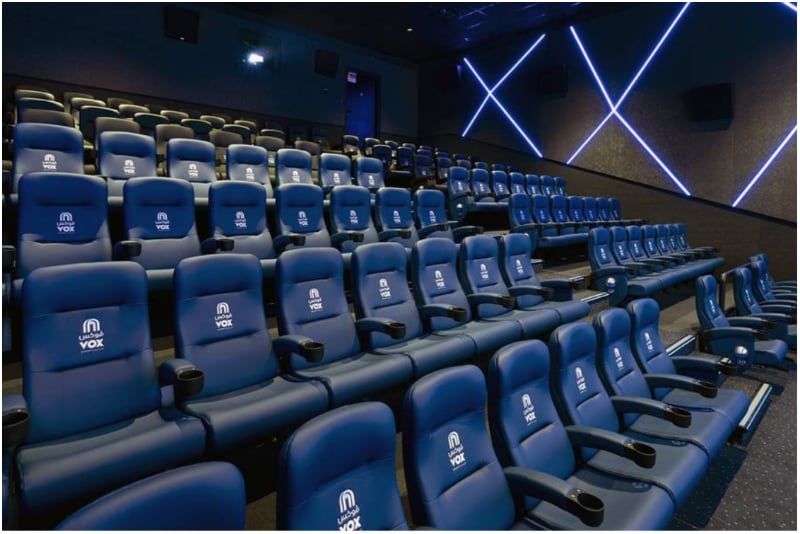 Mohamed Al Hashemi, country head for Majid Al Futtaim Entertainment & Lifestyle – Kingdom of Saudi Arabia, said, "Cinema has an incredible ability to bring communities together to enjoy a shared cultural experience. Since launching almost five years ago, VOX Cinemas has been dedicated to making our innovative and immersive cinema experiences accessible to everyone across Saudi Arabia, even in remote cities such as Hail, Tabuk and Jubail. Building on this commitment, we now offer cinema lovers the most affordable movie ticket in the Kingdom, enabling an even wider audience to enjoy the magic of movies."
Since the reopening of cinemas in 2018, VOX Cinemas has built a strong infrastructure of cinemas integrated with leisure and entertainment across the Kingdom, with 154 screens in 15 cinemas across six cities. It also provides various experiences, including GOLD and IMAX, to cater to the diverse guests' needs and preferences.
Visit: Voxcinemas.com, or you can make bookings via the VOX Cinemas App
Images: Social
> Sign up for FREE to get exclusive updates that you are interested in