10 brilliant things to do in Riyadh this weekend: February 23 to 25
Cheers to the weekend…
Looking for activities to do with your friends and family? Gear up and grab your crew for a day of fun adventure and activities in Riyadh. From an art exhibition and a farmers' market to plenty of family-friendly festivities and cultural events in celebration of Saudi Founding Day, here's our list of ten brilliant things to do this weekend.
Thursday February 23
Check into this utterly blissful spa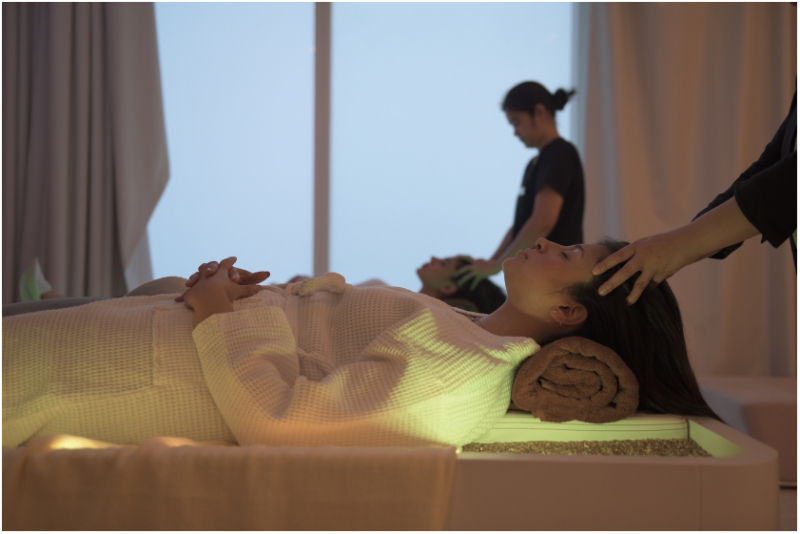 For the ultimate pampering session, Hilton Riyadh Hotel & Residences' on-site spa, eforea Spa & Healthclub, presents two limited-time packages, available only until Thursday February 23. Between 10am and 4pm, you can enjoy a one-hour long massage – enhanced with a free salt and oil scrub to rejuvenate the skin – for only SAR460, or a 40-minute massage for SAR230. With a focus on balance and wellness, eforea uses marine elements and natural herbs to give guests a unique sensory experience and an unforgettable spiritual escape. So go on, live a little and indulge in a day of personal pampering because you deserve it.
eforea Spa & Healthclub, Hilton Riyadh Hotel & Residences, 6623 Al Shohadaa Eastern Ring Road, Riyadh, 13241-2892. Tel: 011 408 8686. @hiltonriyadh
Celebrate Saudi Founding Day at the Esplanade Walkway
View this post on Instagram
Looking to partake in more cultural events in celebration of Saudi Founding Day? The Esplanade Walkway showcases special activities and a host of family festivities spotlighting the Kingdom's cultural heritage.
The Esplanade, Feb 23, 4pm. @esplanade_ruh
Check out "The Beginning" exhibition
View this post on Instagram
Art and culture lovers, here's your last chance to check out multidisciplinary creative hub Burble's second-ever exhibition, "The Beginning". The art exhibition showcases works of notable artists from the early stages of their careers to their latest works, illustrating their development throughout the years. Because every artist starts somewhere, and this exhibition is their story…
A Burble Original Exhibition: The Beginning, until Feb 24, Inside The Place Creative Space, huna Takhassusi, Panorama Mall. @burblethefirst
Satisfy your craving for your favourite seafood buffet dishes
View this post on Instagram
Be spoilt for choice with an abundance of seafood that takes centre stage at Milwan's Seafood Night. Available on Thursdays, diners can look forward to the extensive fresh seafood platter, which includes lobster, fresh fish, scallops, prawns and more.
Seafood Buffet, every Thurs, 6.30pm to 11pm, Milwan, Le Meridien Hotel. Tel: 059 837 0780. @lemeridienriyadh
Friday February 24
A day tour of Ushaiger Heritage Village
View this post on Instagram
Hidden in the heart of the Najd, an oasis-dotted region 200 kilometres northwest of Riyadh, Ushaiger Heritage Village provides a glimpse of a slow-paced Saudi society of old. Wander through the winding alleyways, shaded pathways and timber-framed walkways to admire feats of engineering that remain exactly as they have been for hundreds of years. You can even enter some of the empty houses and climb the stairs to look out over the surrounding oasis and farmlands.
Weekend Tour of Ushaiger Heritage Village, Feb 24, 9.30am to 5.30pm, SAR350 per person inclusive of a guide and lunch. Tel: 9200 02162 / 050 416 6323 (Whatsappp). @hayatour
The Saudi Cup races into Riyadh
View this post on Instagram
Be part of a global horseracing phenomenon when you attend The Saudi Cup, an annual two-day celebration of the best in international and domestic racing at the King Abdulaziz Racecourse. The Friday (February 24) of Saudi Cup weekend is highlighted by the popular International Jockeys Challenge, which sees seven male and seven female jockeys from all over the world go head-to-head over four special races. Meanwhile, on Saudi Cup Day, racegoers will be treated to nine top-class races on dirt and turf, culminating in the 1800-metre Saudi Cup, worth a record $20m and won in 2022 by locally trained and owned Emblem Road.
The Saudi Cup, Feb 24 & 25, King Abdulaziz Racecourse, Equestrian Club, Riyadh 13645. Get your tickets here. The ticket price starts from SAR199. @thesaudicup
Awaken your senses at this rave party
View this post on Instagram
Hey ravers. Desert Paradise is back with its finest selection of DJs. Look forward to an electrifying event through the pulsing beats of hard techno and deep house. The line-up includes Alessio Pennati who will be performing in Saudi Arabia for the first time, Belgian/Swiss producer Paradoks, and local DJs such as Jeme, RDJ, Pink Bunny, Gregory and Salty.
Desert Paradise "The Awakening", Feb 24. DM @desertparadise.sa for more details.
Saturday February 25
Unique flavours for everyone at the DQ Souq
View this post on Instagram
If you love fresh produce and supporting local businesses, pay a visit to the DQ Souq Farmer's Market, which has made its return to the Diplomatic Quarter. There will be a fun, convivial atmosphere at the market, with delicious food at the various kiosks. Or sift through the wares and support the local creatives by purchasing their art pieces.
DQ Souq, every Sat, 10am to 10pm. @saudidq
Laugh out loud as Kevin Hart performs in Riyadh
View this post on Instagram
Comedy icon Kevin Hart brings his 'Reality Check' stand-up tour to the Boulevard Riyadh City for one night only. Hailed as one of the highest-earning comedians of 2019 by Forbes, the American powerhouse is best known for his self-effacing humour and for delivering high-octane performances that are full of punch. The 'Reality Check' tour was named the highest-grossing comedy tour of the year by Billboard, and Hart was awarded the People's Choice Award for Comedy Act of 2022. This will be Hart's first tour to Saudi Arabia.
Kevin Hart's Reality Check Tour, Feb 25, Mohammed Abdo Arena Theatre, Boulevard Riyadh City, Riyadh. Book your tickets here. The price starts from SAR595. @riyadhseason
A fun day out at Takenda games centre
View this post on Instagram
Boulevard Riyadh City is a playground for all ages, from the young to those young at heart. There are so many activities to keep your family entertained while you're here, such as the Takenda entertainment hub – a great place for kids and adults to enjoy a variety of rides and games. In celebration of Saudi Founding Day, Takenda is offering SAR22 for all the games. So, bring the good vibes and enjoy a fun day out with family and friends. The offer is valid until February 25.
Takenda, Boulevard Riyadh City, daily 4pm to 2am. @riyadhseason
Images: Instagram / Provided
> Sign up for FREE to get exclusive updates that you are interested in