8 amazing things to do in Riyadh this weekend: February 2 to 4
Welcome to the first weekend of February…
Just like that, February is here. And if you still haven't made plans yet, we've rounded up a few options for you – from a desert trip and an underground music scene to a guest chef night at The Ritz-Carlton and new outdoor bazaars.
Here's our shortlist of 8 amazing things to do in Riyadh this weekend.
Thursday February 2
Show some love for cool local brands at this buzzing pop-up
View this post on Instagram
If you haven't realised, Saudi Arabia is home to artists bursting with creativity. So, hop off the mainstream shopping train and hit up these fantastic local brands at the Niqwa bazaar for quirky artworks and memorabilia, trendy apparel, and kitschy wares – a great spot to visit to support the local community. Plus, there's live entertainment.
Niqwa Bazaar, until Feb 4, 5pm to midnight, KAFD Conference Centre. Book your tickets here. The ticket price starts from SAR85. @niqwaexhibit
Sample Spain's iconic dish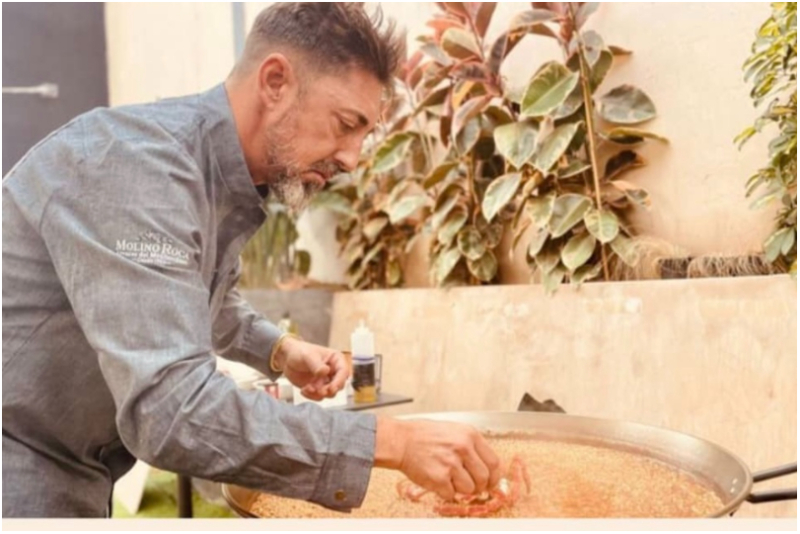 The Ritz-Carlton Riyadh welcomes Chef Edu Torres, who's renowned in the art of paella. The Valencian, who hails from a family of rice aficionados, inherited his farms, Molino Roca, from his family, who have been at the forefront of Valencian rice cultivation since 1903. Following in his forefathers' footsteps, Chef Edu's involvement in the rice business travels full circle, from sowing to harvesting all the way through to the paella pan. This weekend, he will showcase the mastery of his famous paella dishes with ingredients coming all the way from his farm in Spain. On Thursday February 2, guests can teleport to the Spanish countryside with authentic beef paella. A live station brunch will also be served on Friday February 3, with Chef Edu's paella creations taking centre stage, alongside other Spanish dishes.
The Art of Paella: Beef Night, Feb 2 & Live Station Friday Brunch, Feb 3, Al Orjouan. Tel: 011 802 8020. @ritzcarltonruh
Stargaze under a jet-black night sky
View this post on Instagram
Have you ever wished upon a shooting star? Now you can with this stargazing trip. So, break away from your routine and journey to the desert outside Riyadh for an epic adventure where you will gaze at the stars and much more. Look out for a rare green comet that will whiz past Earth. The comet is visible to the naked eye in the hemisphere's darkest corners, but at 26 million miles away, the best way to see it is through a telescope or binoculars and in the predawn hours.
Weekend Stargazing Trip, Feb 2, 7pm to 4am. DM @saudi_expats for more info.
Friday February 3
A transformational journey to empowerment
View this post on Instagram
Do you feel stuck in negative thoughts or feelings of anger, hurt, sorrow, or fear or controlled by situations and people around you? Introducing Mental Self Mastery Workshop, a two-day workshop that will give you more control over your mind. You will learn practical, powerful tools drawn from changing your internal dialogue to help you achieve your transformation.
Mental Self Mastery Workshop, Feb 3 & 4, 4pm to 6pm, Live Café, Al Malqa, Riyadh 13525. SAR500 per person. @happy_everyday_coaching
One roof, good music, good company
View this post on Instagram
Keen to check out an underground music scene in Riyadh? Enter Melting Pot, a new music event that supports the Saudi underground scene. Its first event will be tucked away in the industrial warehouse of JAX District. With a line-up of international DJs and local artists, and an eclectic range of underground music genres ranging from Afro-beats to hip-hop and rap, Melting Pot seeks to provide a phenomenal music experience through ear-shifting sound systems and complex visuals. The idea is to excite crowds by tastefully combining a clubbing experience with the feeling of a warehouse party. Dress to sweat.
Melting Pot Presented by Ego Records, Feb 3, 6pm to midnight, The Warehouse, JAX District. Tel: 055 546 6896. Get your tickets here. The ticket price starts from SAR287.50. @egorecord
Saturday February 4
Join in the wonderful practice of 108 Sun Salutations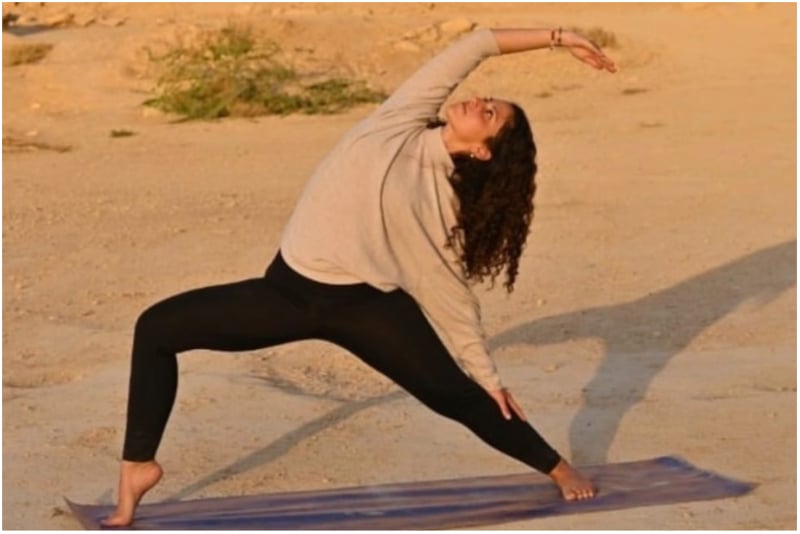 Surrender to the darkness and embody your inner light with the 108 Sun Salutations yoga session. Together with talented yoga practitioner Galia Khaldi, you'll be honouring the winter solstice in a transformative, moving meditation, surrendering to the darkness, releasing what you no longer need, and planting seeds of intention for the light that is coming to be. It is a cleansing and purifying process of body, mind, and spirit so you can focus on the here and now and being present.
108 Sun Salutations Yoga Session, Feb 4, 10am to noon, R House, Al Takhassousi, Al Mathar Ash Shamali, Office 34, tafaseel Centre, Building A, Third Floor, Riyadh 12332. Book your spot here. This event is open to both men and women. SAR200 per person. @rhouse.sa
Your last chance to check out the Noor Riyadh art exhibition
View this post on Instagram
It's the last weekend for the Noor Riyadh's accompanying exhibition, "From Spark to Spirit. Held at JAX district, it traces the role light plays in shaping our relationship with a world in which light itself has become a signal of change, exploring themes such as the "Technologies of Light", "Architectonics of Light", and "Consciousness of Light". So, whether you're an art enthusiast or just looking for somewhere fun to hang out with your loved ones, don't miss this interesting art exhibition. Read here for some of our favourite installations.
"From Spark to Spirit Noor Riyadh Art Exhibition, until Feb 4, 11am to 1am, JAX 03, JAX District. @noorriyadhfestival
Browse unique products at this outdoor market
View this post on Instagram
Head to The Esplanade complex for an outdoor shopping experience paired with a meal. The newly launched market is home to an array of stalls with everything from handmade jewellery to artworks and more. Shop at a number of homegrown retailers and fill your belly at the various restaurants available for a bite to eat.
Market at The Esplanade, Every Sat, 2pm to 10pm, Riyadh 12371. @esplanade_ruh
Images: Instagram
> Sign up for FREE to get exclusive updates that you are interested in