10 epic things to do in Riyadh this weekend: February 9 to 11
Hello, weekend…
Gear up and grab your crew for a day of fun adventure and activities in Riyadh. From a costume party to rave festivals, here's our list of ten epic things to do this weekend.
Thursday February 9
Celebrate Yauatcha's 3rd anniversary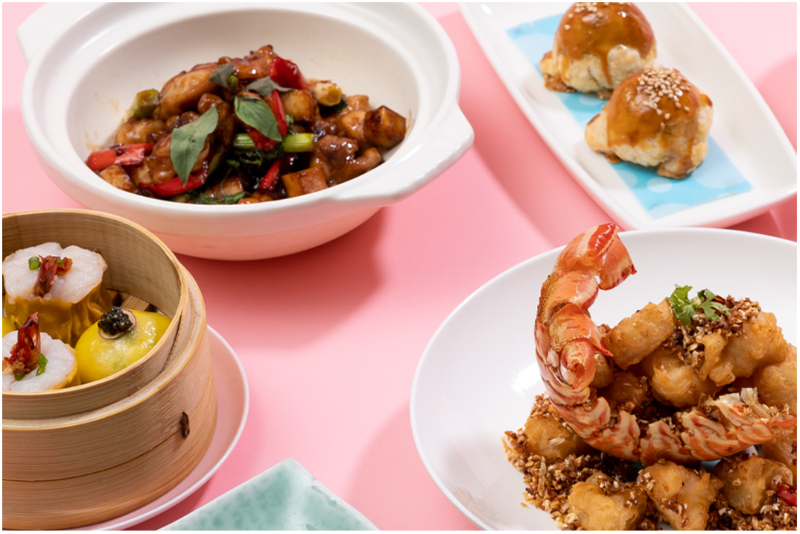 To mark the milestone, Yauatcha Riyadh is offering a limited-edition set menu throughout February and March. The anniversary set menu is an exquisite amalgamation of the old and new, priced at SAR350 per person. Highlights of the set menu include a dim sum platter (crab dumpling, prawn and chicken siu mai, and venison puff), followed by scallop cheung fun with mushroom sauce. The selection of mains includes salt and pepper lobster tail, and sweet basil chicken, served alongside wok-fried asparagus. The final main dish is stir-fried Hong Kong soy noodles. To add an extra layer of indulgence, a delicious macaron and sweet sesame bun are served to conclude the meal. What's more, there's also a live DJ performance if you dine in for dinner on Thursday February 9 and February February 10.
Yauatcha Riyadh, Mode Mall, Prince Sultan Bin Abdulaziz Rd, Al Olaya, daily noon to midnight. @yauatchariyadh
Dress up for the biggest costume party
View this post on Instagram
Riyadh Season has served up another surprise, with the General Entertainment Authority announcing a costume party in Boulevard Riyadh City. Want to join in the fun? All you have to do is show up at Boulevard Riyadh City in a fancy dress costume – from aliens and knights in shining armour to everything in between – and you'll get free entry. Now, you have more reasons to dress up and dance than Halloween and Mardi Gras combined.
Costume Party, Boulevard Riyadh City, Feb 9 & 10, 4pm to 2am. @riyadhseason
Be captivated by the dazzling performances at Diriyah Nights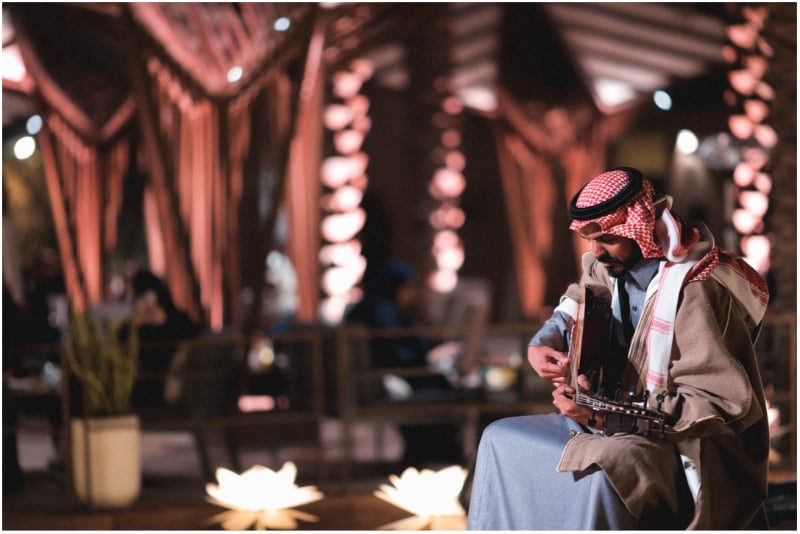 Still have yet to check out Diriyah Nights? If you enjoy live performances, catch the daily shows featuring some of the best Saudi and regional artists. Curated by The Fridge, music and culture fans can look forward to a magical atmosphere, with the historic city of Diriyah providing a stunning backdrop. You will be treated to the hypnotic rhythms of Diriyah Heartbeat; spellbinding melodies of Arabic music from the professional Nay player, the reverberating beat of the gong and crystal bowls, as well as the sounds of singers and poets, blissful compositions of harpists, and nature-inspired percussive melodies.
Diriyah Nights, until Feb 22, Sun to Thurs 5pm to 2am, Fri & Sat 4pm to 2am, Ad Diriyah. Book your tickets here. SAR138 per person. @diriyahseason
Friday February 10
Sample the delicious buffet offerings at La Brasserie
View this post on Instagram
Can't get enough of Friday brunch? Head down to La Brasserie and enjoy a spread of delightful gourmet comfort food inspired by various regions around the world and refreshing bevvies. A perfect spot for family and friends.
La Brasserie Friday Brunch, every Fri 12.30pm to 4.30pm, Al Faisaliah Hotel, King Fahd Rd, Al Olaya, Riyadh 12212. SAR397 per person. Tel: 011 273 2005. @labrasserieruh
Hit the ramps at Diriyah Urban Festival
View this post on Instagram
The historic heart of Riyadh will be transformed into the world's urban sports capital for the first BMX Freestyle World Cup of the 2023 season, which will act as a qualifying event for the 2024 Paris Olympic Games. From BMX Freestyle and parkour to skateboarding and breakdancing, the best male and female athletes will meet at the Elite Sports Centre in Diriyah in a unique setting with custom-built ramps. Alongside the BMX competitions, a village of sports initiations, street art animations and exclusive DJ sets will be offered.
Diriyah Urban Festival, Feb 10 to 11, Elite Sports Centre, Al Diriyah Al Jadida, Riyadh 13737. Get your tickets here. The ticket price starts from SAR30. @diriyahseason
An epic rave party at Riyadh Golf Club
View this post on Instagram
A strong wave of techno is hitting Riyadh hard this weekend. madhaūs is back to put on their first public event, 'Emergence', where they will transform Riyadh Golf Club into an insane atmosphere. The stage will be graced by Alex Stein, a techno master from Berlin, and American producer and DJ Crescendoll, who will be performing in Saudi Arabia for the first time. Complementing the line-up will be local DJs Moses, Noa, and Sabbagh to deliver an all-out, high-octane party. There will also be special handpan music by percussionist Taleb, who will perform alongside DJ Moses. Within the golf club, there will be plenty of food trucks and other recreational activities, too. So, don't miss out on the loudest, wildest and maddest party in Riyadh.
madhaūs Emergence, Feb 10, 4pm to 4am, Riyadh Golf Club. Book your tickets here. The price starts from SAR460. @therealmadhaus
Keep the party going in the desert
On Saturday February 10, Desert Sound will bring an exciting line-up to Amariah Village, located on the outskirts of Riyadh. It will be headlined by Dennis Cruz, one of the pillars of the underground house and tech community, who will be in the Kingdom for the first time. Also on the bill is Saudi's very own Dish Dash, along with other local support such as Dorar, Igniter and Darkodelix, as well as a surprise performance. Plus, festival-goers can look forward to activities like graffiti sites and street art, virtual reality booths, games, and food vendors.
Desert Sound, Feb 10, 7pm to 4am, Amariah Village (Coordinates: QCQ3+6JW). 18 years and above only. Get your tickets here. SAR495 for general admission, while VIP tickets are priced at SAR995 & SAR1,200. @desertsound.co
Saturday February 11
Challenge yourself at the Riyadh Marathon
View this post on Instagram
Get ready for the second edition of the Riyadh Marathon. Challenge yourself and run the full 42-kilometre marathon or complete the half-marathon. New to running? The event has got you covered with their 10-kilometre race. There's also a dedicated four-kilometre race for kids, families and beginners. Those who are not taking part in the race are welcome to join in the festivities, too. Just have fun, enjoy the food and groove to the music.
Riyadh Marathon 2023, Feb 11, 6am. Register here. The price starts from SAR49. @riyadhmarathon_
Pop by the DQ Souq
View this post on Instagram
If you love fresh produce and supporting local businesses, pay a visit to the newly launched DQ Souq. There will be a fun, convivial atmosphere at the market, with drinks flowing and delicious street food on the grill. Or sift through the wares and support the local creatives by purchasing their art pieces.
DQ Souq, every Sat, 10am to 10pm. Check out @saudidq for more information.
Test your vocal limits with Lana Del Rey songs
View this post on Instagram
A Lana Del Rey track is always a stellar karaoke selection, especially when you add all the signature touches: whisper-singing, hiding your hair, and swaying to the song. And good news for Del Rey's fans – on Saturday February 11, Syrup Lounge is hosting a themed karaoke night dedicated to Lana Del Rey, where keen vocalists can belt out all of the influential singer-songwriter's super tracks. So, get ready to cue your tune, step up to the mic, and sing your heart out.
Lana Del Rey Open Mic Night, Feb 11, 9pm to midnight, Syrup Lounge, 9038 Prince Faisal Bin Bandar Bin Abdul Aziz Road, An Narjis, Riyadh 13324. Book your spot here. The price starts from SAR50. @syrupllc
Images: Provided / Instagram / Unsplash
> Sign up for FREE to get exclusive updates that you are interested in