10 cool things to do in Riyadh this week: February 19 to February 22
Founding Day week has big plans for the city…
It's a brand new week here in the city and you know what that means, there are tonnes of exciting to do in Riyadh.
Whether you're looking for traditional ways to enjoy the next four days or want to go on a health kick with a run, we've got your back.
Here are the top things to do in Riyadh this week.
Sunday February 19
Check out the last days of an an other worldly experience
View this post on Instagram
Houston, prepare for lift off: the last few days of the Riyadh Space Fair are here. Launched under the theme of "Mankind and Space" by the Royal Commission for Riyadh City, the Riyadh Space Fair combines learning and fun for kiddos and adults of all ages. Here, you and the family can discover old and new space journeys, experience what life in space is like through interactive simulators, and explore a planetarium too. You can also look forward to learning all about upcoming space missions taking off from Saudi Arabia, building robotics, and observing the moon in the observatory.
Riyadh Space Fair, until Feb 20, daily 10am to 10pm, King Salman Science Oasis, Al Raed District. Book your tickets here. The price starts from SAR65 and SAR48.75 for a family package. @riyadhspacefair
Sip on bubble tea at the newly opened Happy Bear Milk Tea
View this post on Instagram
Looking for new things to do in Riyadh this week? Why not pop on over to Happy Bear Milk Tea? The venue is fresh on the scene straight from Taiwan and serves authentic bubble tea in all sorts of flavours like Oreo cheesecake, winter melon, and coffee. If you're after some low carb options, you can try out the matcha, cocoa or almond teas. The cutesy space's decor is largely inspired by BTS's popular Line Friends' characters BT21. Sip on tea and snap shots with Chimmy, Tata, and Cooky.
Happy Bear Milk Tea, Prince Musaad Bin Abdulaziz St, As Sulimaniyah, daily 1pm to 10pm. Tel: 050 195 9543. @happybearmilktea
Monday February 20
Attend Burble's second exhibition
View this post on Instagram
Art lovers, this one's for you. With Founding Day right around the corner, multidisciplinary creative hub Burble will be hosting an exhibition to commemorate "The Beginning." The art exhibition will be showcasing pieces by notable artists in the earlier stages of their careers and how they've come to be who they are today. It's curated by Dana Qabbani, artists on display include Nouf AlSemari, Eligatou, and more.
The Beginning, until Fri Feb 24, Huna Takhasussi, Panorama Mall. @burblethefirst
Chow down at the new Midyeci Ahmet restaurant
View this post on Instagram
Popular Turkish chef Midyeci Ahmet has set up shop in the city's Ar Rabi district. Calling himself the "Lord of Mussels," the new Riyadh location is already getting local attention for serving up Turkish oysters classic or signature style. Put on a pair of gloves and enjoy. Bon Appetit.
Midyeci Ahmet, Abi Bakr As Siddiq Rd, Ar Rabi, Sat to Thu noon to 1am, Fri 1pm to midnight. Tel: 054 023 4174. @midyeciahmet_sa
Watch the new Marvel movie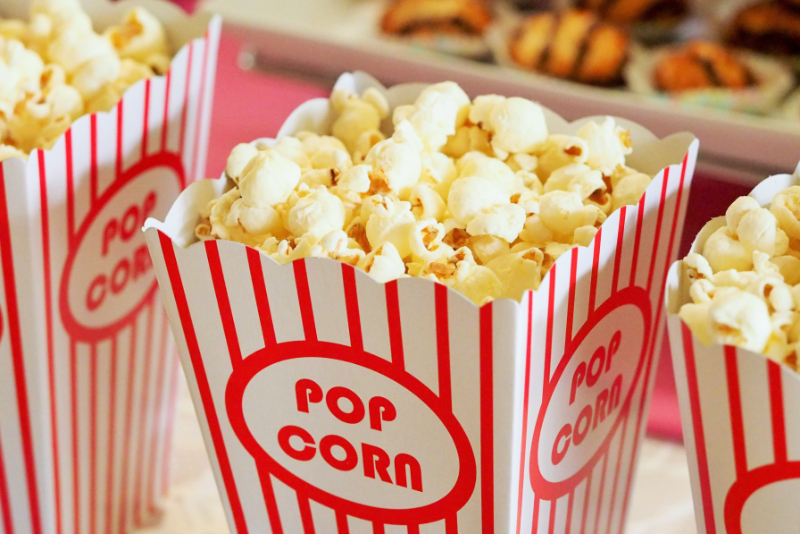 Grab the popcorn, there's a new Marvel movie on in cinemas. Ant-Man and The Wasp: Quantumania was released last week. Explore the Quantum Realm with Ant-Man and The Wasp, interact with interesting creatures and go on an adventure.
Ant-Man and The Wasp: Quantumania, Action, Rating PG12, 2h 5min. Book your tickets here. @amc_cinemas_sa
Tuesday February 21
Start the Founding Day celebrations a day early
View this post on Instagram
To celebrate Founding Day a day early, you can head over to Diriyah Season's Bedayat 2023. The night will include live music by Rashid Elfaris, an orchestra directed by Jean Marie Riachi, and an indulgent foodie experience by Saudi Master Chef Rakan Aloraifi. Sway to the beats while you eat. Dress to impress as the event has a formal-only dress code. Attendees should be 18 and up and tickets cost SAR575.
Bedayat, Tue Feb 21, Diriyah. Book your tickets here. @diriyahseason
Lace up your trainers and go for a run with Joe's Club
View this post on Instagram
Always wanted to go on that health kick? Well, new year, new you. Popular Copenhagen-based juice bar Joe & The Juice has a new running club for you to join every Tuesday until March 21 starting at 5.45am. Grab your best sneakers, a water bottle and go to town. You can even treat yourself to a healthy brekkie once your back.
Joe & The Juice, Tue Feb 21, 5.45am. @joeandthejuiceksa
Head out to Ladies' Night at Shadow Lounge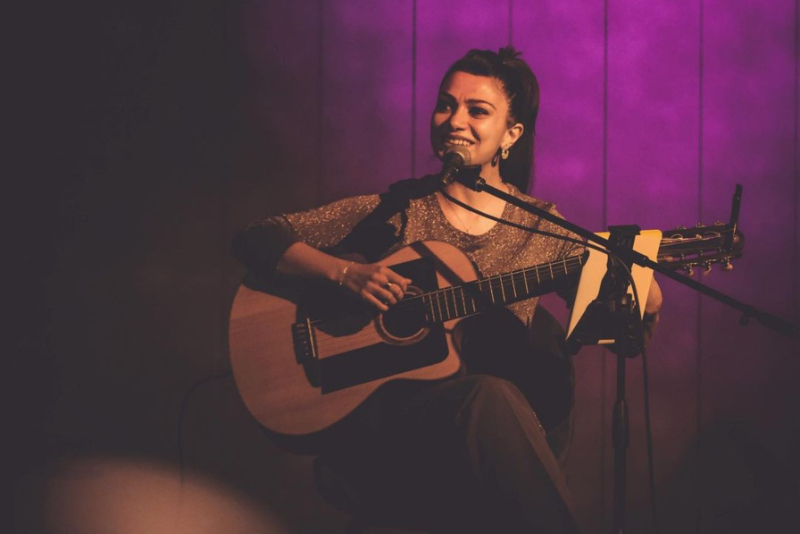 Call up your gal pals, and head over to Shadow Lounge. You and the gang can enjoy a free drink each, 15 per cent off on your entire bill, and live music, too. The venue offers a luxurious dining experience in the heart of Riyadh. Catch with your friends and dig into popular menu items like steaks, pasta, burgers, and desserts.
Shadow Lounge, Al Takhassousi, Al Mohammadiyyah, Sat to Thu 4pm to 1am, Thu to Fri 5pm to 2am. Tel: 055 406 6792. @shadowlounge.riyadh
Wednesday February 22
Visit Turaif to see where it all began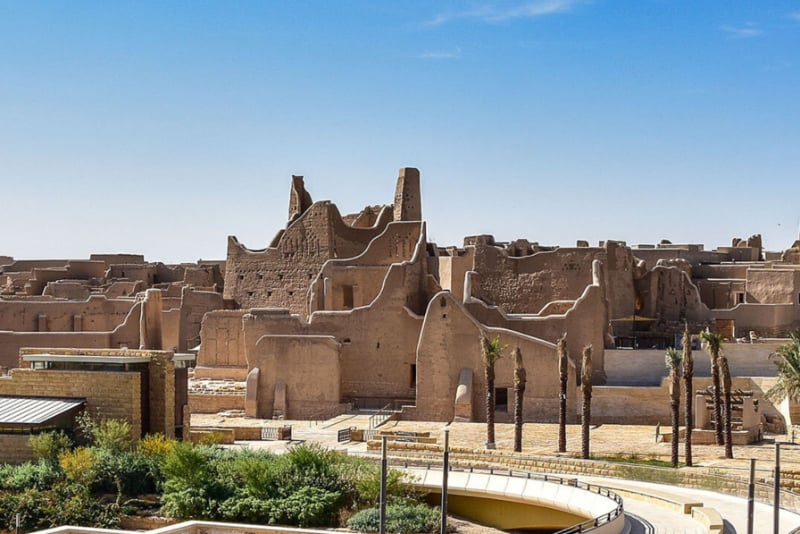 Diriyah is often regarded as the birthplace of the entire Kingdom. So what better place to celebrate Founding Day than checking out where the first modern Saudi state was established back in 1727? Here you can feast your eyes on Najdi-style mudbrick palaces, mosques, walk through former defensive towers and curated galleries too.
Turaif, Diriyah, daily 10am to midnight. Book your tickets here. The tickets for Sun to Wed until 4pm are free and cost SAR100 for 4pm to midnight, Thu to Sat tickets are SAR200 all day.
Experience wintery vibes at the Half Million camp
View this post on Instagram
Winter is here. A top activity families enjoy is relaxing at one of the winter camps set up by cafes. Half Million has to be one of the most popular coffee shops in Riyadh. The award-winning brand has set up a stunning camp in the Thumamah desert. Take a perch in the majlis-style seating area and sip on hot chocolates as you take in the desert landscape late into the night.
Half Million Camp, Thumama Road, 7GWW+PH3 Ath Thumamah, Wed to Thu 3pm to 4am, Fri to Sat 1pm to 4am. @halfmillion_sa
Saddle up for the Al-Turaif Cup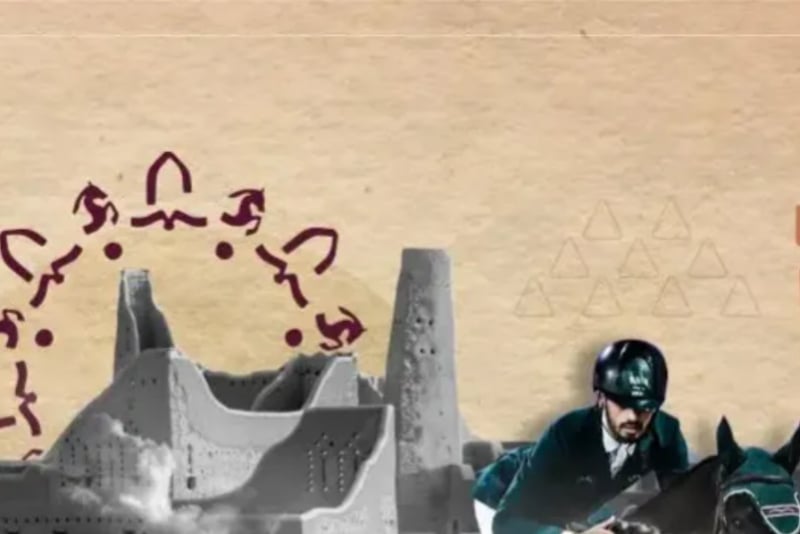 After free things to do in Riyadh? You're in luck as you can catch an Al-Turaif Cup Show Jumping Championship where you watch riders take the reins at the AlDuhami Equestrian Center in Diriyah. You can check out exciting competitions and activities, along with foodie options.
Al-Turaif Cup, Diriyah, 4pm to 10pm. Book your free tickets here.
Images: Provided/ Instagram
> Sign up for FREE to get exclusive updates that you are interested in