Restaurant Review: Balcona 99, Riyadh
A deep dive into Egyptian cuisine…
Terrific servers and an unstuffy menu are all the reasons you need to come by this cool new kid at Century Corner in the hip Olaya neighbourhood.
Enter Balcona 99, a bastion for traditional Egyptian cuisine for more than 13 years, with four locations currently operating in Egypt, and has recently opened its first international outpost in Riyadh.
View this post on Instagram
Diners enter the exotic restaurant on the first floor of Century Corner through an open-air hallway that spools out into a dining room with a super ambient atmosphere. The decor, music, and wall art are enough to make it worth it.
A colourful Egyptian mural tapestry hangs down from the ceiling of the terrace, the walls are elaborately carved with hieroglyphic inscriptions, and there are black-and-white images of iconic Egyptian actors and musicians – all inject a vibrant energy to the space and are amplified in a graphic language that features geometric floor tiles.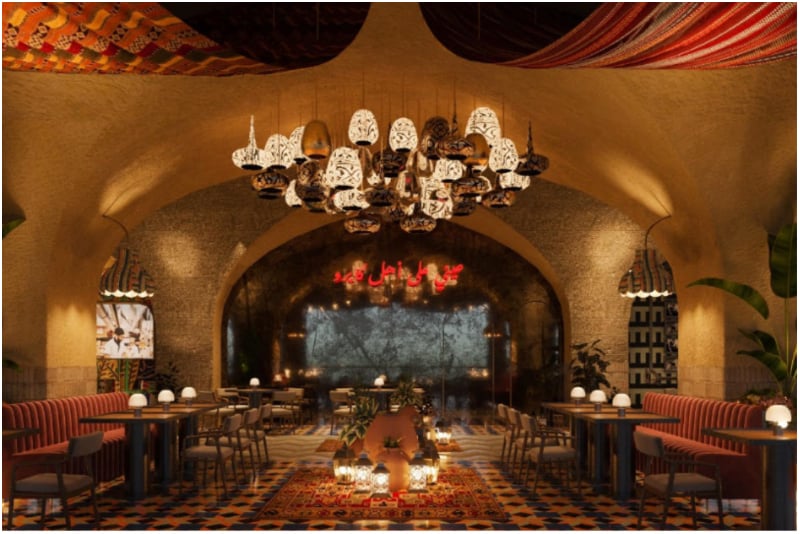 The restaurant has three sections: the airy dining room, the sprawling outdoor terrace, and the more laid-back but intimate space where you can dine and have shisha. Each area offers its own unique vibe, but we don't need to tell you that the terrace (despite the view of the madness of city life due to the busy King Fahd Road) holds the best seats in the house, especially when the weather is still lovely.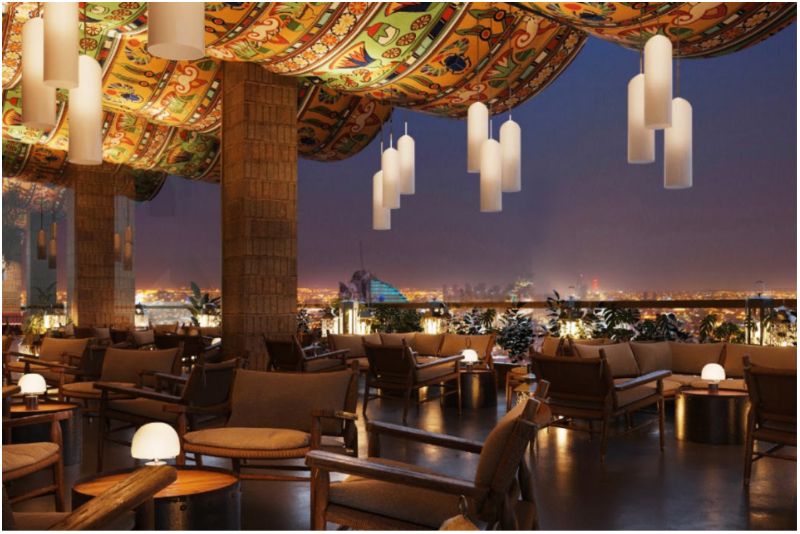 Balcona 99 has lots to love on the food front, too. The Fattoush salad (SAR30) and hummus (SAR25) make for refreshing starters, but a highlight is the Roqaq meat (SAR45). Think of the latter as an Egyptian meat pie wrapped in a thin crispy sheet of dough. It's one of Balcona's popular hot appetisers, and it's a joy. Best eaten when dipped into the accompanying punchy chilli sauce.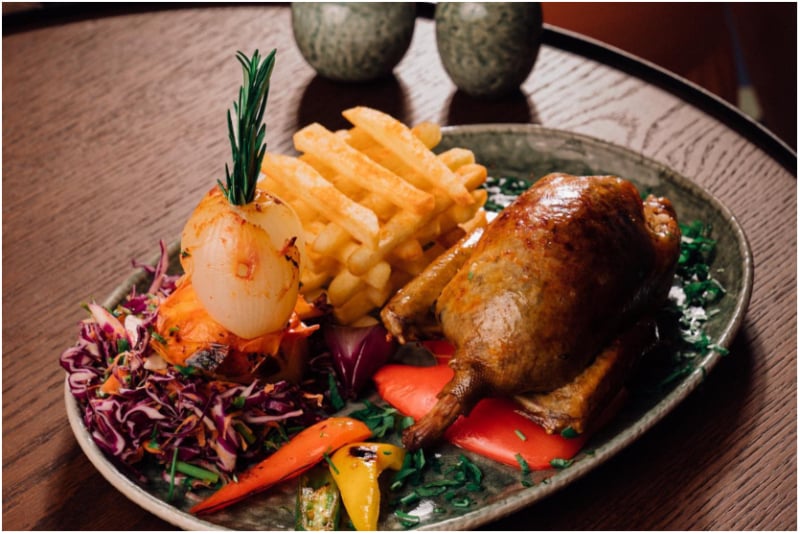 Follow that with hearty mains from the Balcona grills menu, such as the pigeon stuffed rice served with fries (SAR90) – an ancient dish Egyptians have eaten for centuries. It is smoky and cooked longer to intensify its flavours, locking in the squab's natural juices and keeping the rice fluffy.
The okra with meat stew (SAR75), a traditional delicacy known as bamia, is another delight. It features tender, thick cuts of beef simmered in a fragrant tomato-based broth. A simple dish, yet it carries such robust flavours.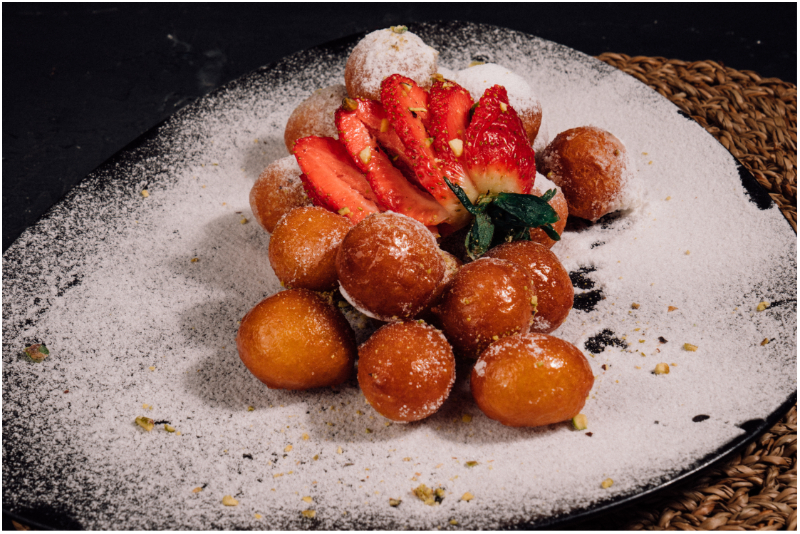 Our meal ends with a dessert platter comprising dumplings with honey and sugar (SAR20), cheese kunafa (SAR45), and Balah el Sham (SAR20), churro-like, syrup-drenched fritters that are crunchy on the outside and irresistibly soft on the inside. They are all surprisingly light and gently sweet. Plus, they soothe the mind for quiet contemplation on the wealth of food Egypt has to offer.
As for the hospitality, it outshines the already exciting traditional food. Keep it up, and Balcona 99 will be a community stalwart very soon.
Balcona 99, Century Corner, First Floor, Al Olaya, Riyadh 12331, Sun to Wed 6pm to 12.30am & Thurs to Sat 1pm to 12.30am. Tel: 054 772 2266. @balcona.sa
Images: Provided
> Sign up for FREE to get exclusive updates that you are interested in