8 superb things to do in Riyadh this weekend: March 2 to 4
Weekends are for adventures…
Looking for activities to do with your friends and family? Gear up and grab your crew for a day of fun adventure and activities in Riyadh. From family-friendly activities to a lavish Friday brunch, here's our list of eight superb things to do this weekend.
Thursday March 2
Get on board a submarine
View this post on Instagram
The ultimate adventure at Boulevard World awaits you on board a submarine set out around the largest man-made lake in the world. The rides allow guests to see out into the perfectly aquamarine waters while travelling along the Lake Lagoon, a central feature of this zone.
Boulevard World, until Mar 22, daily 3pm to 11pm @riyadhseason
Get your Ramadan shopping done at Cactus District
View this post on Instagram
Shop a curated selection of regional designers' abayas, dresses, accessories and more in the heart of Riyadh. Grab a coffee from Waca Coffee while you're at it.
Cactus District, until Mar 3, 5pm to 11pm, SIMA Creative Space, Block 14 Centre, Al Mathar Ash Shamali, Riyadh 12314. @cactusdistrict
Learn more about Saudi truffles
View this post on Instagram
The second AlFaqaa Festival, also known as the Desert Truffle Festival, is headed to Riyadh this weekend. The festival focuses on bringing back the historical value of truffles in Saudi cuisine and aims to create platforms for local chefs to develop their skills. Check out the various zones and activities, participate in interactive workshops, and enjoy live music shows while you're there.
Desert Truffle Festival, Mar 2 to 6, 5pm to midnight, Irqah Hospital, Riyadh. Free entry, but you need to book your visit here. @mocculinary
Friday March 3
Experience a lavish Friday brunch at The Ritz-Carlton, Riyadh
View this post on Instagram
Al Orjuan at The Ritz-Carlton Hotel serves up one of Riyadh's biggest Friday brunches, and its service is the epitome of understated classical elegance. Diners can choose from a vast variety of foods, including Middle Eastern and international dishes. Families are welcome, with activities such as pizza making organised for kids and live music staged. A must-visit for brunch fans in the capital.
Chef's Brunch, every Fri, 12.30pm to 5pm, Al Orjuan, The Ritz-Carlton, Riyadh, Makkah Al Mukarramah Rd, Al Hada, Riyadh 11493. SAR325+ for adults & SAR175+ for six- to 12-year-olds. @ritzcarltonruh
Rave in the Saudi desert
View this post on Instagram
Get ready for Desert Sound's party loaded with melodic techno, where you can catch Portuguese producer Hozho finally making his debut in Saudi Arabia. His unique sounds, characterised by harmonious melodies in the middle of darkness, with minimal techno influences, led him to create his own musical genre – Melodark. Perhaps just as identifying is the plague doctor's mask he always wears while performing. Making the night even more special is the line-up of local artists like Dish Dash, Misha Saied, Narkbeat, Psykey, Prince (Amir Alomary), and Khrestovski (M Al Khreis).
Desert Sound, Mar 3, 7pm to 4am, Grand Canyon Resort, Al Amaaria, Riyadh 13943. Book your tickets here. SAR495 for general admission & SAR995 for VIP Backstage tickets. @desertsound.co
Saturday March 4
Try your hand at creative baking classes
View this post on Instagram
Looking for a batter time? If you've got time to spare, consider picking up the 'Bread 101' class with Pastry Chef Nadia Tariq. She'll be covering a range of classic and modern recipes, from a basic bread loaf to coffee buns, fool-proof ways to handle yeast, and other tips and tricks. Trust us when we say you'll soon be churning out top-notch bread, buns and pizza like a pro.
Bread 101 Class, Mar 4, 9am to noon. DM @bakefresh_cakes for more details.
Michael B. Jordan and Jonathan Majors face off in a boxing story
Can't get enough of the boxing drama in Diriyah this week? Here's another sweaty spectacle that'll be enough to get most people's butts in seats – "Creed III". After dominating the boxing world, Adonis Creed (Michael B. Jordan) has been thriving in both his career and family life. When a childhood friend and former boxing prodigy, Damian (Jonathan Majors), resurfaces after serving a long sentence in prison, he is eager to prove that he deserves his shot in the ring. Unfortunately, the face-off between former friends is more than just a fight. To settle the score, Adonis must put his future on the line to battle Damian – a fighter with nothing to lose.
Creed III, Drama, Rating PG15, 1h 57min. Book your tickets here.
Celebrate Indian football at its best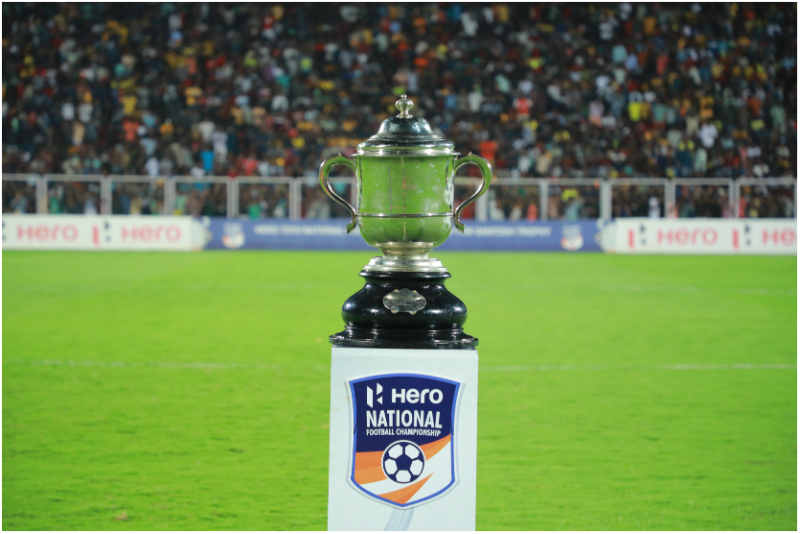 The Kingdom becomes the first overseas country to stage the knockout stages of the Hero Santosh Trophy, India's historic football championship, since its inception in 1941. A total of 36 states and Indian union territories competed in six different groups before moving to the final round, pitting 12 teams against each other. On Saturday March 4, Services will face Punjab in the 3rd Place Match in Riyadh at 3pm, while the summit clash of the 76th National Football Championship for the Hero Santosh Trophy will be played between Meghalaya and Karnataka at 6.30pm on the same day. The Santosh Trophy was once considered the pinnacle of Indian football and gathered players from across the country to compete.
Hero Santosh Trophy, Mar 4, King Fahd International Stadium. The ticket price starts from SAR5.
Images: Provided / Social
> Sign up for FREE to get exclusive updates that you are interested in