Yogi opens a new branch in DQ, and it is deliciously healthy
At Yogi, eating healthy doesn't need to be a dull and bland affair…
If you're in the Diplomatic Quarter (DQ) and looking for really healthy food, you're in for a treat. Yogi has just opened its latest outlet at Kindy Plaza.
Wholesome grain bowls, epic salads, hearty vegetarian produce – hit up Yogi for a guilt-free feast. You'll be pleased to know that clean eating doesn't equate to bland food. If anything, Yogi lives up to its motto for being 'deliciously healthy'.
View this post on Instagram
The new branch is the smallest out of the other two, so expect a cosy space and a more concise menu. Yogi offers something for those eating vegan, but it does serve meat, too, so you can dine in a group with various requests.
It uses lots of healthy nuts, seeds, grains, and fresh vegetables to offer a wholesome and nutritious meal. All the items are also made fresh each day.
Protein bowls are their bread and butter here
Mains include the quinoa Greek salad and Japanese noodle salad, comprising whole-grain noodles, crunchy Asian slaw, carrots, cucumbers, fresh mint and coriander with toasted peanuts and sesame ginger dressing. Pimp up your bowl with chargrilled chicken or marinated Angus steak, and you are all set.
You might also like
Other signature bowls include vegan Turkish kibbeh, Thai beef salad, and salmon power – grilled salmon fillet on quinoa lentil accompanied with fresh herbs and greens, drizzled with lemon-herb dressing.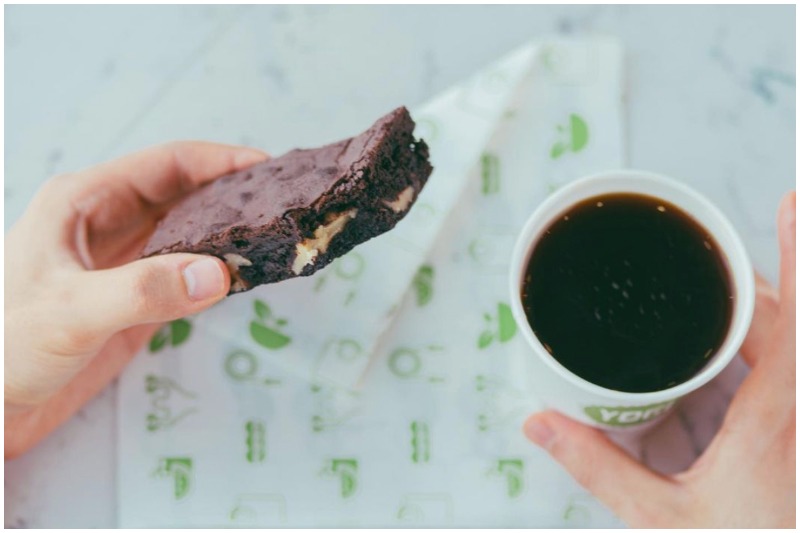 Those with a sweet tooth will be satisfied with Yogi's delectable desserts – we promise they won't derail your diet. It ranges from carrot walnut cake and flourless chocolate walnut brownie to protein balls, scones, and keto peanut butter cookies.
Make sure you check out Yogi's brews, too. Order us a matcha soy latte, and we'll be right there.
Yogi, Kindy Plaza, Diplomatic Quarter, 7605 Abdullah Alsahmi St, Al Safarat, Riyadh 12512 3044, Ramadan hours: 4pm to 1.30am. Tel: 054 767 4187. @yogi.sa
Images: Instagram
> Sign up for FREE to get exclusive updates that you are interested in