8 awesome things to do in Jeddah this weekend: September 2 to 4
Clear your calendars for some awesome things to do…
It's officially September, but it seems that the summer isn't ready to say goodbye just yet. However, you can still make the most out of this weekend in Jeddah.
Here are eight things to do in Jeddah this weekend.
Thursday September 2
Experience some joie-de-vivre at a trendy French pop-up
View this post on Instagram
Bagatelle Beach, the iconic French pop-up, is the most happening place in Jeddah this summer. Located on the exclusive and chic Indigo Beach Resort, the pop-up is bringing delicious Mediterranean cuisine, a French beach style, fun music, and a luxurious view of the Red Sea – all in one place.
Bagatelle Beach, Indigo Beach Resort, Jeddah, daily 8pm to 2am. Tel: 012 236 3900. @bagatellebeach
Play board games with strangers
View this post on Instagram
If you're in the mood for indoor fun, Challenge Round is Jeddah's go-to place for an evening of board games. Come with a friend or on your own – either way, expect a nice, cosy time and the chance to get to know new people over a board game. The place has just about every board game you can think of, so whether you want to stick to the classics or try something new, there will be something fun to play. You can even bring your own board games (as long as you teach others how to play).
Challenge Round Playspace, Al Yamamah, Street, Jeddah 23436, Sun to Mon 4.30pm to 11.45pm, Fri 2.30pm to 11.45pm & Sat 10am to 11.45pm. Tel: 055 500 5735. @challengeround
Friday September 3
Visit the Boho Cafe
View this post on Instagram
Bold statement, but we are making it – this is one of the most beautiful coffee shops in Jeddah and is absolutely worth spending a lovely weekend morning (or even evening for that matter) in. The cafe calls itself a 'liquid art house', which is an apt description. Come for the beverages but stay for the incredible museum-esque art and decor that make up the interiors. The coffee shop is owned by two Saudi sisters who have brought together their love for great coffee and art to create this space, personally selecting each art piece in the two-storey coffee shop. The cafe also hosts music events and talks from time to time.
Boho Cafe, Prince Sultan Branch Rd, Al Mohammadiyyah, Jeddah, Sat to Thurs 7am to midnight & Fri 8am to 1am. Tel: 050 003 8786. @bohocafeofficial
Play indoor golf
View this post on Instagram
The weather won't allow any outdoor activities right now, but that's not the only reason you should give Groovy Golf – the first indoor golf place in Saudi Arabia – a try. The decor at Groovy Golf is all about the desert life, traditional Saudi architecture, and local landscapes. They also have an excellent menu for post-golf dining, and if indoor golf isn't your thing, you'll be coming back for their delicious burgers, wings, and salted caramel popcorn cheesecake (a must-try).
Groovy Golf, Lilian Tower 2, Prince Sultan Rd, As Salamah, Jeddah, Mon to Sat 4pm to midnight. Tel: 056 254 8527. @groovygolf_sa
Have an all-day brunch at Siblings
View this post on Instagram
A family-run cafe, Siblings, offers all-day brunch in a casual-chic setting and is a great place to spend time with friends or family. The menu is a wonderful combination of healthy, hearty or cheat-day meals. Honourable mentions go to the crab bagel, churro pancakes and black truffle toast.
Siblings Cafe, Az Zahra District, Jeddah, daily 8.15am to 5.30pm. @siblings.sa
Saturday September 4
Visit Al Naseef house in Al Balad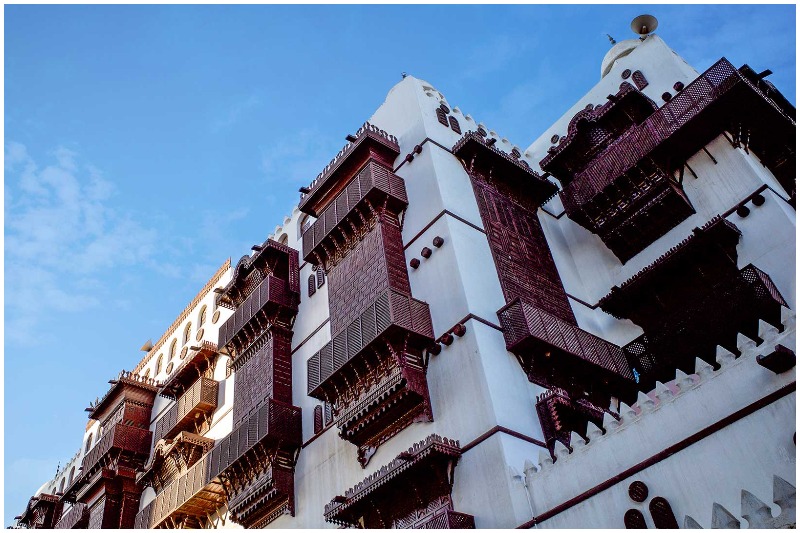 It might still be too warm for a walk around the historic neighbourhood of Al Balad, but a trip to one of its most iconic houses comes close enough, taking you out of the city's hustle and bustle to bring you closer to its heritage and history. The iconic Naseef House in Old Jeddah has been converted into a museum and is definitely worth visiting.
Naseef House Museum, Al-Balad, Jeddah, Mon to Sat 8am to 11.55pm & Sun 8am to noon, 6pm to midnight. SAR25 per person. Tel: 012 647 2280.
Find Salt
View this post on Instagram
It took its sweet time, but Salt – one of the most popular casual food concepts in the region – is finally in Jeddah. Originally from Dubai, Salt has been in Riyadh and the Eastern Province for some time but has now finally come westside. Burgers, ice-creams (including a new mango flavour), and the beach – do we even need to say more?
Salt, Obhur Al-Shamaliyah, Jeddah, daily 4pm to midnight. @findsalt
Try some out-of-the-box ice creams
View this post on Instagram
If you think you've tried just about every type of ice cream there is, Meltedo is very likely to prove you wrong. How about a honeycomb flavour? If that's not crazy enough for you, how about Cheetos-flavoured ice cream? They've even got an ice cream burrito with a 'wrap' made from cotton candy. Meltedo also has a range of highly recommended slushies.
Meltedo, Al Naeem District, Jeddah, Sun to Tues 4.30pm to 12.30am, Wed to Sat 1pm to 12.30am. @meltedo.sa
Images: Social Media
> Sign up for FREE to get exclusive updates that you are interested in