8 exciting things to do in Riyadh this weekend: November 18 to 20
The weekend is nearly upon us…
Wondering what to do this weekend? Don't worry as we have plenty of suggestions for things you can do. From fabulous restaurants to cool desert adventures, here's our pick of eight exciting things to do in Riyadh this weekend.
Thursday November 18
1. See the rarest and most luxurious type of cars at the Riyadh Car Show
View this post on Instagram
Car enthusiasts, are you ready to roll? The largest automobile exhibition in the Middle East is set to kick off on November 18 in Riyadh, showcasing cars that exceed two billion riyals in total value as part of this year's Riyadh Season. Classic cars will be displayed in the designated heritage area, and the car show will include an exclusive Pagani Museum, showcasing the car company's long history of the industry. But, of course, be sure to look out for the daily shows and activities, too.
Riyadh Season Zone 3: Riyadh Car Show, 4379 King Khalid Road, Ad Diriyah, Riyadh 13717, Nov 18 to 28, 4pm to 11pm. Price starts from SAR150. Book your tickets here. @riyadhseason
2. Enjoy outdoor dining at ROKA Riyadh's newly-opened terrace
View this post on Instagram
It's that time of the year for alfresco dining in Riyadh, and Japanese robatayaki restaurant ROKA has just opened their terrace to guests. With Rainer Becker's award-winning menu, you can choose signature dishes from the flaming robata grill, such as lamb cutlets and yellowtail sashimi with yuzu-truffle dressing. The covered terrace has sophisticated lounge-style seating and plenty of lush planters on the peripherals for a relaxed, green oasis feel. Unparalleled views of the city and a front-row view of the resident DJ complete the experience.
ROKA, 5140 Prince Muhammad Bin Abdulaziz Rd, As Sulimaniyah, Riyadh 12243 7053, Terrace opening hours: Sat to Wed 6.30pm to 11.30pm, Thurs & Fri 6.30pm to midnight. Resident DJ will play from Mon to Sat. Tel: 920 012 327. @rokariyadhofficial
3. Be a pastry chef for a day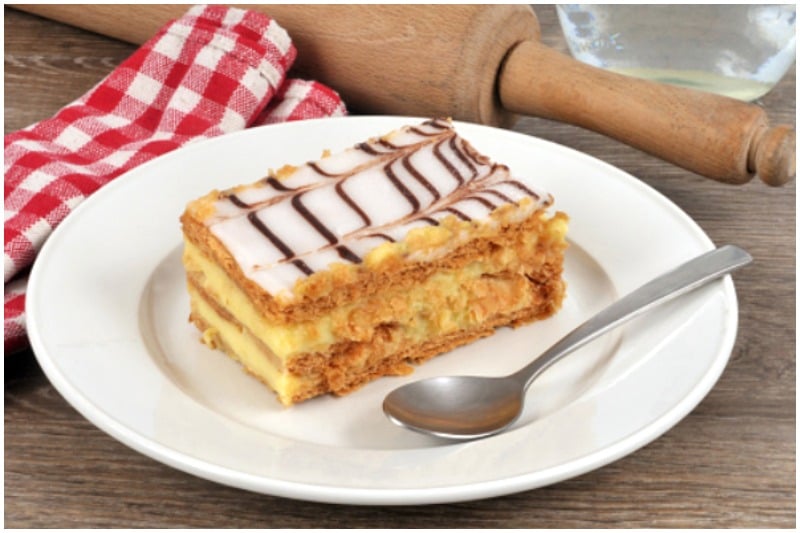 It is said that the art of French pastry is all about chemistry, techniques, tools, and high-quality recipes. In this pastry-making class at Grenier à Pain, Chef Charbel Semaan will teach you to demystify the process and walk you through a step-by-step session for baking and creating the perfect classic French dessert: the mille-feuille.
Grenier à Pain, 6711 Prince Turki Ibn Abdulaziz Al Awwal Rd, Hittin, Riyadh 12362, Nov 18 6pm to 9pm. SAR700 per person. Book your spot here. @alliancefrancaise_ksa
Friday November 19
4. Off-the-beaten-track desert camping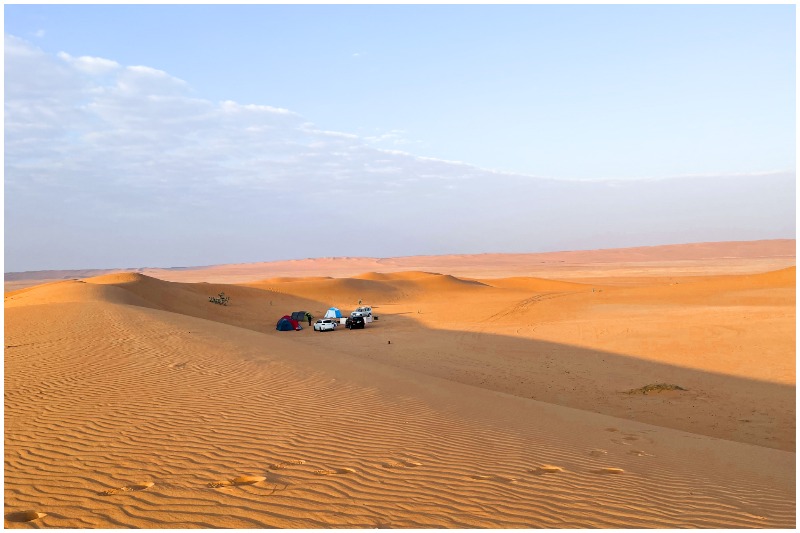 Some of you may disagree but camping in the desert is a rite of passage. So, do it now when the temperature is still cool. For a taste of desert dune camping, head out into the vast desolate stretch of desert about an hour drive from the Red Sand Dunes. Known for its dramatic landscape of dunes, the whole area is otherworldly, especially at sunrise and sunset, and there is really not a soul there. A four-wheel-drive vehicle is essential to venture into the rich red sand to try a spot of dune bashing, and we recommend travelling with a minimum of two cars. Tip: Our favourite site is about eight kilometres from the surface road. Otherwise, keep driving off-road until you find a good spot to explore.
GPS Coordinates 24°08'52.6″N 45°59'13.9″E, 4XXP+5V.
5. Quad bike across the Red Sands
View this post on Instagram
Rev those engines and get ready to race off around the large dunes of the Red Sands. You'll be spoilt for choice by the selection of ATVs for hire. Prices start from SAR50 per hour and vary according to bike size. Avoid sinking into the soft sand by sticking to the areas where there are tracks. For the best views, get to the top of the highest dunes. From the awe-inspiring red sand dunes to the plateau's rocky outcrops that Riyadh is based on, the juxtaposition of scenery provides an atmospheric backdrop. Don't forget to bring plenty of water and some snacks in case you get hungry.
Red Sand Quad Bike, Nisah Road, Mahalliya, Red Sand, Riyadh, daily 5am to 7.30pm. Tel: 053 349 3596.
Saturday November 20
6. Don't miss the last weekend of the Riyadh Toy Festival
View this post on Instagram
It's the second last day of the Riyadh Toy Festival, the biggest toy festival worldwide. The festival features some of the world's most prominent toy companies, including Disney, Mattel Games, Hasbro, Toy Bro, and Moonbug. In addition, there are different areas for visitors to take part in a variety of activities, and a retail space where you can shop and take advantage of the great offers and discounts. The festival also offers live and exclusive shows presented by celebrities, influencers, and international YouTube content makers, such as Blippi, the Moshaya family, and the Anasala family.
Riyadh Season: Riyadh Toy Festival, Riyadh Front, Until Nov 21. Price starts from SAR50. Book your tickets here. @riyadhtoyfest
7. Check out the DQ Market
View this post on Instagram
Everyone's favourite farmers market is currently underway at the Diplomatic Quarter (DQ). Shop for your favourite organic items, including fresh fruits and vegetables, while enjoying prepared foods, baked treats and more. This Saturday-only market not only boasts a plethora of locally grown produce and handicrafts but is picturesque, too – sit and enjoy the surroundings next to Oud Square. Non-DQ residents are required to register to enter the gate and access the event.
DQ Market, Diplomatic Quarter, between roundabout 4 and 5, every Sat 9am to 7pm. @saudidq
8. Dine at The Globe for a meal with a scenic view
View this post on Instagram
You might also like
Located inside the spectacular golden glass orb that tops the Al Faisaliah Tower, this exclusive fine-dining restaurant with a diverse menu offers a unique dining experience in the heart of Riyadh. Dine on delicious seafood and juicy steaks while feasting your eyes on the city's vast skyline, all the while seated about 200 metres up in the sky. The Globe is also home to a hugely popular afternoon tea on weekends. Here's a tip: It is worth arriving a bit early so you can catch a glimpse of Riyadh during daylight and dusk at The Experience, which is one level below the restaurant.
The Globe, Mandarin Oriental – Al Faisaliah Hotel, Riyadh 12212, Fri & Sat Afternoon Tea 3pm to 6pm & Dinner 8pm to midnight, Sun to Thurs 7pm to midnight. Tel: 011 273 2222. @alfaisaliahhotel
Images: Unsplash / Instagram
> Sign up for FREE to get exclusive updates that you are interested in