Ahmed Mater presents his first exhibition in Riyadh, 'Prognosis: 1979-2019'
'Prognosis: 1979-2019' opens on December 8 at the launch of Lakum Artspace…
Opening tomorrow (December 8), Lakum Artspace presents 'Prognosis: 1979-2019', the first solo exhibition of work by Ahmed Mater in Riyadh.
Mater has been a part of Saudi Arabia's burgeoning art scene since the beginning. In 2016, he became the first Saudi artist to hold a solo exhibition in the United States at Smithsonian.
He is a man of many masks, too. Not only is Mater an acclaimed Saudi artist, but he's also a doctor and a landscape photographer.
Prognosis: 1979-2019
For Mater's first solo exhibition in Riyadh, 'Prognosis: 1979-2019' draws inspiration from his upcoming book. It explores his biography, alongside historical events in Saudi Arabia and the greater Middle East, from 1979 to the Kingdom's present of significant social transformation.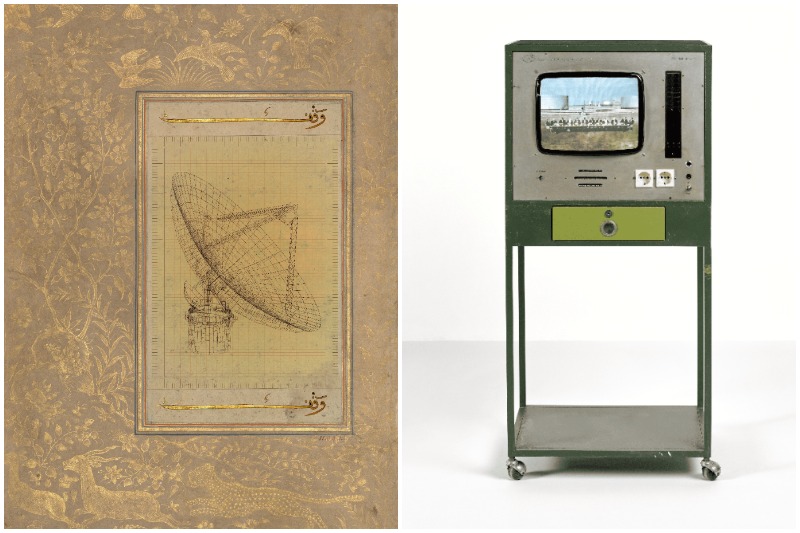 Drawing on four decades of the artist's personal and historical archives, the exhibition will explore different themes through photography, installation, video and works on paper.
It also documents the rapid transformation into media technologies, depicted through cassette tapes, VHS, televisions, CCTV footage and social media.
Imagined as a compact project, the exhibition is spatially designed to reflect the meandering between history and artistic interpretation. It demonstrates how Mater has employed historical qualities defined by both 'facts' and 'fictions'.
Mater also worked with a classically trained Ottoman Tazhib Islamic art illumination painter to create a series of illustrated works drawn from the ancient book of moral fables Khalila and Dimna.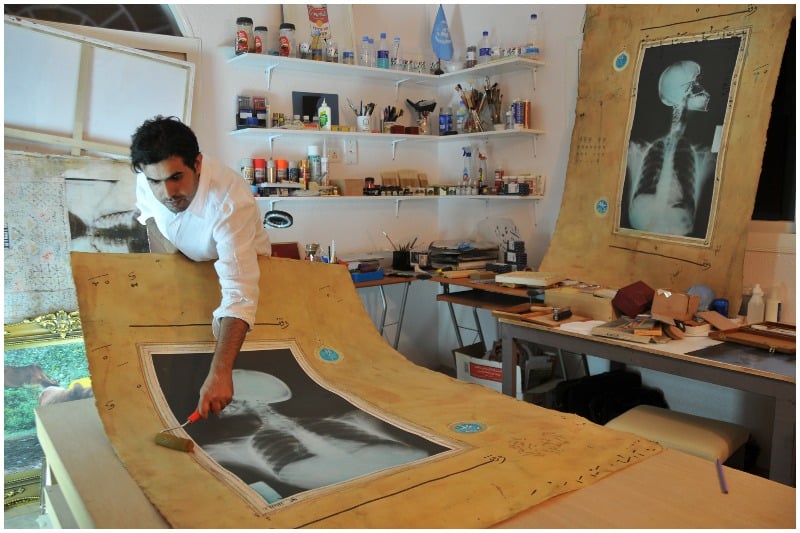 For these works, Mater replaces the original animal images with symbols featured in his previous works, such as the X-Ray paintings from 2003 that included discarded medical negatives and drone footage inspired by recent geopolitical events and cyber-surveillance.
These paradoxical works highlight the language of mythology to produce an entangled map of the real, in which fact and fiction join forces to reveal interpretations of the 'truths'.
An artist's odyssey
'Prognosis: 1979-2019' is curated by New York-based, award-winning art curator and writer Sara Raza and is structured around four conceptual themes: Coding, Proxies, Monumentality and Whistleblowing.
It offers an unprecedented insight into an era of globalisation and social upheaval to uncover the unofficial histories that have shaped the present.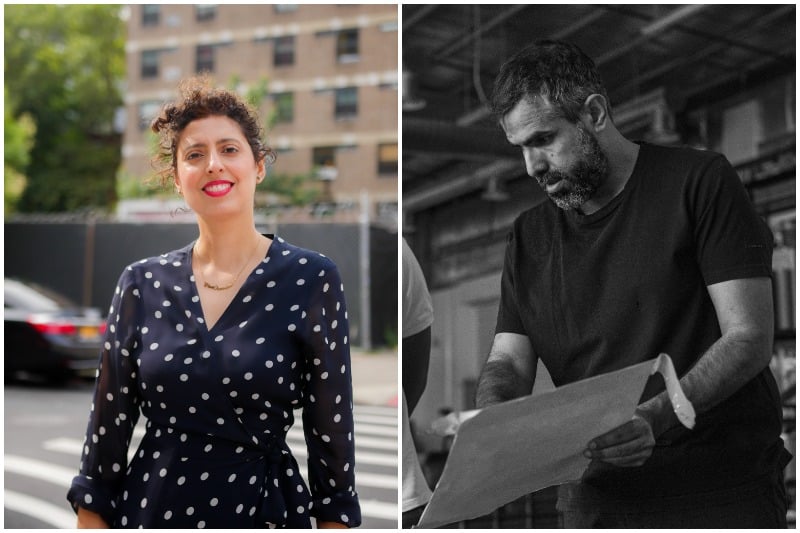 Speaking with What's On about her curatorial framework for 'Prognosis: 1979-2019', Raza explains, "The process was to take a vast body of cultural and intellectual material on a period spanning 1979-2019 and distil that through art and thematic direction."
"The four themes guided the selection of works and the design of the exhibition that is a cross-circulation of meaning and knowledge."
She adds, "I admire Mater's research-based practice and his ability to poetically dissect complex material and history in a non-didactic way. His scientific approach to artmaking bodes well with my interests in interdisciplinary art practices."
View this post on Instagram
With this exhibition, Mater actively challenges perceptions and opens alternative paths for accessing history, knowledge and meaning through his metaphoric art practice.
Mater says, "After years of research, exploration and investigation, this exhibition is a culmination of forty years of history, which holds a special place in my heart and art career. I hope that viewers take in the individuality of each work but also appreciate the overarching essence through its message."
'Prognosis: 1979-2019' opens on December 8 and will be showcased for two months, featuring the global launch of Ahmed Mater's book, which will be available and archived in Lakum Artspace's research library.
'Prognosis: 1979-2019' Exhibition, Lakum Artspace, 3685 Al Urubah Branch Rd, Umm Al Hamam Al Gharbi, Riyadh 12328, Dec 8 to Feb 8, Sat to Thurs 10am to 10pm. Tel: 9200 12083. @lakumartspace
Images: Provided
> Sign up for FREE to get exclusive updates that you are interested in