MDLBeast Artist Spotlight: Malkin
Meet one of Saudi Arabia's rising young stars who will perform at SoundStorm 2021…
Jeddah-based DJ Ahmad Almalki, also known as Malkin, joins the line-up for SoundStorm 2021, with the major regional music festival set to be his first-ever live performance.
The Saudi artist has just released his first-ever official single ahead of the festival, YAW, having made a name for himself as one of the up-and-coming producers in the local electronic dance music (EDM) scene. Malkin's talent drew the attention of MDLBeast Records, who secured him as their first-ever signing.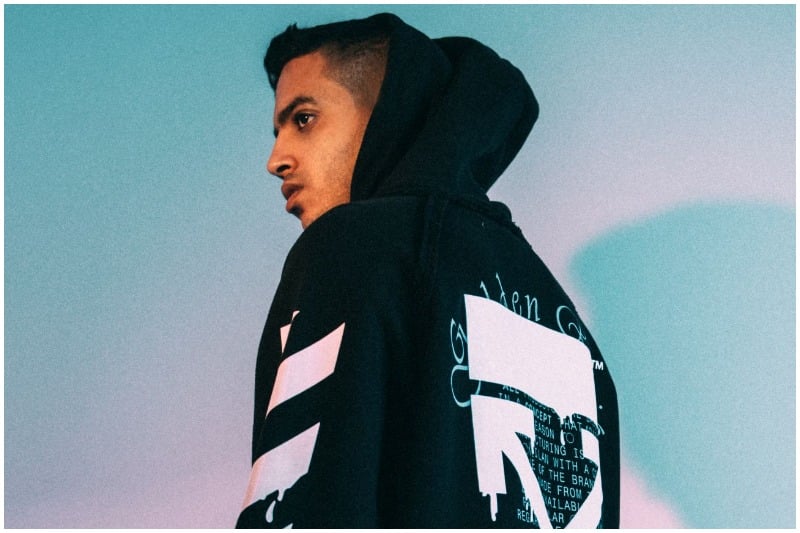 The 28-year-old worked in creative industries for years before focusing his talent on electronic music. His progress was accelerated after he attended and experienced MDLBeast's inaugural SoundStorm 2019, which opened his eyes to the potential of music as a professional career.
What's On: How and when did you decide to get into music?
Malkin: I've been into music from a very young age, but I could never pursue a career in it and progress my passion further. That's due to the lack of support for music in past years.
Attending SoundStorm 2019 and seeing how MDLBeast supported the rising local talent was my wake-up call. I wanted this, and I knew I had it in me. I decided I wanted my own unique sound, mainly focusing on EDM and celebrating it with the crowd.
WO: How would you describe the music that you make?
M: Unique and exciting. You need to stay up to date to discover and experiment with new sounds. It's an ongoing journey, and I learn something new every day. I like how melodies are created, which makes things interesting, in my opinion. They allow me to reflect what's in my mind into music.
WO: Who are the artists that inspire you?
M: That's a tough one, but I can tell you this. Fisher inspires my new track with MDLBeast Records. Artists like Martin Garrix, Afrojack and David Guetta all inspire me in the way that they produce their own music and sounds alongside the delivery of fabulous stage shows. I can't wait to watch them all live in Riyadh in a few days at SoundStorm.
WO: With the return of SoundStorm, Saudi Arabia is fast becoming an epicentre of music. So, what does it mean to you to be performing at the region's largest music festival?
M: I'd simply describe it as inspiring. It's a dream come true. We are writing history, and the fact that I'll be performing in the same music festival as those artists who inspired me in my own country is epic.
WO: What are your latest releases, and what are the stories behind them?
M: My first official release was out with MDLBeast Records early this month, ahead of SoundStorm 2021. It's a result of the long hours I spent practising and creating, and as mentioned, it was inspired by Aussie tech-house DJ/producer Fisher. There'll be more releases to come, so stay tuned.
View this post on Instagram
WO: Aside from music, are there any other creative means that you use to express yourself?
M: Before pursuing my career as a DJ and producer, I was a director and photographer working with global brands. I appreciate all forms of art; it helps drive me forward.
WO: What does 2022 have in store for you?
M: What I'm looking forward to is ending 2021 with a bang – it doesn't get any bigger than performing at SoundStorm. And I know I'll be ready for anything that comes my way. I'm working on new music collaborations with local talent to be released next year. We've been working in silence, but you'll hear us when it's out.
WO: Tell us more about your upcoming single. What should fans expect?
M: I'd just like to say get yourselves a good sound system and enjoy the bass line.
Images: Provided
> Sign up for FREE to get exclusive updates that you are interested in