This stunning overwater villa resort will open at The Red Sea next year
It's only the sixth Ritz-Carlton Reserve in the world…
The Red Sea's upcoming resort list reads like a who's who of five-star hospitality heavyweights: Six Senses, St Regis, EDITION, SLS, Jumeirah and Miraval are all slated to open in the first phase of the megaproject. And now another name is joining their ranks, as Marriott International has signed an agreement to bring the first Ritz-Carlton Reserve to the Middle East, at Saudi's Red Sea development.
Slated to open next year, Nujuma, a Ritz-Carlton Reserve joins an ultra-exclusive collection of just five Ritz-Carlton Reserves around the world. This super-luxury private sanctuary promises to deliver transformative and immersive guest experiences, blending "seclusion and sophistication to provide a highly personalised luxury escape" a statement from Marriott's chief development officer Jerome Briet read.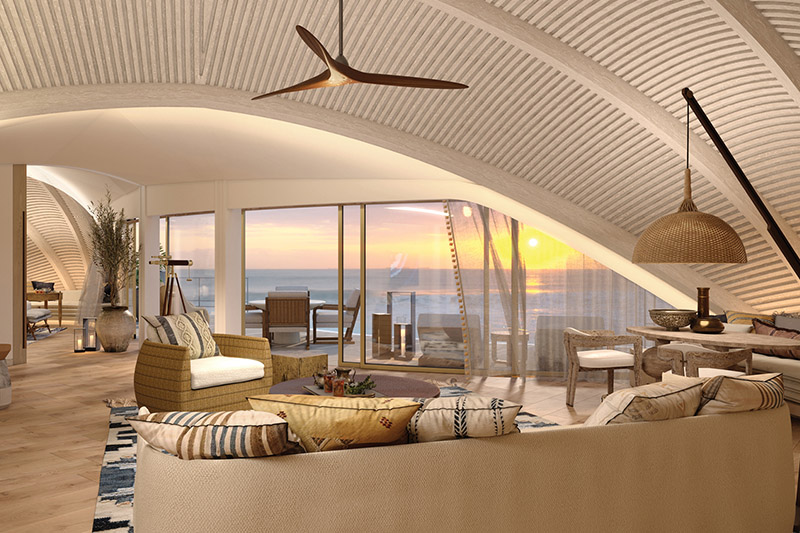 An idyllic barefoot luxury escape, Nujuma will form part of the Red Sea's Blue Hole cluster of islands. Guests checking-in next year will have a choice of 63 one- to four-bedroom overwater and beach villas, and five-star amenities will range from a lavish spa and swimming pools, to an array of restaurants. Edu-tainment will be high on the agenda, and as such, a Conservation Center will offer insight into the protection of the local landscape. The resort villas will be complimented by 18 branded residences, offering owners a unique living experience at their home away from home.
Ritz-Carlton Reserve's are all in handpicked, far-flung locations around the globe, weaving together human connection with the unique elements of the local culture, heritage and environment. Existing Ritz-Carlton Reserve's are found in Thailand, Japan, Indonesia, Puerto Rico, and Mexico.
"I am excited to welcome Ritz-Carlton Reserve into the fold of our luxury collection of brands for The Red Sea," said John Pagano, CEO at The Red Sea Development Company. "Around the world, Ritz-Carlton Reserve properties are synonymous with providing unique luxury experiences and creating personalized meaningful escapes, underpinned by a commitment to sustainable practices. As we inch closer to opening our first resorts early next year, this world-class brand is sure to excite and entice future guests."
The Red Sea hotels to look forward to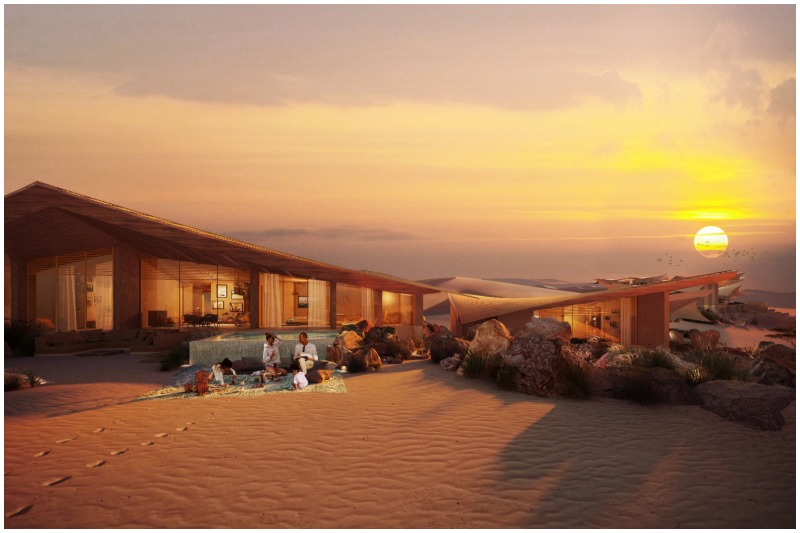 The Red Sea Project's first phase of development is on track for completion by the end of 2023, with a total of 16 hotels set to offer 3,000 hotel rooms across five islands and two inland sites.
On Shaura Island, expect luxury hotel openings from EDITION, Grand Hyatt, Fairmont, Jumeirah, Miraval and SLS, each bringing its own signature style and design. On a separate island called Ummahat Island, The St Regis Red Sea Resort will take shape, while Six Senses Southern Dunes is located on one of two inland locations forming part of The Red Sea development.
> Sign up for FREE to get exclusive updates that you are interested in