NOOA is a dreamy new restaurant in Riyadh that you need to visit
The latest spot to open in Laysen Valley…
Sitting elegantly within Laysen Valley, NOOA – which stands for 'Naturally Out Of Africa' – is the new home of style, indulgence and unforgettable experiences in the heart of Riyadh.
View this post on Instagram
First, let's talk about the ambience. This first-of-its-kind restaurant concept aims to take you through the natural beauty that Southern Africa has to offer. The contemporary restaurant is designed accordingly by the international multi-award-winning design firm Bishop Design by Paul Bishop.
Here, we have a warm space featuring dreamy interiors and stylish furniture, boasting a soothing colour palette of olive greens and ivory hues, wood, polished marble, and custom furniture pieces.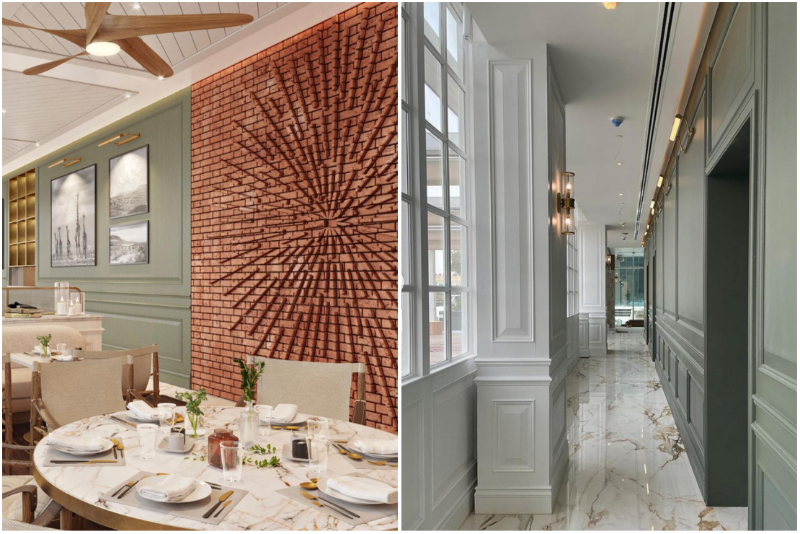 Think rustic decorative red brickwork, dark wood floorings, as well as a myriad of unique accessories, such as safari-styled chairs and black-and-white photos of African wildlife, to add the final touches. Gold accents elevate the space with a touch of luxe.
And just like the proudly African culture, the bright room has been designed to dazzle, resulting in a chic and sophisticated ambience. If you're planning to dine al-fresco, the sun-drenched open terrace is a relaxing getaway with lush potted plants setting a romantic atmosphere.
Dishing out an eclectic à la carte menu of flavourful dishes, along with a thoughtfully curated beverage list, the culinary team explores South African flavours and ingredients and reinterprets the food with a modern spin. So, settle down in the dreamy space and let the all-day dining menu take you through South African heritage and culture.
Dishes to try include the spiced oats served hot with crunchy brown sugar brûlée, caramelised apple and buchu raisins; sweet corn fritters with rooibos smoked tomatoes, coriander yoghurt, and sweet chilli jam; and NOOA signature honeybush brioche bun with chilli lamb ragout and poached egg.
Of course, we're also buzzing with excitement for the lunch menu, which stars earth bowls, such as grilled baby marrow and rocket salad with whipped goats' cheese, rooibos smoked tomatoes, za'atar spice and pomegranate balsamic, sliders served in honeybush glazed brioche bun, sandwiches, and finger foods. Got a big appetite? Order the creamy Cape curried lobster tail with lime achar, dressed fennel slaw and toasted flatbread.
View this post on Instagram
End your meal with a delectable NOOA honeybush crème brûlée with toasted NOOA rusk crisp, or coconut panna cotta with mango sorbet and lime namelaka. Take it from us – dessert is totally worth it.
Beverages are inventive, offering unique rooibos (a herbal tea derived from the unique fynbos plants found only in the Cederberg Mountains), coffee and botanical mixology recipes. Try the rooibos espresso – packed with antioxidants and naturally caffeine-free, this fine-cut blend of Grade-A rooibos, with a touch of honeybush and organic cane sugar, creates an espresso-like delight with a rich crema and natural sweetness. You can choose from its fermented Lekker red rooibos or unfermented Tatso green rooibos espresso blends.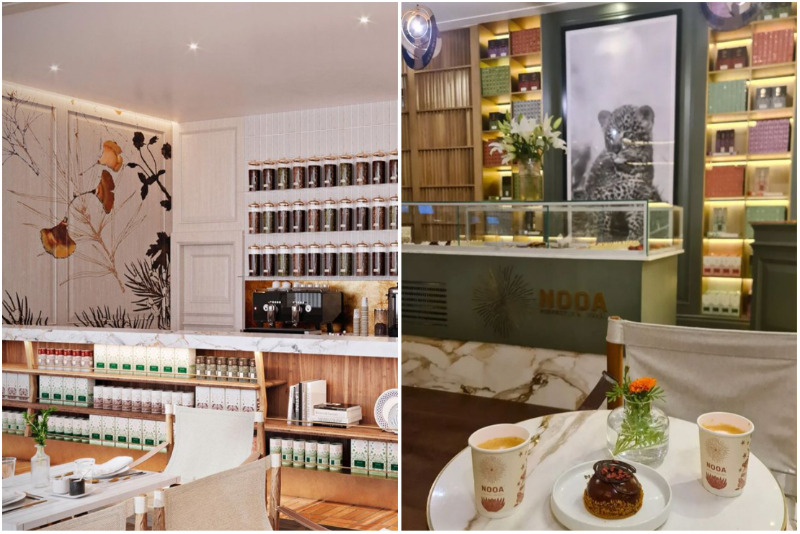 What's more, if you fancy bringing home NOOA's collection of the most indulgent teas and coffees, you can also purchase a pack from the shelf.
NOOA, Laysen Valley, Umm Al Hamam Al Gharbi, Riyadh 12329, daily 8.30am to midnight. Tel: 011 264 1094. @nooasaudi
Images: Social
> Sign up for FREE to get exclusive updates that you are interested in