Boulevard World Riyadh extended until March 22
Travel around the world without leaving the city at the largest Riyadh Season Zone…
Among the must-try spots at Riyadh Season is Boulevard World. And this new addition for the 2022 season has proved so popular, it's been extended until March 22.
Complete with 11 sub-zones, Boulevard World is located adjacent to Boulevard Riyadh City. Each sub-zone is dedicated to a different country from across the globe, celebrating the best of that destination's shopping, culinary and cultural experiences. It's all set out around the largest man-made lake in the world, which visitors can enjoy with gondola, car and even floating submarine rides.
View this post on Instagram
Open daily from 3pm to 11pm until March 22, tickets are priced at SAR100 for adults, while children under 12 enter for free. This includes access to both Boulevard World and Boulevard Riyadh City, which are connected by cable car. Some of the bigger experiences are an additional fee, and all food and drink is individually charged.
While Boulevard World has already had a celebrity seal of approval thanks to a recent visit from Cristiano Ronaldo, we went to check it out ourselves to give you a complete guide.
View this post on Instagram
The zones
View this post on Instagram
There are 11 sub-zones at Boulevard World. Each one is an ode to a different country, so in the space of roughly 90 minutes you can go from strolling the cobbled Cyclades pathways of Greece, to navigating the bustling bazaars of Morocco to taking a snap on the vibrant Shibuya crossing.
Each country's zone varies in size, but each one designed to look and feel quintessentially like the best bits from that destination. That includes signature foods, souvenirs and music.
The full list of countries you can visit at Boulevard World is: China, Morocco, Italy, Greece, India, Mexico, Spain, USA, UK, Japan and France.
Lake Lagoon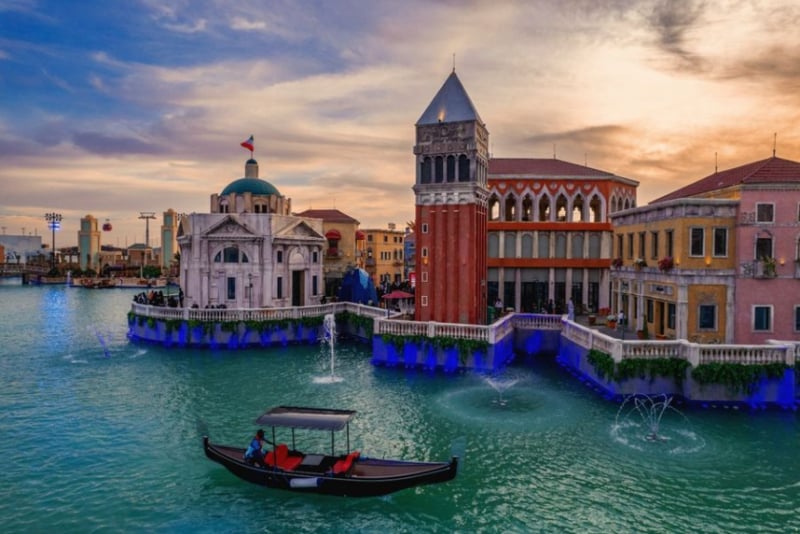 Spanning an area of 12.19 hectares, the Lake Lagoon at Boulevard World is a central feature of this zone. It's perfectly aquamarine waters earned it a Guinness World Record for the world's largest man made lake. You can enjoy a boat ride from a number of different points around the zone, with the option to pick gondolas, cars or even floating submarines for a trip out on the water.
Additional experiences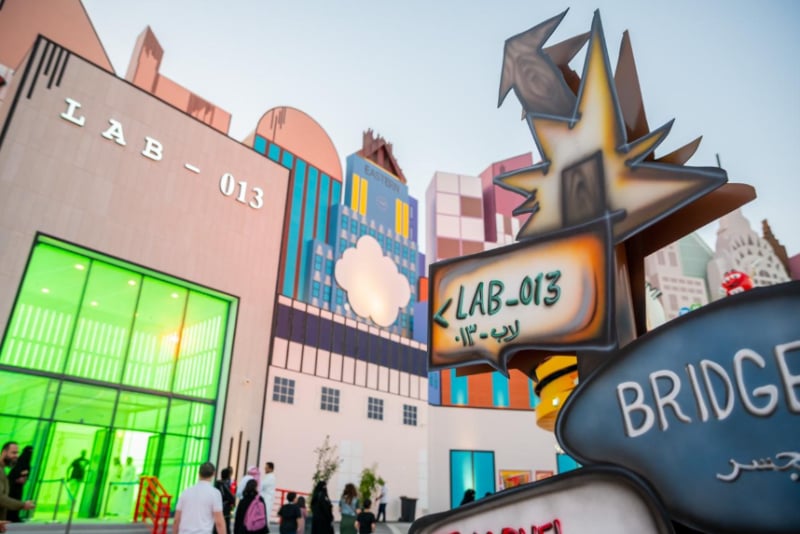 Within all of the sub-zones, there are larger attractions you'll need to book tickets for, encompassing rides, entertainment zones and fun challenges . These include Ninja Warriors, where contestants are challenged to pass the obstacles to reach the end line; Lifesized Monopoly, where you become a piece on the board as you challenge your mates to see who can become a property mogul; and Lab 13, a multi-room escape game for those who dare…
Boulevard World Riyadh, daily 3pm to 11pm until March 22, SAR100 adults, free for children under 12. riyadhseason.sa
> Sign up for FREE to get exclusive updates that you are interested in