Everything you need to know about Riyadh Expo 2030
Saudi Arabia's bid to host Expo 2030 just made major steps forward…
Saudi Arabia's Expo 2030 bid is well under way. The bid, officially titled Riyadh Expo 2030, is a campaign to see the Saudi Capital hold the six-month, global expo in 2030.
Here's everything you need to know about Riyadh Expo 2030.
What is Riyadh Expo 2030?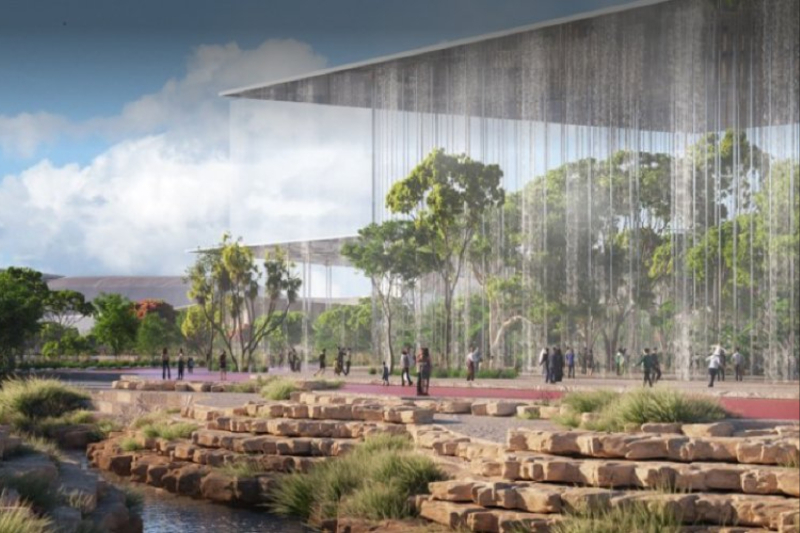 Riyadh Expo 2030 is the official title of Saudi Arabia's bid for the World Expo to be hosted in the capital between 1 October 2030 and 31 March, 2031. The intention to bid was submitted to the Bureau des International Expositions (BIE) in October 2021, with Riyadh as the host city, under the theme "Together for a Foresighted Tomorrow."
Who else is bidding for World Expo 2030?
Four countries have submitted condidatures to host World Expo 2030. The Republic of Korea, for Busan; Italy, for Rome; Ukraine, for Odesa; and Saudi Arabia, for Riyadh.
How often are World Expo's held?
Every five years.
When will a decision be made?
We don't have long to wait to find out if Riyadh will host World Expo 2030. The host country will be decided by Bureau International des Expositions (BIE) member states during a general assembly in November 2023. Each country is allowed one vote.
Where have Expo's been hosted before?
View this post on Instagram
World Expo's have taken place all over the world. In 2015, Milan was the host city, while 2021 saw the delayed Expo 2020 Dubai take place. In 2025, it will be the turn of Osaka, Japan, before Expo 2030.
What's the latest?
As of March 12, 2023, representatives from the BIE concluded a five-day inquiry on the ground in Riyadh, evaluating the city's credentials as a World Expo host city. During their trip, the BIE Enquiry Mission explored the technical aspects of the Kingdom's candidacy, attended workshops, and met with Crown Prince Mohammed Bin Salman Bin Abdulaziz, Prime Minister and Chairman of the Board of Directors of the Royal Commission of Riyadh City (RCRC).
There's an overall positivity from the visit, with H.E. Fahd Abdulmohsen Al-Rasheed, CEO of RCRC saying that the city was capable of presenting an 'exceptional edition' of Expo 2030, and will achieve 'unprecedented attendance.' It's forecast that Riyadh Expo 2030 would see 30 million site visits, and a billion visitors through the Metaverse.
Mr. Patrick Specht, Chairperson of the Enquiry Mission and President of the BIE Administration and Budget Committee reflected on their visit, "We were shown what the country is capable of, and the country and the city have everything we asked about."
Giving further gravitas to the Riyadh Expo 2030 bid, the Secretary General of the BIE, Mr. Dimitrios Kerkentzes said that "There is no doubt that Saudi Arabia and Riyadh have everything needed to host the successful Expo."
> Sign up for FREE to get exclusive updates that you are interested in