Saudi National Day 2021: Holiday for public, private sectors announced
Saudi Arabia will celebrate its 91st annual National Day on September 23, commemorating the birth of the modern Saudi nation…
National Day is just around the corner, and that means we are getting a long weekend.
Saad Al-Hammad, a spokesman of the Ministry of Human Resources and Social Development (MHRSD), announced on Twitter that Thursday, September 23, is a public holiday for public and private sectors.
For those who usually have Friday and Saturday off, it'll be a three-day weekend for most of us.
عطلة #اليوم_الوطني91. pic.twitter.com/C7fbGESKBo

— المتحدث الرسمي للموارد البشرية والتنمية الاجتماعية (@HRSD_SP) September 14, 2021
The 91st Saudi National Day identity unveiled
The Kingdom of Saudi Arabia celebrates its founding anniversary each year on September 23.
In celebration of the Saudi National Day, Turki Al-Sheikh, chairman of the Board of Directors of General Entertainment Authority (GEA), has launched the 91st Saudi National Day identity.
The theme and slogan for this year's National Day are "Heya Lana Dar", which means "Saudi is Our Home". It is inspired by traditional Saudi poems and folk songs about home and appreciation for the things that make Saudi Arabia feel like home to so many people.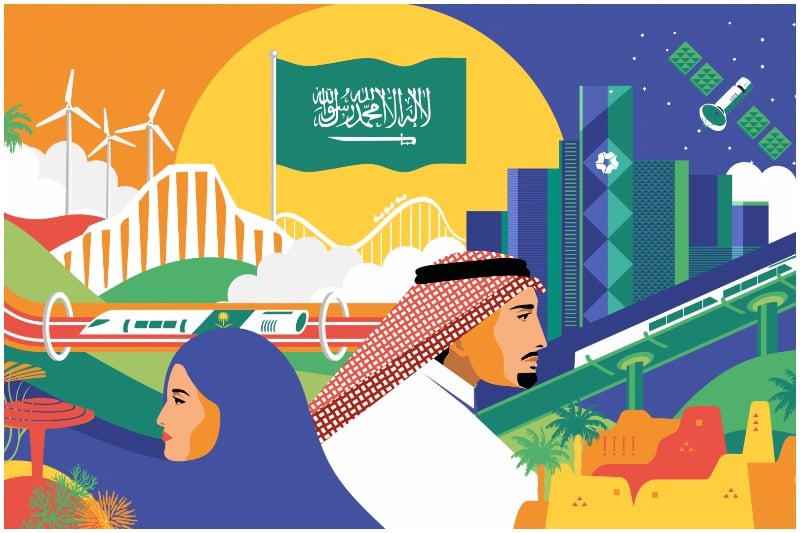 The identity of the 91st National Day was designed to match the Kingdom's Vision 2030 with stunning colours and messages. Green is included in every decoration set up for this day, representing the colour of the country's flag and reflecting the symbolism of the colour in Islam.
Expect to see the roads, public and private buildings throughout the country adorned with the Saudi flag.
No specific activities or events have been disclosed by the Saudi government yet.
But, the ministry has issued guidelines ahead of the extended break, which citizens and residents are urged to follow. These include maintaining compliance with precautionary measures and preventive protocols against coronavirus when holding in-person events and programs.
Be sure to stay tuned for all there is to do for this year's Saudi National Day.
Images: Provided
> Sign up for FREE to get exclusive updates that you are interested in