MDLBeast Artists Spotlight: Dish Dash
A DJ duo who are among the region's most popular up-and-coming homegrown artists…
Saudi DJ duo Dish Dash – comprising two brothers Hassan and Abbas Ghazzawi – have been making music for years, entertaining crowds in London, Miami and across the Arab world.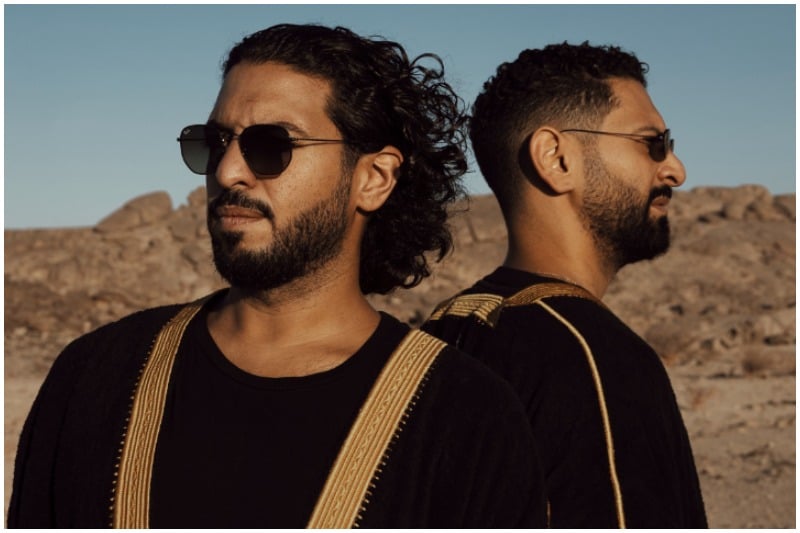 Their music is all about punchy, driven, and powerful tech/techno vibes. Their sound and setlists are always unique and gripping, thanks to their creative minds and pure hearts, allowing them always to set the bar higher when it comes to their music.
Dish Dash will be closing out day two of SoundStorm 21 with their explosive DJ sets.
What's On: How and when did you decide to get into music?
Dish Dash: We grew up with a family who's passionate about music, so it's always been a massive part of our lives. We have many musicians in our family; it felt like a rite of passage of some sort. Then we began exploring the music scene and attending events. This is how we grew fond of electronic music.
WO: How would you describe the music that you make?
DD: Earlier in our career, we wanted to expose the scene to different genres and sounds. After that, we started focusing more on our own unique Dish Dash sound, Melodic House and Techno. However, we constantly switch up our playing style depending on the venue and the crowd's vibe.
WO: Who are the artists that inspire you?
DD: The king of pop, Michael Jackson, was one of our first influences. We were mesmerised by his music and his performances.
WO: What does it mean to you to be standing on the edge of history and to be performing at the region's largest music festival?
DD: It's one of the best experiences of our career. Playing our music in our homeland, to our people, was surreal, and having to share the stage with many international artists such as Solomun, Marco Carola, Steve Aoki, Afrojack, and Black Coffee. We're very excited to be playing again at this year's festival. It's indescribable to be part of this growth for the music industry in Saudi and the region.
View this post on Instagram
WO: What are your latest releases, and what are the stories behind them?
DD: Our latest track release is 'Jabal Dukhan' with MDLBeast Records. As we start sharing the stage with more mainstream and international artists, we have been adapting our sound to fit our current standing, and you can hear it in our latest releases, including 'Jabal Dukhan', of course.
WO: Aside from music, are there any other creative means that you use to express yourself?
DD: We like to curate the experience at our events. In terms of visuals, the concept or theme of the event, and even the technology used in them. It is not only about the music. We want our events to tell a story.
You might also like
WO: Tell us more about your upcoming single. What should fans expect?
DD: For our upcoming project, we're going for something we've never done before. Fans should expect an immersive experience both visually and auditory.
WO: What does 2022 have in store for you?
DD: At the moment, we're thrilled with where we're at in terms of our careers. Some exciting projects are in the works with some international artists, so stay tuned.
Images: Provided
> Sign up for FREE to get exclusive updates that you are interested in