6 incredible things to do in Jeddah this weekend: Sept 29 to Oct 1
End your September in style…
We've reached the end of another month and what better way to celebrate than a weekend full of festivals, food, and feel-good happenings? From music festivals to wellness days, this weekend's line up is not short of amazing things to do.
Here is our list of 6 incredible things to do in Jeddah this weekend.
Thursday, September 29
Horseback ride down the beach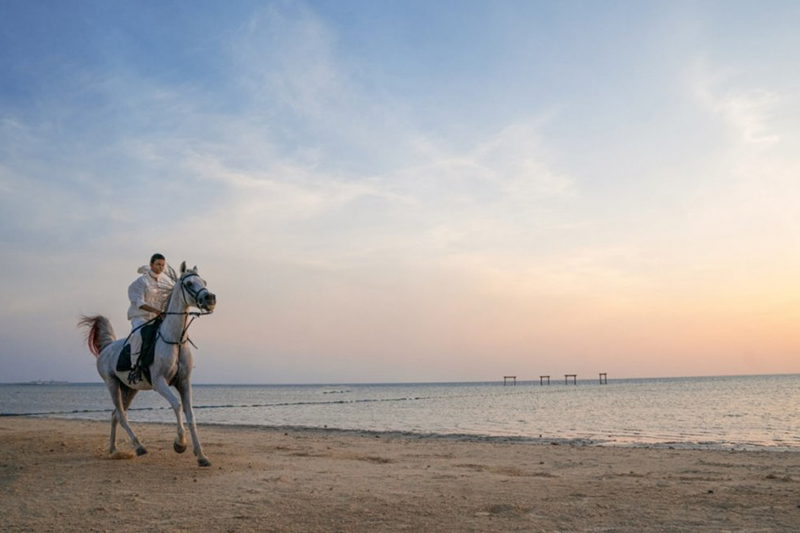 For the adventurous spirits…Horse riding on the sea is one of the most serene experiences especially along the beautiful beaches of the Red Sea. This three-hour horse riding trip in Dhahban Village takes you from the stables directly to the sea and back. The whole trip costs SAR250 per person.
Dhahban road parallel to Durrat Al-Arous road, Jeddah. Three hour trip SAR250. Tel:(0)50 700 6017. ootlah.com
Visit AlUla's wellness festival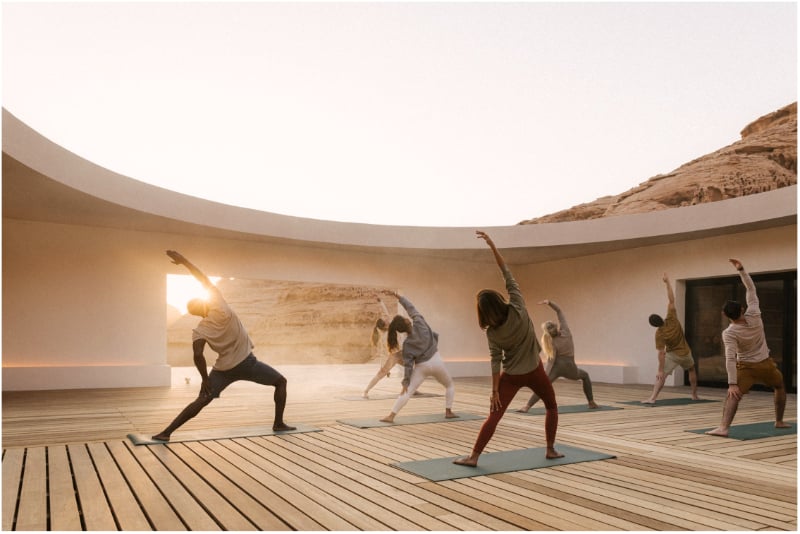 Take a roadtrip this weekend to AlUla for a wellness festival to mark the beginning of the new season. Expect hundreds of experiences including the return of some of its popular concepts such as the Five Senses Sanctuary as well as some fun new ones like the Rocks n' Roll AlUla. The opening day itinerary includes yoga, breathwork, tribal face painting, art classes, meditation, and a mediative music performance. Single-day access tickets are available to buy online for SAR200.
AlUla Wellness Festival, AlUla, Saudi Arabia. September 29 to October 16. 8am to 9pm. Opening day pass from SAR200. experiencealula.com / @ExperienceAlUla / @AlUlaMoments
Friday, September 30
Groove on the Grass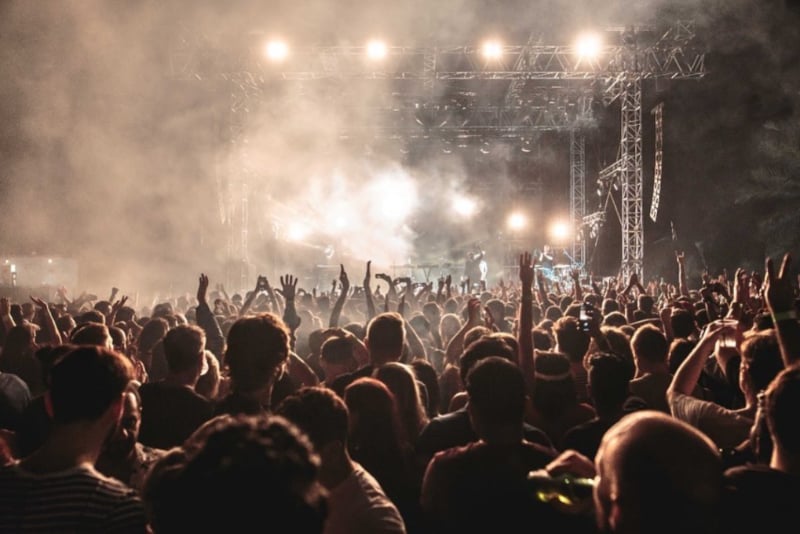 Groove on the Grass returns to Jeddah on Friday, September 30 for a 12-hour music journey. The dance music and arts festival will take place in Juman Park, KAEC. Dance music fans can expect a unique line up of artists, marketplaces for festival-goers to buy and sell art and handmade goods, wellness activities, and plenty of food trucks. Expect to see international artists including Birds of Mind; techno DJ, Patrice Bäumel; and Russian producer, Yulia Niko. Plus acclaimed regional artists including Jeddah's very own Cosmicat and DJ duo Dish Dash.
Juman Park, KAEC, Jeddah. Friday, September 30 and Saturday, October 1. 3pm to 2am. SAR350 per ticket. jeddah.platinumlist.net
Fine dining at Thai Gallery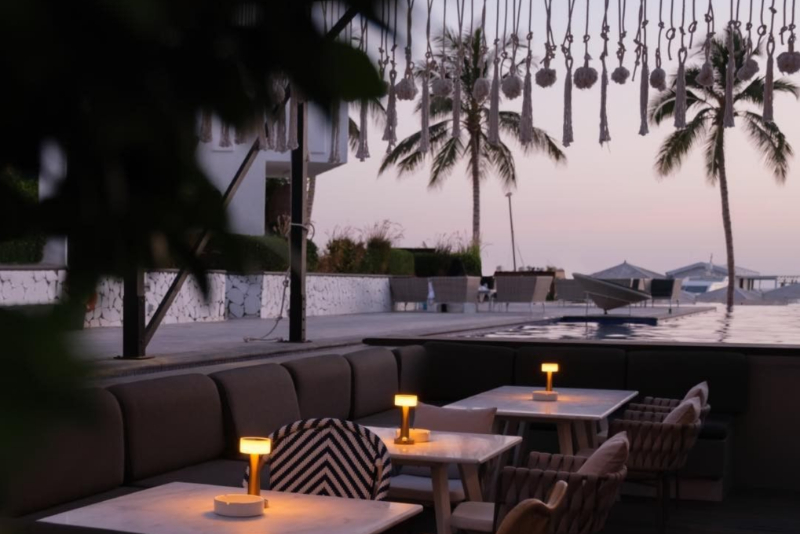 Located on Oía Beach in Jeddah, this Thai restaurant is a perfect spot for a picturesque and indulgent dinner. The restaurant originally started in Marbella and became popular for its stylish interiors, buzzing atmosphere, and exquisite Thai food. What to try? You can't go wrong with their classic pad thai and prawn satay paired with a passion fruit mojito. For something sweet try the fried banana with honey.
Thai Gallery, Oia Beach, Prince Abdullah Al-Faisal Street, 2688, Lulu District, Jeddah 2382. @thaigalleryjeddah
Saturday, October 1
Celebrate International Coffee Day at this artsy café
View this post on Instagram
October 1 is International Coffee Day and where better to enjoy a good old cup of joe than the Art Café? Combining masterful coffee with art, the Jeddah based café is beautifully designed with walls of colourful and inspiring art. From honey lattes to blue mojitos, Art Café has a drink to suit every mood.
The Art Café, Jeddah Park, Aziziyah, Jeddah 23334. Daily 10am to 1am. Tel:(0)55 663 5001. @artcafe_ksa
Fun in the sun at Pure Beach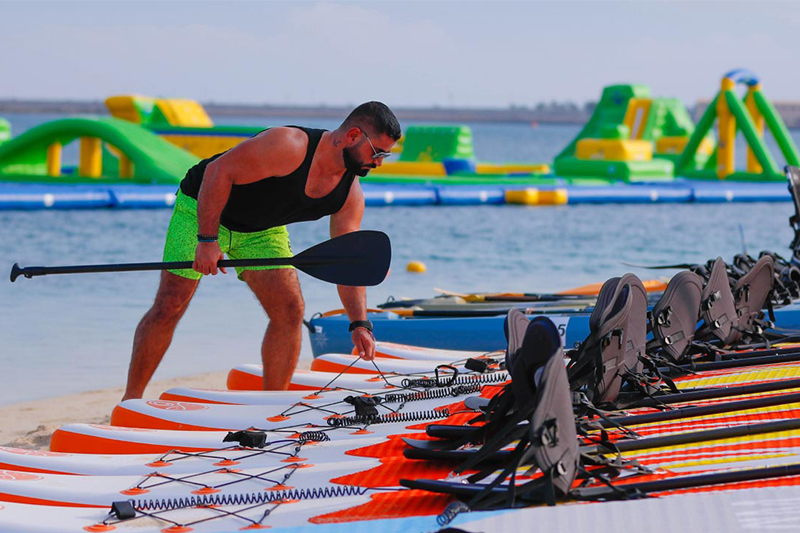 Feel like exploring the great outdoors? Pure Beach at Lagoona Preserve combines the very best beaches, food, music, and activities such as kayaking and volleyball. Renowned for its clear turquoise waters, tickets for this daycation spot are priced at SAR250 per person on weekends.
Pure Beach, Lagoona Preserve, KAEC, Jeddah. 9am to 6pm. SAR200 per person on weekdays. SAR250 per person on weekends. @purebeach_kaec
Images: Social
> Sign up for FREE to get exclusive updates that you are interested in