This unique hotel superyacht will set sail in Saudi Arabia
Complete with two helipads, a beach club and Japanese zen garden…
Ultra-luxury Aman Resorts are teaming up with Cruise Saudi to launch Project Sama: a floating hotel designed on a 183-metre superyacht that will provide a luxurious new way to explore Saudi Arabia's incredible coastline.
Those hoping to bag themselves a cabin on the luxe new floating hotel will have a little while to wait, as the project isn't expected to launch until 2025, but we have been given a first indicator of what to expect.
The name itself, which means tranquility in Sanskrit, sets the tone for a stay that's all about privacy, luxury and space. There's just 50 suites onboard, each with a private balcony where guests can soak up the stunning sea views as they sail across the coastline. Alongside typical cruise features such as an all-day dining restaurant, club lounge and spa, Project Sama will also feature one-of-a-kind amenities such as a Japanese zen garden, two helipads and even a beach club, where guests will benefit from direct access to the sea from the stern of the ship.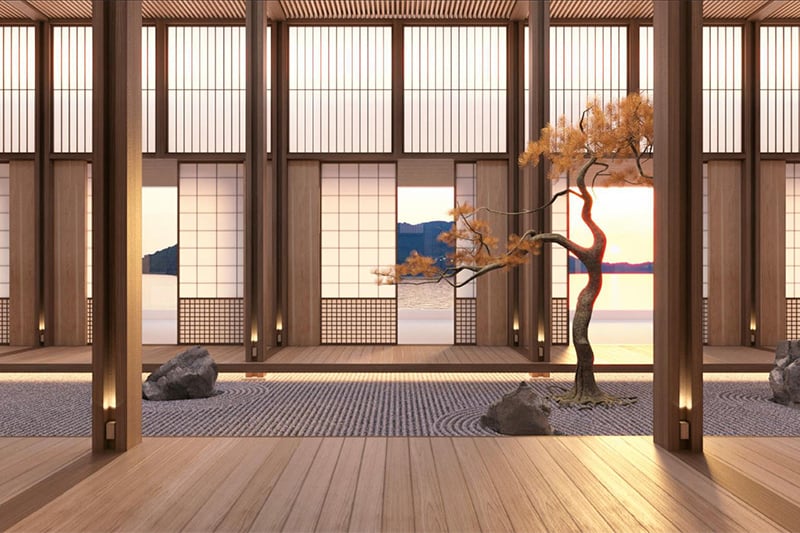 "Project Sama will provide transformative experiences within the revered Aman setting and service, which is unlike any other yacht experience, ultimately creating a whole new category in on the water discovery," explained Aman chairman and chief executive, Vlad Doronin at the announcement last month.
Fawaz Farooqui, managing director of Cruise Saudi added, "We look forward to working with Aman in reaching our vision of Saudi becoming a premier global destination and immersing our guests in diverse nature, rich culture and heritage through an unforgettable journey that is truly unique to Saudi Arabia."
You might also like
Saudi Arabia has already entered a partnership with Aman to bring the brand's new, millennial-focused Janu Resorts to the Kingdom in 2023, with a further two Aman properties set to come to the region thereafter.
Images: Aman
> Sign up for FREE to get exclusive updates that you are interested in